"Helping a person in need is good in itself. But the degree of goodness is hugely affected by the attitude with which it is done. If you show resentment because you are helping the person out of a reluctant sense of duty, then the person may receive your help but may feel awkward and embarrassed. This is because he will feel beholden to you. If, on the other hand, you help the person in a spirit of joy, then the help will be received joyfully. The person will feel neither demeaned nor humiliated by your help, but rather will feel glad to have caused you pleasure by receiving your help. And joy is the appropriate attitude with which to help others because acts of generosity are a source of blessing to the giver as well as the receiver." St. John Chrysostom
Today's

Meditation

"Teresa [of Avila] is as insistent as [St. John of the Cross] that there is no prayer development unless it be accompanied by purification from faults. Given what a love communion with utter Purity demands, one could not conceive the matter to be otherwise: only the pure can commune deeply with the all-pure One. Obvious as this is to the saint, the lesser of us have difficulty in understanding that we have many defects that need to be rooted out. … In working actively at rooting out what is amiss, we are to be guided by the principles of revelation, not by a naturalistic common sense. There are people, says Teresa, who desire penance that they may serve God the better, but they are overly careful about not injuring their health. 'You need never fear that they will kill themselves . . . their love is not yet ardent enough to overwhelm their reason.' Going on 'at a snail's pace . . . we shall never get to the end of the road . . . So for the love of the Lord, let us make a real effort.'"
—Fr. Thomas Dubay, p. 113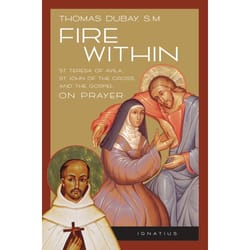 Daily

Verse
"He who pursues righteousness and kindness will find life[a] and honor. A wise man scales the city of the mighty and brings down the stronghold in which they trust." Proverbs 21:21-22
St. Bernard Montjoux
Saint of the Day
St. Bernard of Montjoux (c. 923–1008 A.D.), also known as St. Bernard of Menthon, was born to a wealthy and noble family in the Kingdom of Arles (present day France and Switzerland). As an adult he refused an honorable marriage and determined instead to give his life in service to the Church. He became a priest in northern Italy and spent more than four decades doing missionary work in the Alps. He built schools and churches, and is especially known for aiding travelers. The area where he ministered had an ancient, snowy, and dangerous pass winding through the mountains along which pilgrims traveled to and from Rome. To serve the pilgrims St. Bernard built a hospice at the highest point of the pass, 8,000 feet above sea level. Later he founded another hospice along another smaller pass. St. Bernard obtained papal approval for communities of priests to serve in the hospices, which have generously aided travelers for more than a millennium. The priests and their well-trained dogs (the St. Bernard breed named for the saint) would seek and rescue lost pilgrims. St. Bernard was declared the patron saint of skiers and mountain climbers by Pope Pius XI in 1923. His feast day is celebrated on May 28th.
Find a Devotional for this Saint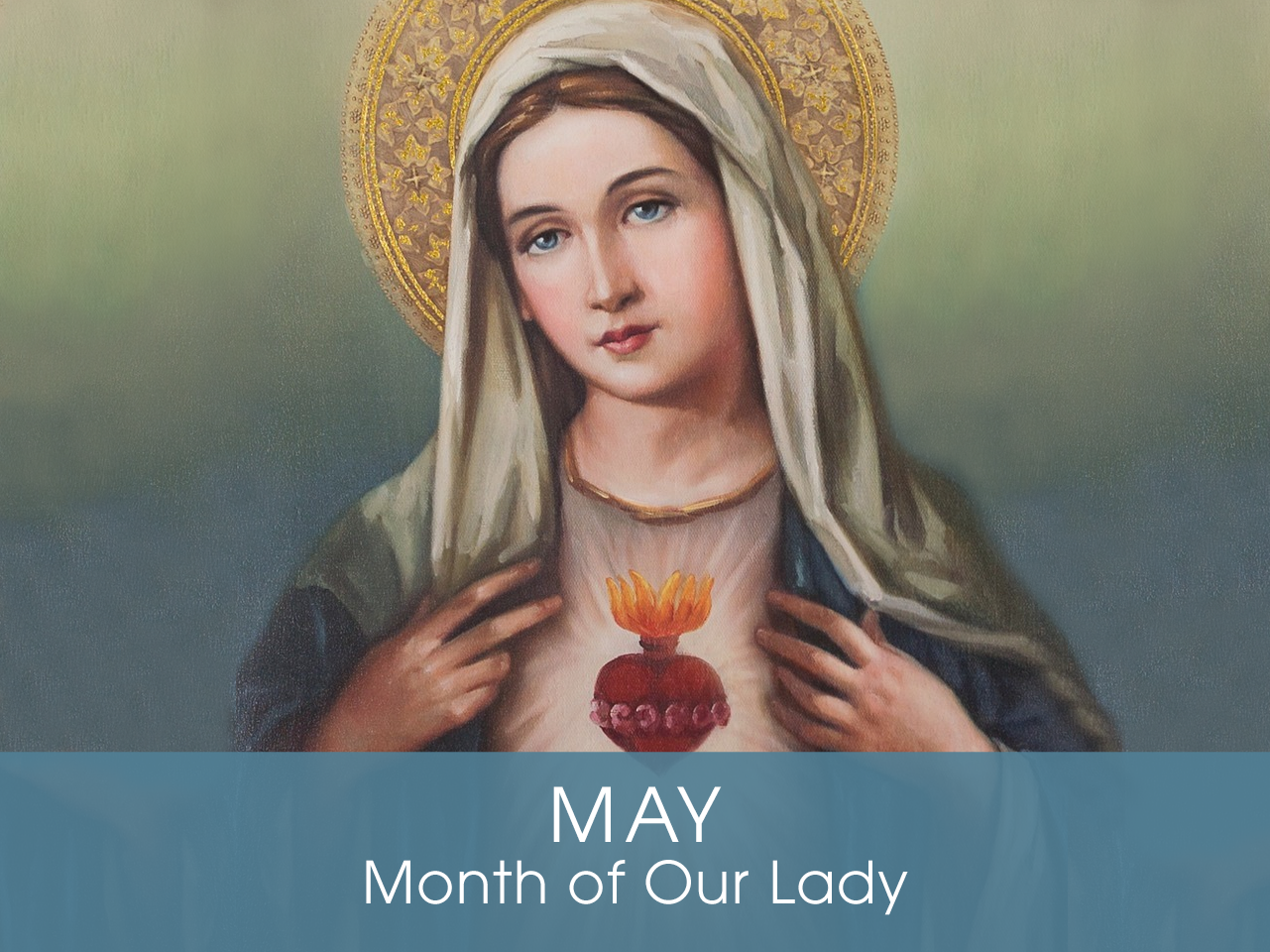 Month of the

Our Lady
Devotion of the Month
In addition to the myriad feast days honoring Our Lady under her many titles and virtues, the entire month of May is especially given to her praise. In the words of Pope Paul VI, May is "a month which the piety of the faithful has long dedicated to Mary, the Mother of God … For this is the month during which Christians, in their churches and their homes, offer the Virgin Mother more fervent and loving acts of homage and veneration; and it is the month in which a greater abundance of God's merciful gifts comes down to us from our Mother's throne."
Find a Devotional or Sacramental
Daily Prayers
Prayer for the Dead
In your hands, O Lord, we humbly entrust our brothers and sisters.
In this life you embraced them with your tender love;
deliver them now from every evil and bid them eternal rest.
The old order has passed away: welcome them into paradise,
where there will be no sorrow, no weeping or pain,
but fullness of peace and joy with your Son and the Holy
Spirit forever and ever. Amen.
Prayer of Spiritual Communion
My Jesus, I believe that You are present in the most Blessed Sacrament. I love You above all things and I desire to receive You into my soul. Since I cannot now receive You sacramentally, come at least spiritually into my heart. I embrace You as if You were already there, and unite myself wholly to You. Never permit me to be separated from You. Amen.
Prayer for the Holy Father
Almighty and everlasting God, have mercy upon Thy servant, Pope Francis, our Supreme Pontiff, and direct him, according to Thy loving kindness, in the way of eternal salvation; that, of Thy gift, he may ever desire that which is pleasing unto Thee and may accomplish it with all his might. Through Christ Our Lord. Amen. Our Father. Hail Mary.