"The blessed lady, Mother of our Savior, may well be called a morning, since before her there was none without sin. After her, the most clear sun Christ Jesus showed his light to the world." St. John Fisher
Today's

Meditation

"I call upon you, my God, my mercy, who made me, and did not forget me, although I forgot you. I call you into my soul, which you prepare to accept you by the longing that you breathe into it. Do not desert me now when I call upon you, for before I called upon you, you went ahead and helped me, and repeatedly you urged me on by many different words, so that from afar I would hear you, and be converted, and call upon you as you called to me."
—St. Augustine, p. 302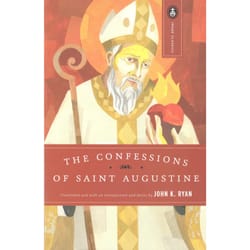 Daily

Verse
"In the day of prosperity be joyful, and in the day of adversity consider; God has made the one as well as the other." Ecclesiastes 7:14a
St. Bona of Pisa
Saint of the Day
St. Bona (1156 – 1207 A.D.) was born in Pisa, Italy. She experienced visions at a young age which led her into an ascetical life of penance and fasting. She dedicated herself to God at the early age of ten and became an Augustinian tertiary. At the age of fourteen she went on her first pilgrimage to Jerusalem where her father was fighting in the crusades. On her trip home she was captured and wounded by Muslim pirates and imprisoned, later being rescued by her fellow countrymen. She became fond of making pilgrimages and returned to the Holy Land many times. She also led a large pilgrimage group along the Way of St. James (Santiago de Compostela), a 1,000 mile journey. She had a great devotion to St. James, whom she had seen in a vision as a child. She was named an official guide of the ancient route by the Knights of St. James. St. Bona made the Way of St. James a total of nine times. On her tenth trip she had to return home due to illness, and died soon after. St. Bona of Pisa is the patron saint of travelers, couriers, tour guides, pilgrims, flight attendants, and the city of Pisa. Her feast day is May 29th.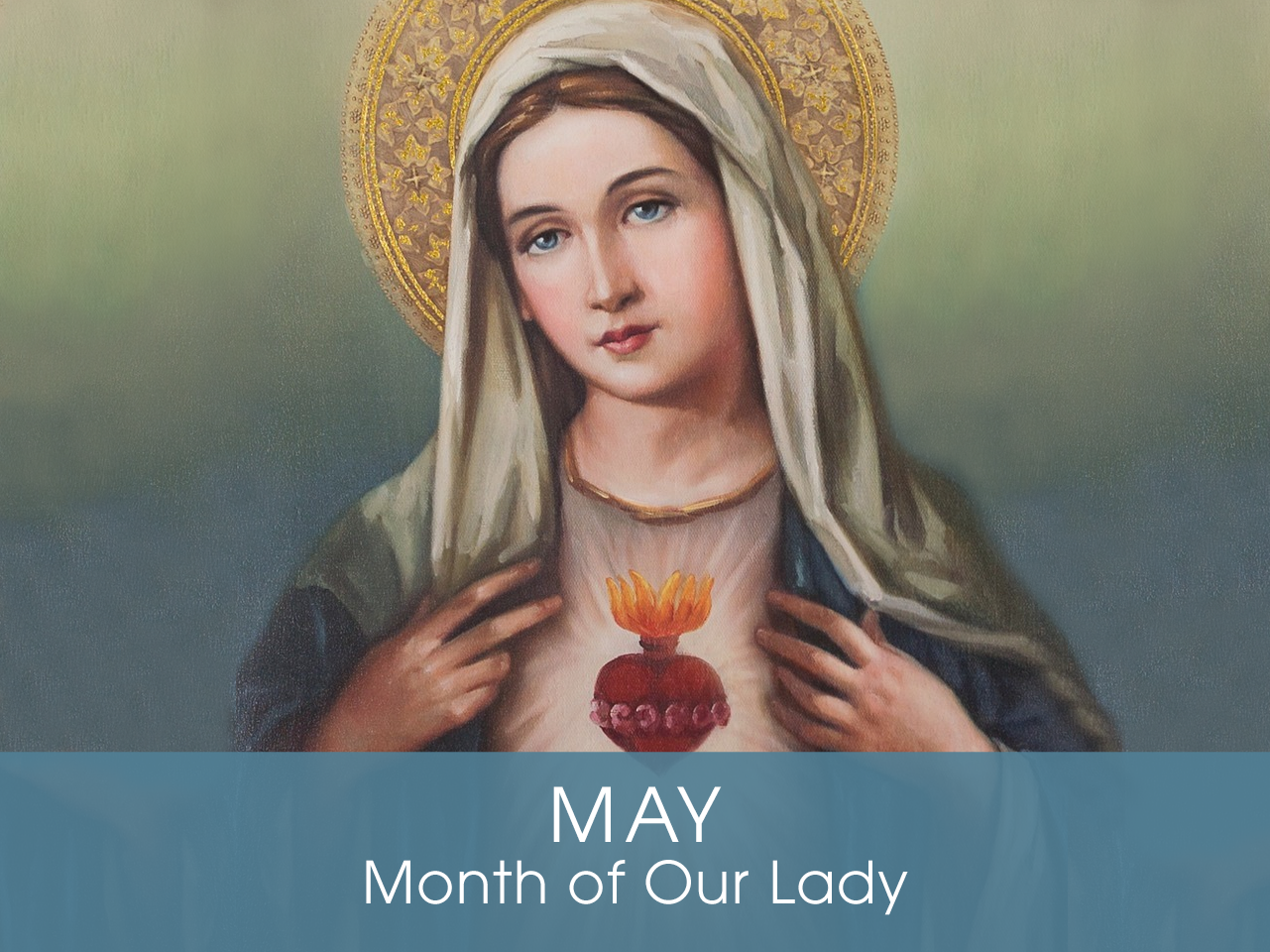 Month of the

Our Lady
Devotion of the Month
In addition to the myriad feast days honoring Our Lady under her many titles and virtues, the entire month of May is especially given to her praise. In the words of Pope Paul VI, May is "a month which the piety of the faithful has long dedicated to Mary, the Mother of God … For this is the month during which Christians, in their churches and their homes, offer the Virgin Mother more fervent and loving acts of homage and veneration; and it is the month in which a greater abundance of God's merciful gifts comes down to us from our Mother's throne."
Find a Devotional or Sacramental
Daily Prayers
Prayer for the Dead
In your hands, O Lord, we humbly entrust our brothers and sisters.
In this life you embraced them with your tender love;
deliver them now from every evil and bid them eternal rest.
The old order has passed away: welcome them into paradise,
where there will be no sorrow, no weeping or pain,
but fullness of peace and joy with your Son and the Holy
Spirit forever and ever. Amen.
Prayer of Spiritual Communion
My Jesus, I believe that You are present in the most Blessed Sacrament. I love You above all things and I desire to receive You into my soul. Since I cannot now receive You sacramentally, come at least spiritually into my heart. I embrace You as if You were already there, and unite myself wholly to You. Never permit me to be separated from You. Amen.
Prayer for the Holy Father
Almighty and everlasting God, have mercy upon Thy servant, Pope Francis, our Supreme Pontiff, and direct him, according to Thy loving kindness, in the way of eternal salvation; that, of Thy gift, he may ever desire that which is pleasing unto Thee and may accomplish it with all his might. Through Christ Our Lord. Amen. Our Father. Hail Mary.