"When you awake in the night, transport yourself quickly in spirit before the Tabernacle, saying: 'Behold, my God, I come to adore You, to praise, thank, and love you, and to keep you company with all the Angels.'" St. John Vianney
Today's

Meditation

"I worry some of you still have not really met Jesus—one to one—you and Jesus alone. We may spend time in the chapel—but have you seen with the eyes of your soul how He looks at you with love? Do you really know the living Jesus—not from books but from being with Him in your heart? Have you heard the loving words He speaks to you? Ask for the grace; He is longing to give it. Until you can hear Jesus in the silence of your own heart, you will not be able to hear Him saying 'I Thirst' in the hearts of the poor. Never give up this daily intimate contact with Jesus as the real living person—not just the idea."
—Saint Mother Teresa, p.129-130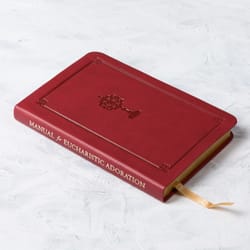 Daily

Verse
"Let me hear in the morning of thy steadfast love, for in thee I put my trust. Teach me the way I should go, for to thee I lift up my soul. Deliver me, O Lord, from my enemies! I have fled to thee for refuge! Teach me to do thy will, for thou art my God! Let thy good spirit lead me on a level path! For thy name's sake, O Lord, preserve my life! In thy righteousness bring me out of trouble! And in thy steadfast love cut off my enemies, and destroy all my adversaries, for I am thy servant." Psalm 143: 8-12
St. Justin Martyr
Saint of the Day
St. Justin Martyr (100–165 A.D.) was a pagan philosopher from Samaria. After meeting a Syrian Christian who convinced him that the biblical prophets were more trustworthy in the pursuit of truth than worldly philosophers, St. Justin renounced his paganism and studied Sacred Scripture. The bold witness of the early Christian martyrs led to his own conversion to the Catholic faith. St. Justin then used his philosophical and rhetorical skills to defend Christianity, the "true philosophy," against rival pagan philosophies and political powers which maligned and persecuted the Church. He traveled throughout Asia Minor teaching, arguing, and persuading others to accept baptism and follow Christ, before arriving in Rome where he settled and started his own school. Justin was arrested for his faith in Rome and ordered to make sacrifice to false gods, which he refused. He was martyred by beheading along with several of his students. Justin Martyr is famous for writing the Church's first "Apology," or defense of the Christian faith, showing that Christianity was superior to the pagan religions, and that Christians were model citizens and should not be mistreated. His writings are a prime source of the history of the primitive Church in worship and sacraments, including the Holy Eucharist. He is one of the first great apologists of the Church, and for this he is the patron saint of speakers, apologists, and philosophers. His feast day is June 1st.
Find a Devotional for this Saint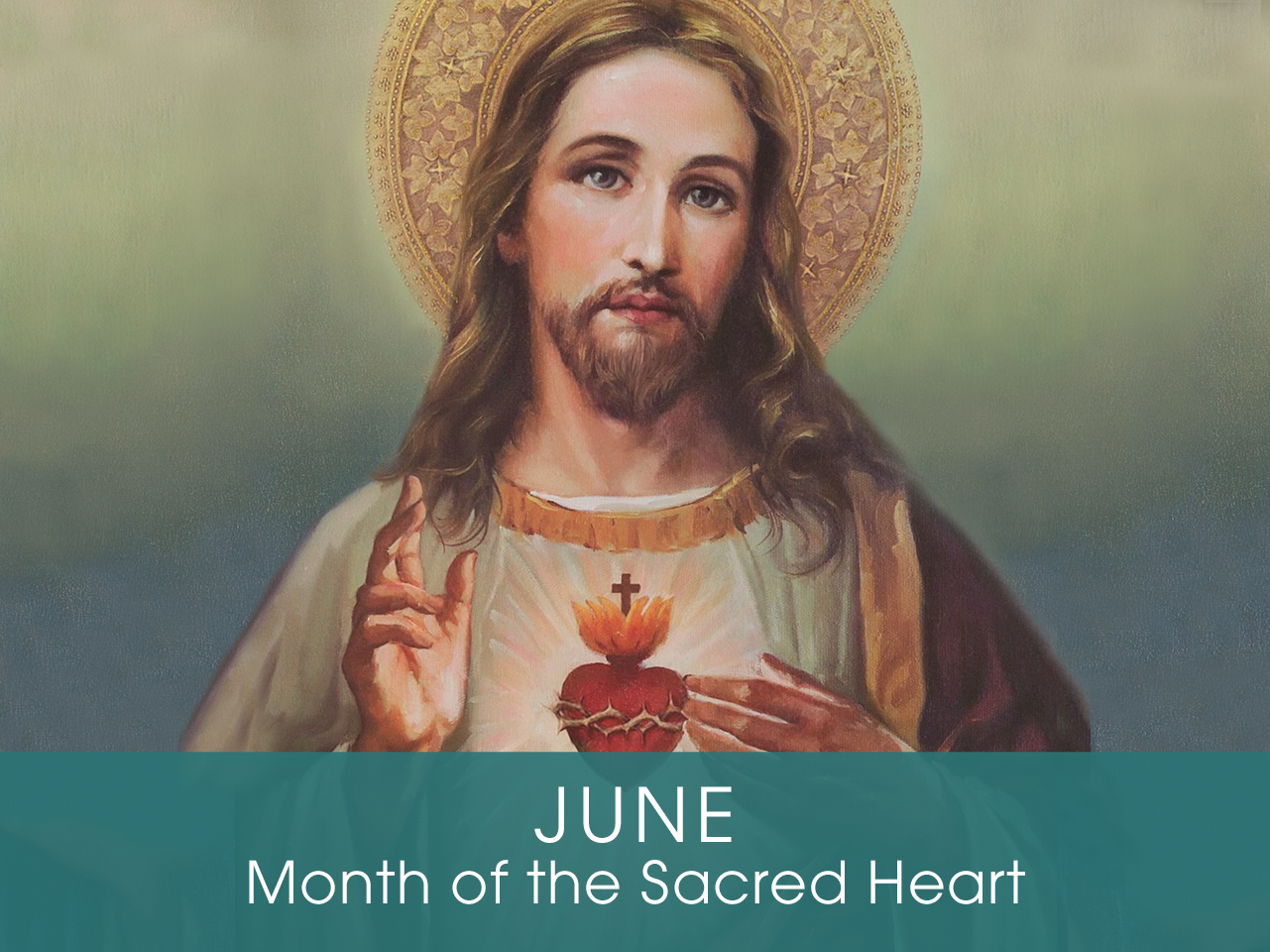 Month of the

Sacred Heart of Jesus
Devotion of the Month
Devotion to the Sacred Heart of Jesus is one of the most popular Catholic devotions. Although it was beloved in previous centuries, Jesus appeared to St. Margaret Mary Alacoque in 1673, showing her a vision of the now-famous image of His Sacred Heart, surrounded by flames. He said to her: "My Heart is so full of love for men that It can no longer contain the flames of Its burning love. I must discover to men the treasures of My Heart and save them from perdition." She was given the special mission to spread devotion to His Sacred Heart throughout the Church. Jesus gave St. Margaret Mary many promises associated with this devotion, and requested that a feast day in honor of His Sacred Heart be instituted on the Friday after the Octave of Corpus Christi. In 1856, the Feast of the Sacred Heart was spread to the Universal Church, and in 1899 Pope Leo XIII solemnly consecrated all mankind to the Sacred Heart of Jesus, calling it "the great act" of his pontificate.
Find a Devotional or Sacramental
Daily Prayers
Prayer for the Dead
In your hands, O Lord, we humbly entrust our brothers and sisters.
In this life you embraced them with your tender love;
deliver them now from every evil and bid them eternal rest.
The old order has passed away: welcome them into paradise,
where there will be no sorrow, no weeping or pain,
but fullness of peace and joy with your Son and the Holy
Spirit forever and ever. Amen.
Prayer of Spiritual Communion
My Jesus, I believe that You are present in the most Blessed Sacrament. I love You above all things and I desire to receive You into my soul. Since I cannot now receive You sacramentally, come at least spiritually into my heart. I embrace You as if You were already there, and unite myself wholly to You. Never permit me to be separated from You. Amen.
Prayer for the Holy Father
Almighty and everlasting God, have mercy upon Thy servant, Pope Francis, our Supreme Pontiff, and direct him, according to Thy loving kindness, in the way of eternal salvation; that, of Thy gift, he may ever desire that which is pleasing unto Thee and may accomplish it with all his might. Through Christ Our Lord. Amen. Our Father. Hail Mary.