"Let every knee bend before Thee, O greatness of my God, so supremely humbled in the Sacred Host. May every heart love Thee, every spirit adore Thee and every will be subject to Thee!" St. Margaret Mary
Today's

Meditation

"Oh, how sweet and pleasant to that soul and to Me is holy prayer, made in the house of knowledge of self and of Me, opening the eye of the intellect to the light of faith, and the affections to the abundance of My charity, which was made visible to you, through My visible Only-begotten Son, who showed it to you with His blood! Which blood inebriates the soul and clothes her with the fire of divine charity, giving her the food of the Sacrament . . . that is to say, the food of the Body and Blood of My Son, wholly God and wholly man, administered to you by the hand of My vicar, who holds the key of the Blood." — St. Catherine of Siena, p. 92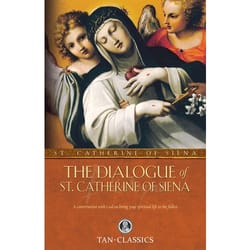 St. Kevin of Glendalough
Saint of the Day
St. Kevin of Glendalough (498-618 A.D.) lived in Ireland during the age of the great early Irish saints, many of whom were his contemporaries. He was baptized by St. Cronan, and from age seven was taught by St. Petroc. From age twelve he studied under the Irish monks as a student of St. Eonagh, and eventually became a monk himself. Among his friends were St. Comgall, St. Columba, St. Cannich, and St. Kieran. After his ordination he lived a penitential life as a cave-dwelling hermit for seven years. Word of his holiness spread, and he attracted a group of followers which led him to found the famous monastery at Glendalough. Because of his fame this remote spot became a town and then a city, with offshoots of several other monastic foundations rising up around it. He served as abbot at Glendalough, and once the monastery was well-established he withdrew to live as a hermit again for four years. He was then called back to Glendalough, and continued to serve as abbot there until his death at age 120. St. Kevin has many legends surrounding him involving wild animals obeying his commands, seeking him for refuge, and helping him feed others. St. Kevin is the patron of blackbirds, Glendalough, the Archdiocese of Dublin, and he is one of the patron saints of Ireland. His feast day is June 3rd.
Find a Devotional for this Saint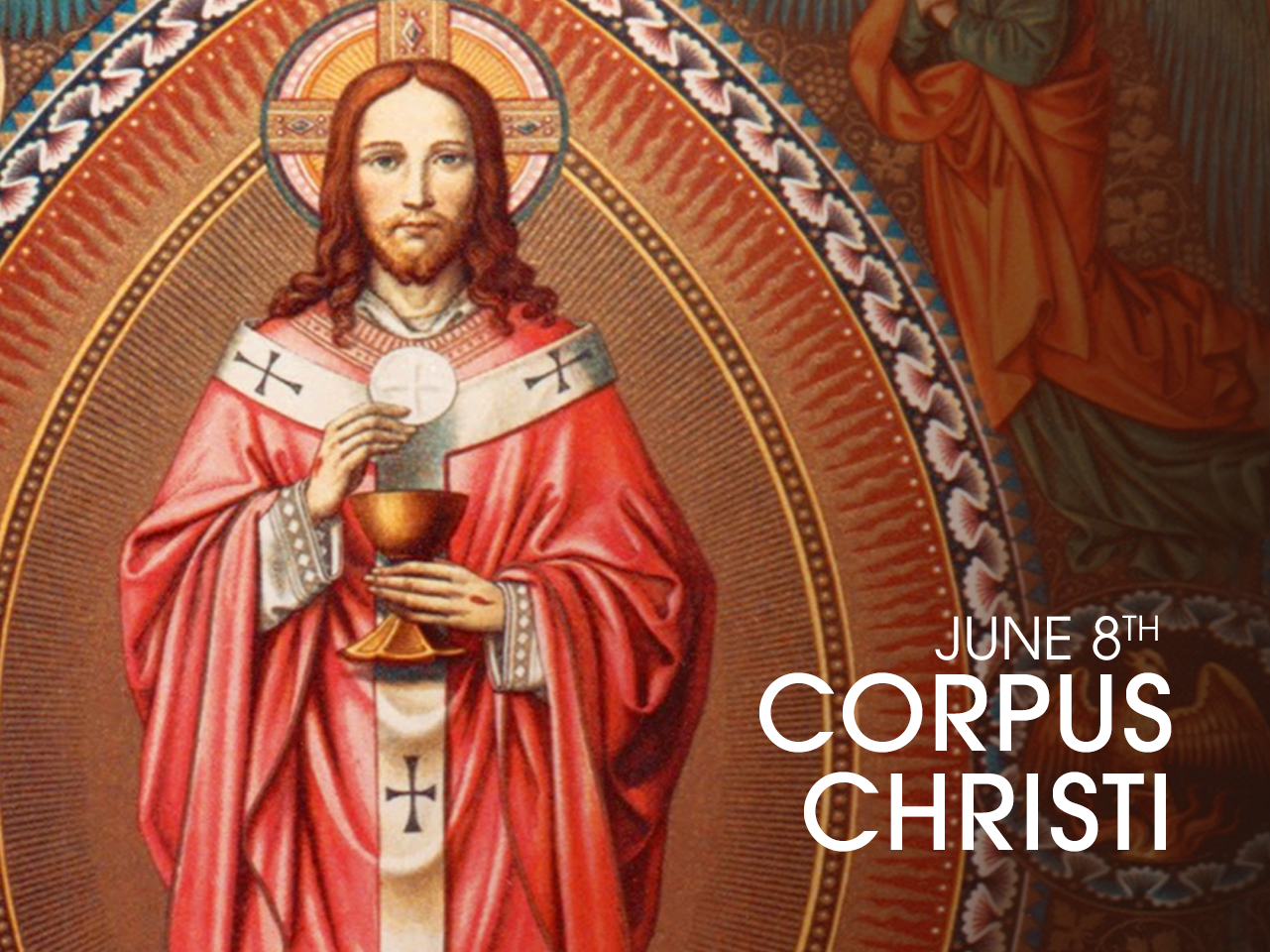 Solemnity of the Most Holy Body and Blood of Christ
Feast Day
The Solemnity of the Most Holy Body and Blood of Christ, or Corpus Christi, is celebrated on the Thursday after Trinity Sunday in honor of the institution of the Holy Eucharist (in some U.S. dioceses it is transferred to the following Sunday). The feast originated with the visions of St. Juliana of Mont Cornillon, a Belgian nun deeply devoted to the Holy Eucharist, to whom Jesus appeared requesting a feast in honor of the Blessed Sacrament. St. Juliana shared this with the Church hierarchy, and after decades of opposition Pope Urban IV instituted the feast of Corpus Christi for the universal Church in 1264. At the time there was a formal dispute among theologians on the Real Presence of Jesus in the Eucharist—that is, Christ's actual Body, Blood, Soul, and Divinity—for the first time in Church history. In response to this heresy and in support of the authenticity of St. Juliana's visions, a Eucharistic Miracle took place in Orvieto, Italy which proved the truth of the literal interpretation of Christ's doctrine handed down from the Apostles. The Holy Father requested that the liturgy for the feast be composed by St. Thomas Aquinas, now one of the Church's most sublimely poetic liturgies. Corpus Christi is traditionally accompanied with Eucharistic large and elaborate public processions, most notably by the Holy Father in Rome.
See More About Today's Feast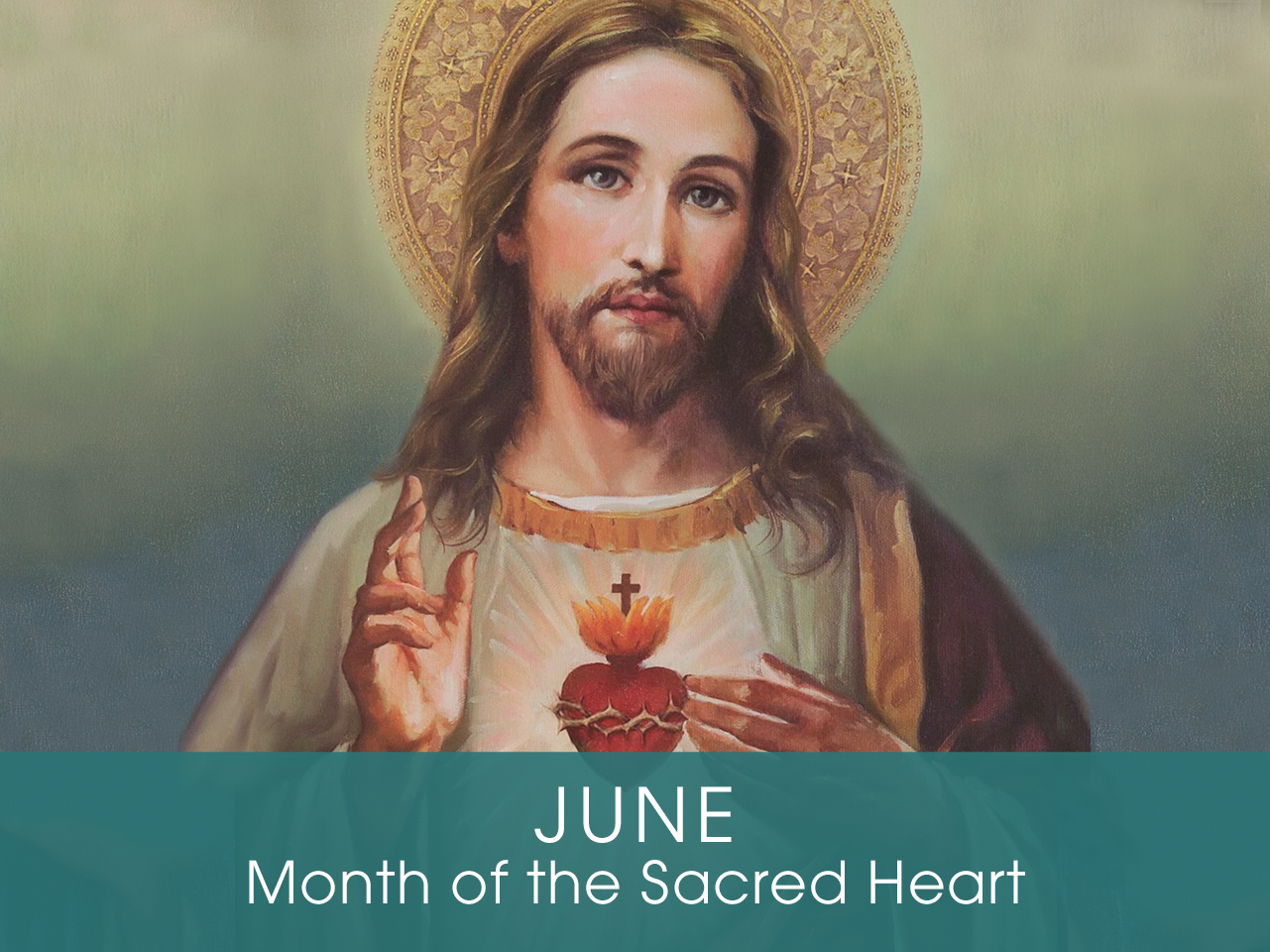 Month of the

Sacred Heart of Jesus
Devotion of the Month
Devotion to the Sacred Heart of Jesus is one of the most popular Catholic devotions. Although it was beloved in previous centuries, Jesus appeared to St. Margaret Mary Alacoque in 1673, showing her a vision of the now-famous image of His Sacred Heart, surrounded by flames. He said to her: "My Heart is so full of love for men that It can no longer contain the flames of Its burning love. I must discover to men the treasures of My Heart and save them from perdition." She was given the special mission to spread devotion to His Sacred Heart throughout the Church. Jesus gave St. Margaret Mary many promises associated with this devotion, and requested that a feast day in honor of His Sacred Heart be instituted on the Friday after the Octave of Corpus Christi. In 1856, the Feast of the Sacred Heart was spread to the Universal Church, and in 1899 Pope Leo XIII solemnly consecrated all mankind to the Sacred Heart of Jesus, calling it "the great act" of his pontificate.
Find a Devotional or Sacramental
Daily Prayers
Prayer for the Dead
In your hands, O Lord, we humbly entrust our brothers and sisters.
In this life you embraced them with your tender love;
deliver them now from every evil and bid them eternal rest.
The old order has passed away: welcome them into paradise,
where there will be no sorrow, no weeping or pain,
but fullness of peace and joy with your Son and the Holy
Spirit forever and ever. Amen.
Prayer of Spiritual Communion
My Jesus, I believe that You are present in the most Blessed Sacrament. I love You above all things and I desire to receive You into my soul. Since I cannot now receive You sacramentally, come at least spiritually into my heart. I embrace You as if You were already there, and unite myself wholly to You. Never permit me to be separated from You. Amen.
Prayer for the Holy Father
Almighty and everlasting God, have mercy upon Thy servant, Pope Francis, our Supreme Pontiff, and direct him, according to Thy loving kindness, in the way of eternal salvation; that, of Thy gift, he may ever desire that which is pleasing unto Thee and may accomplish it with all his might. Through Christ Our Lord. Amen. Our Father. Hail Mary.