"When we appeal to the throne of grace we do so through Mary, honoring God by honoring His Mother, imitating Him by exalting her, touching the most responsive chord in the Sacred Heart of Christ with the sweet name of Mary." St. Robert Bellarmine
Today's

Meditation

"We will never be free of trials and temptations as long as our earthly life lasts. For Job has said: 'Is not the life of human beings on earth a drudgery?' (Job 7:1). Therefore, we should always be on our guard against temptations, always praying that our enemy, the devil, 'who never sleeps but constantly looks for someone to devour.' (1 Pet 5:8), will not catch us off guard. No one in this world is so perfect or holy as not to have temptations sometimes. We can never be entirely free from them. Sometimes these temptations can be very severe and troublesome, but if we resist them, they will be very useful to us; for by experiencing them we are humbled, cleansed, and instructed. All the Saints endured tribulations and temptations and profited by them, while those who did not resist and overcome them fell away and were lost. There is no place so holy or remote where you will not meet with temptation, nor is there anyone completely free from it in this life; for in our body we bear the wounds of sin—the weakness of our human nature in which we are born."
—Thomas á Kempis, p. 31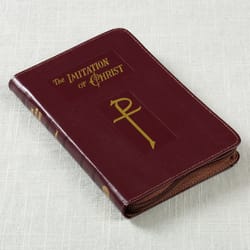 Daily

Verse
"As you do not know how the spirit comes to the bones in the womb of a woman with child, so you do not know the work of God who makes everything." Ecclesiastes 11:5
St. Filippo Smaldone
Saint of the Day
St. Filippo Smaldone (1848–1923) was born in Naples, Italy, during a time of upheaval and unrest both in Italy and in the Church. He decided to become a priest, and while in seminary he took on a personal apostolate of assisting the deaf and mute community in Naples. He dedicated so much time to this work that he barely passed his exams. After his ordination he continued to assist the marginalized of his community, especially the sick. When the plague hit his city he contracted it, however, he was healed after praying to Our Lady of Pompeii, to whom he had a special devotion. He continued his pioneer work in the education of the deaf and mute, though he became discouraged at the difficulty of the task and considered going into the foreign missions instead. Dissuaded from the abandonment of his work by his confessor, St. Filippo committed his life's mission to the needs of the deaf and mute, training a group of nuns in the work which grew into a new religious foundation. He later expanded his work to include children that were blind, orphaned, and abandoned. His feast day is June 4th.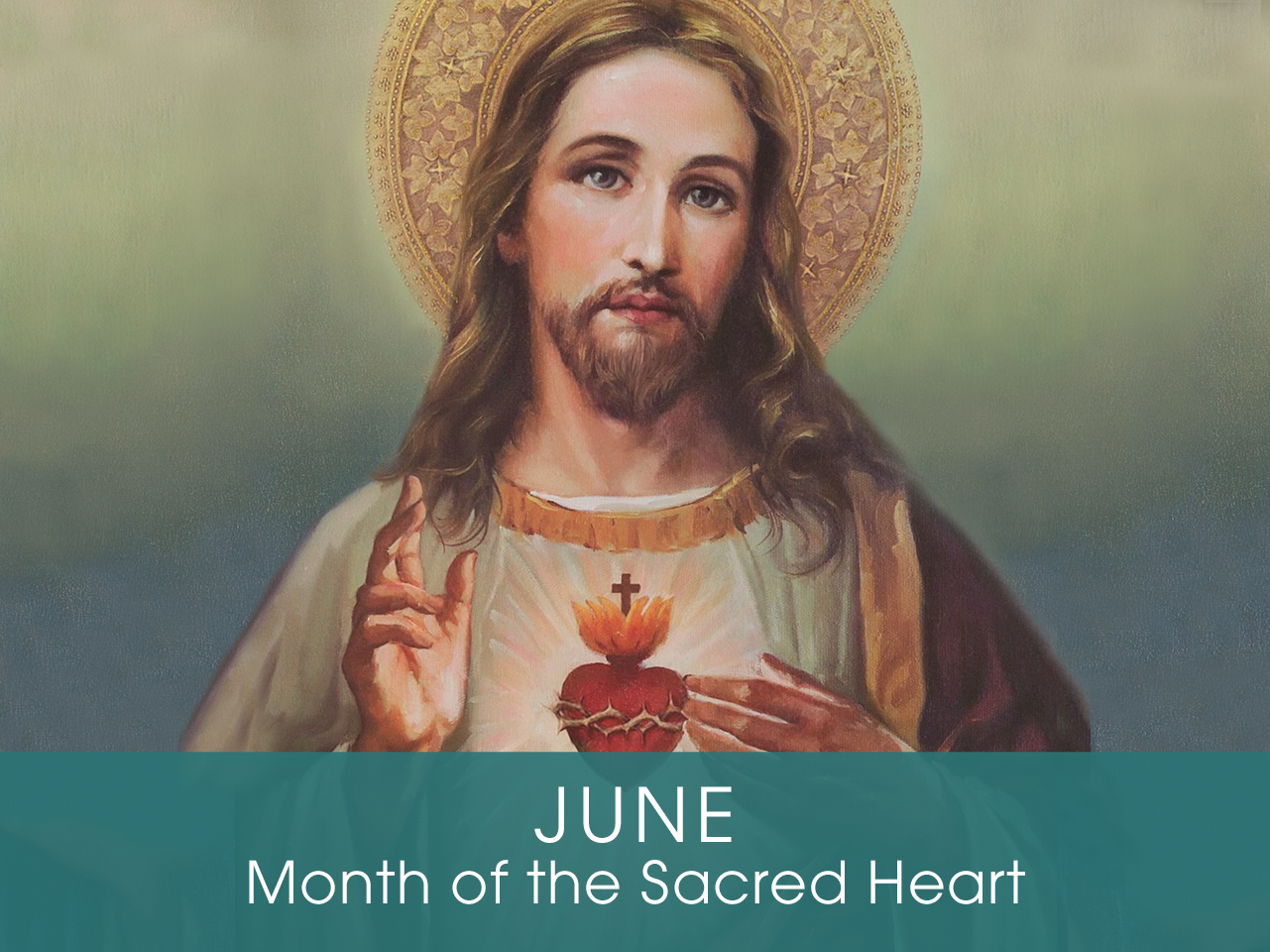 Month of the

Sacred Heart of Jesus
Devotion of the Month
Devotion to the Sacred Heart of Jesus is one of the most popular Catholic devotions. Although it was beloved in previous centuries, Jesus appeared to St. Margaret Mary Alacoque in 1673, showing her a vision of the now-famous image of His Sacred Heart, surrounded by flames. He said to her: "My Heart is so full of love for men that It can no longer contain the flames of Its burning love. I must discover to men the treasures of My Heart and save them from perdition." She was given the special mission to spread devotion to His Sacred Heart throughout the Church. Jesus gave St. Margaret Mary many promises associated with this devotion, and requested that a feast day in honor of His Sacred Heart be instituted on the Friday after the Octave of Corpus Christi. In 1856, the Feast of the Sacred Heart was spread to the Universal Church, and in 1899 Pope Leo XIII solemnly consecrated all mankind to the Sacred Heart of Jesus, calling it "the great act" of his pontificate.
Find a Devotional or Sacramental
Daily Prayers
Prayer for the Dead
In your hands, O Lord, we humbly entrust our brothers and sisters.
In this life you embraced them with your tender love;
deliver them now from every evil and bid them eternal rest.
The old order has passed away: welcome them into paradise,
where there will be no sorrow, no weeping or pain,
but fullness of peace and joy with your Son and the Holy
Spirit forever and ever. Amen.
Prayer of Spiritual Communion
My Jesus, I believe that You are present in the most Blessed Sacrament. I love You above all things and I desire to receive You into my soul. Since I cannot now receive You sacramentally, come at least spiritually into my heart. I embrace You as if You were already there, and unite myself wholly to You. Never permit me to be separated from You. Amen.
Prayer for the Holy Father
Almighty and everlasting God, have mercy upon Thy servant, Pope Francis, our Supreme Pontiff, and direct him, according to Thy loving kindness, in the way of eternal salvation; that, of Thy gift, he may ever desire that which is pleasing unto Thee and may accomplish it with all his might. Through Christ Our Lord. Amen. Our Father. Hail Mary.