"At the end of our life we shall be judged by charity." St. John of the Cross
Today's

Meditation

"How great is the sweetness which a soul experiences, when, in the time of prayer, God, by a ray of his own light, shows to her his goodness and his mercies towards her, and particularly the love which Jesus Christ has borne to her in his passion! She feels her heart melting, and, as it were, dissolved through love. But in this life we do not see God as he really is: we see him, as it were, in the dark. 'We see now through a glass in a dark manner, but then face to face' (1 Cor. 13:12). Here below God is hidden from our view; we can see him only with the eyes of faith: how great shall be our happiness when the veil shall be raised, and we shall be permitted to behold God face to face! We shall then see his beauty, his greatness, his perfection, his amiableness, and his immense love for our souls." — St. Alphonsus Liguori, p. 133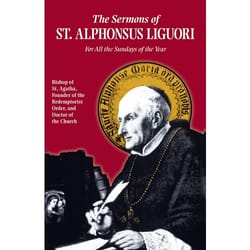 Daily

Verse
"Do nothing out of selfishness or out of vainglory; rather, humbly regard others as more important than yourselves, each looking out not for his own interests, but [also] everyone for those of others. Have among yourselves the same attitude that is also yours in Christ Jesus." Philippians 2:3-5
St. Boniface
Saint of the Day
St. Boniface (d. 754 A.D.) was born to a noble Christian family in Devonshire, England. He became a Benedictine monk and devoted his life to the evangelization of the pagan Germanic tribes in what is now Germany. He went there at the request of Pope Gregory II in 719 A.D. and systematically opened up the vast tracks of wilderness to the Gospel, building on the work of the earlier Irish missionaries. St. Boniface organized the Catholic Church in Germany, instructed the faithful, and converted the pagans. He became the bishop of Mainz and founded or restored many dioceses. Working alongside him as evangelists were his nephews and niece, St. Willibald, St. Winebald, and St. Walburga, who all came from England to Germany to assist him. Legend has it that at Christmastime he chopped down a large tree which was worshiped as a god and used in child sacrifice, and the local pagans converted to Christianity as a result. Instead of worshiping the tree, St. Boniface gave them a smaller evergreen tree as a symbol of eternal life in Christ, the origin of the Christmas tree tradition. He was martyred for his faith along with 52 others as he read the Scriptures on Pentecost Sunday. St. Boniface profoundly influenced the course of German history in the Middle Ages and helped to make it a Christian nation. For his missionary work he is known as the "Apostle of Germany." St. Boniface is the patron of tailors, brewers, and Germany. His feast day is June 5th.
Find a Devotional for this Saint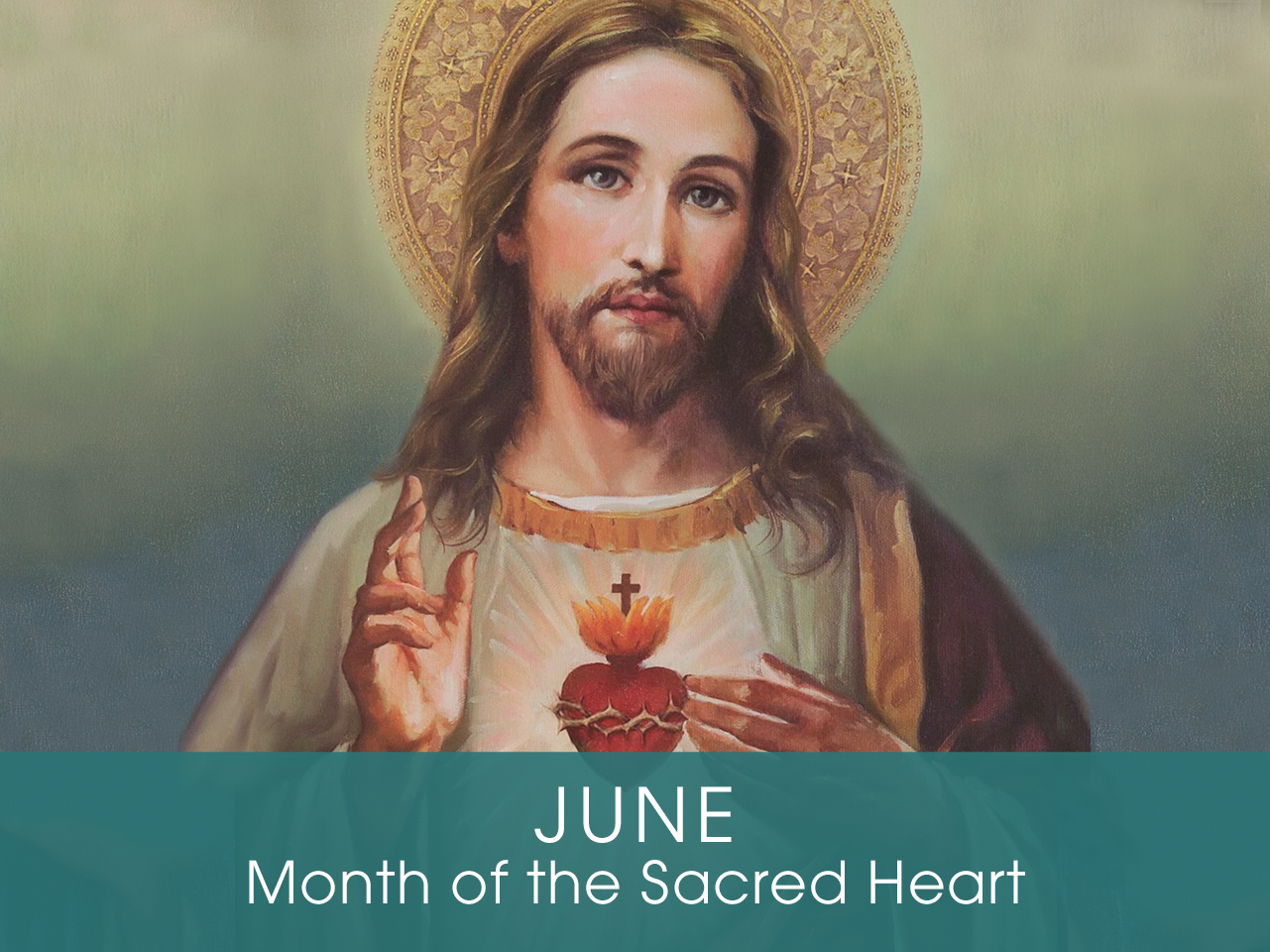 Month of the

Sacred Heart of Jesus
Devotion of the Month
Devotion to the Sacred Heart of Jesus is one of the most popular Catholic devotions. Although it was beloved in previous centuries, Jesus appeared to St. Margaret Mary Alacoque in 1673, showing her a vision of the now-famous image of His Sacred Heart, surrounded by flames. He said to her: "My Heart is so full of love for men that It can no longer contain the flames of Its burning love. I must discover to men the treasures of My Heart and save them from perdition." She was given the special mission to spread devotion to His Sacred Heart throughout the Church. Jesus gave St. Margaret Mary many promises associated with this devotion, and requested that a feast day in honor of His Sacred Heart be instituted on the Friday after the Octave of Corpus Christi. In 1856, the Feast of the Sacred Heart was spread to the Universal Church, and in 1899 Pope Leo XIII solemnly consecrated all mankind to the Sacred Heart of Jesus, calling it "the great act" of his pontificate.
Find a Devotional or Sacramental
Daily Prayers
Prayer for the Dead
In your hands, O Lord, we humbly entrust our brothers and sisters.
In this life you embraced them with your tender love;
deliver them now from every evil and bid them eternal rest.
The old order has passed away: welcome them into paradise,
where there will be no sorrow, no weeping or pain,
but fullness of peace and joy with your Son and the Holy
Spirit forever and ever. Amen.
Prayer of Spiritual Communion
My Jesus, I believe that You are present in the most Blessed Sacrament. I love You above all things and I desire to receive You into my soul. Since I cannot now receive You sacramentally, come at least spiritually into my heart. I embrace You as if You were already there, and unite myself wholly to You. Never permit me to be separated from You. Amen.
Prayer for the Holy Father
Almighty and everlasting God, have mercy upon Thy servant, Pope Francis, our Supreme Pontiff, and direct him, according to Thy loving kindness, in the way of eternal salvation; that, of Thy gift, he may ever desire that which is pleasing unto Thee and may accomplish it with all his might. Through Christ Our Lord. Amen. Our Father. Hail Mary.