"For all, regenerated in Christ, are made kings by the sign of the cross; they are consecrated priests by the oil of the Holy Spirit, so that beyond the special service of our ministry as priests, all spiritual and mature Christians know that they are a royal race and are sharers in the office of the priesthood. For what is more king-like than to find yourself ruler over your body after having surrendered your soul to God? And what is more priestly than to promise the Lord a pure conscience and to offer him in love unblemished victims on the altar of one's heart?" St. Leo the Great
Today's

Meditation

"God never caused the virtues and singular merit of Joseph to shine with greater splendor than when He said to him by the mouth of the angel, 'Take the Child and His mother'; for in them He committed to him His most precious treasures, giving him thus the preference over all the blessed spirits of Heaven; and Joseph received these two sacred persons into his care, to be their protector, their guardian, and defender. If, then, Heaven made Joseph the protector of Jesus and Mary, we may rest assured that he was at the same time made protector and patron of all men."
—Edward Healy Thompson, p. 401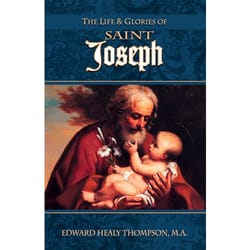 Daily

Verse
"He is the image of the invisible God, the firstborn of all creation. For in him were created all things in heaven and on earth, the visible and the invisible, whether thrones or dominions or principalities or powers; all things were created through him and for him. He is before all things, and in him all things hold together." Colossians 1:15-17
Bl. Anne of St. Bartholomew
Saint of the Day
Bl. Anne of St. Bartholomew (1549–1626) was born in Spain, one of seven children. Her parents died when the plague swept through Spain, leaving her an orphan at the age of ten. She then became a shepherdess tending her brother's sheep. From a young age she had an extraordinary spiritual life, including being graced with many visions. In one of them the Blessed Virgin Mary told her she would become a nun, which was further encouraged by a vision of Jesus. When she tried to enter the monastery she was turned away for being too young. Years later, when her family tried to arrange her marriage, she finally entered the Carmelite monastery at the age of 21, the same one in which St. Teresa of Avila lived. St. Teresa chose Anne as her personal secretary and assistant, even though she had to teach Anne how to write. For five years St. Anne was the companion of St. Teresa of Avila, traveling with her and assisting her in the establishment of new foundations. It was in Anne's arms that St. Teresa died in 1582. After Teresa's death, Anne assisted in the foundation of several other monasteries in France, becoming prioress at three of them. She went on to found a monastery in the Netherlands where she remained until her death. After her death over 150 approved miracles (and more that have not been officially approved) were attributed to her intercession. Her feast day is June 7th.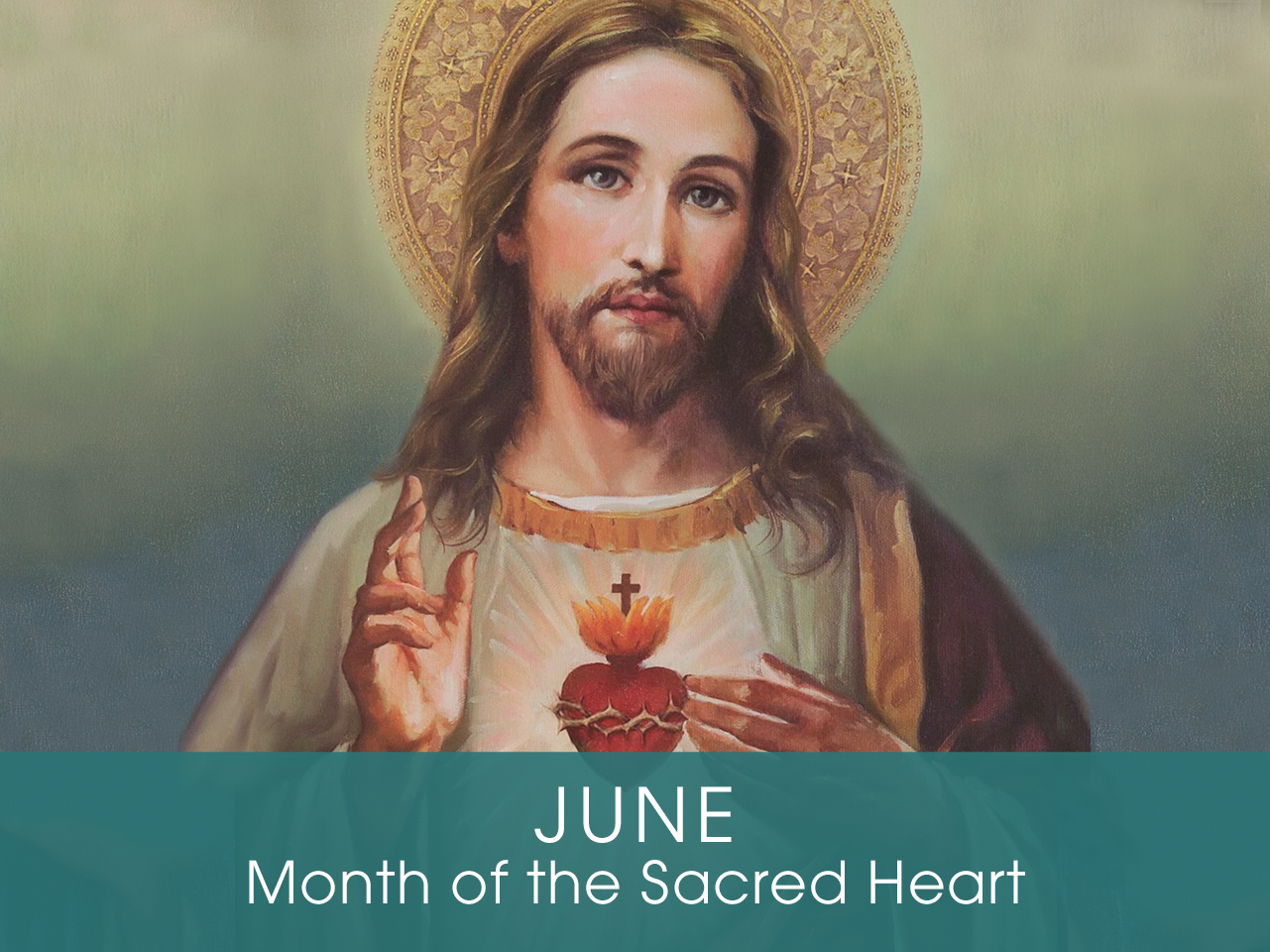 Month of the

Sacred Heart of Jesus
Devotion of the Month
Devotion to the Sacred Heart of Jesus is one of the most popular Catholic devotions. Although it was beloved in previous centuries, Jesus appeared to St. Margaret Mary Alacoque in 1673, showing her a vision of the now-famous image of His Sacred Heart, surrounded by flames. He said to her: "My Heart is so full of love for men that It can no longer contain the flames of Its burning love. I must discover to men the treasures of My Heart and save them from perdition." She was given the special mission to spread devotion to His Sacred Heart throughout the Church. Jesus gave St. Margaret Mary many promises associated with this devotion, and requested that a feast day in honor of His Sacred Heart be instituted on the Friday after the Octave of Corpus Christi. In 1856, the Feast of the Sacred Heart was spread to the Universal Church, and in 1899 Pope Leo XIII solemnly consecrated all mankind to the Sacred Heart of Jesus, calling it "the great act" of his pontificate.
Find a Devotional or Sacramental
Daily Prayers
Prayer for the Dead
In your hands, O Lord, we humbly entrust our brothers and sisters.
In this life you embraced them with your tender love;
deliver them now from every evil and bid them eternal rest.
The old order has passed away: welcome them into paradise,
where there will be no sorrow, no weeping or pain,
but fullness of peace and joy with your Son and the Holy
Spirit forever and ever. Amen.
Prayer of Spiritual Communion
My Jesus, I believe that You are present in the most Blessed Sacrament. I love You above all things and I desire to receive You into my soul. Since I cannot now receive You sacramentally, come at least spiritually into my heart. I embrace You as if You were already there, and unite myself wholly to You. Never permit me to be separated from You. Amen.
Prayer for the Holy Father
Almighty and everlasting God, have mercy upon Thy servant, Pope Francis, our Supreme Pontiff, and direct him, according to Thy loving kindness, in the way of eternal salvation; that, of Thy gift, he may ever desire that which is pleasing unto Thee and may accomplish it with all his might. Through Christ Our Lord. Amen. Our Father. Hail Mary.