"The patient and humble endurance of the cross—whatever nature it may be—is the highest work we have to do." St. Katharine Drexel
Today's

Meditation

"The invitation to lift up our hearts at the most important part of the Holy Sacrifice of the Mass is an invitation by Jesus through the voice of the priest to give our hearts to the Father, as He gave His life for us. We prepare to make our hearts and lives a total self-gift to the Father as Jesus made Himself a total gift to the Father for us on the Cross."
—Archbishop Samuel J. Aquila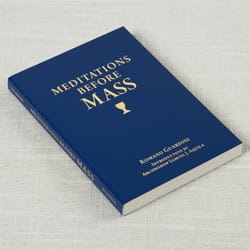 Daily

Verse
"So then you are no longer strangers and sojourners, but you are fellow citizens with the holy ones and members of the household of God, built upon the foundation of the apostles and prophets, with Christ Jesus himself as the capstone. Through him the whole structure is held together and grows into a temple sacred in the Lord; in him you also are being built together into a dwelling place of God in the Spirit." Ephesians 2:19-22
St. William of York
Saint of the Day
St. William of York (d. 1154) was born to a powerful family in England, the nephew of the king. He became a priest and then treasurer of York Minster Cathedral at the time when the English crown was contested by two grandchildren of William the Conqueror. When the Archbishop of York died, William was chosen to take his place. Kind-hearted and generous to the poor, he was well-liked by the people; however, he faced political and ecclesiastical opposition from the rival to the English throne. Because he was consecrated without papal approval, William was accused of wrongdoing by those who wanted their preferred prelate in the position; even St. Bernard of Clairvaux opposed him. Although he eventually confirmed William's appointment, the Pope died before the pallium was given, and the new pope took the side of William's detractors. A new archbishop was ordained in his place while William went to live as a monk with his uncle, a bishop, in quiet prayer and penance. The people of York, upset that their favorite had been deposed, took to rioting. Six years later the Archbishop of York died, and another new pope made William the successor. The people were overjoyed at his return—so many came to greet him as he entered the city that a bridge collapsed under their weight; the fact that no one was hurt was considered a miracle. A few months later, after celebrating Mass on Trinity Sunday, William became ill and died. Poisoning was suspected but never confirmed. Miracles took place at his tomb which gave rise to his canonization in 1227. His feast day is June 8th.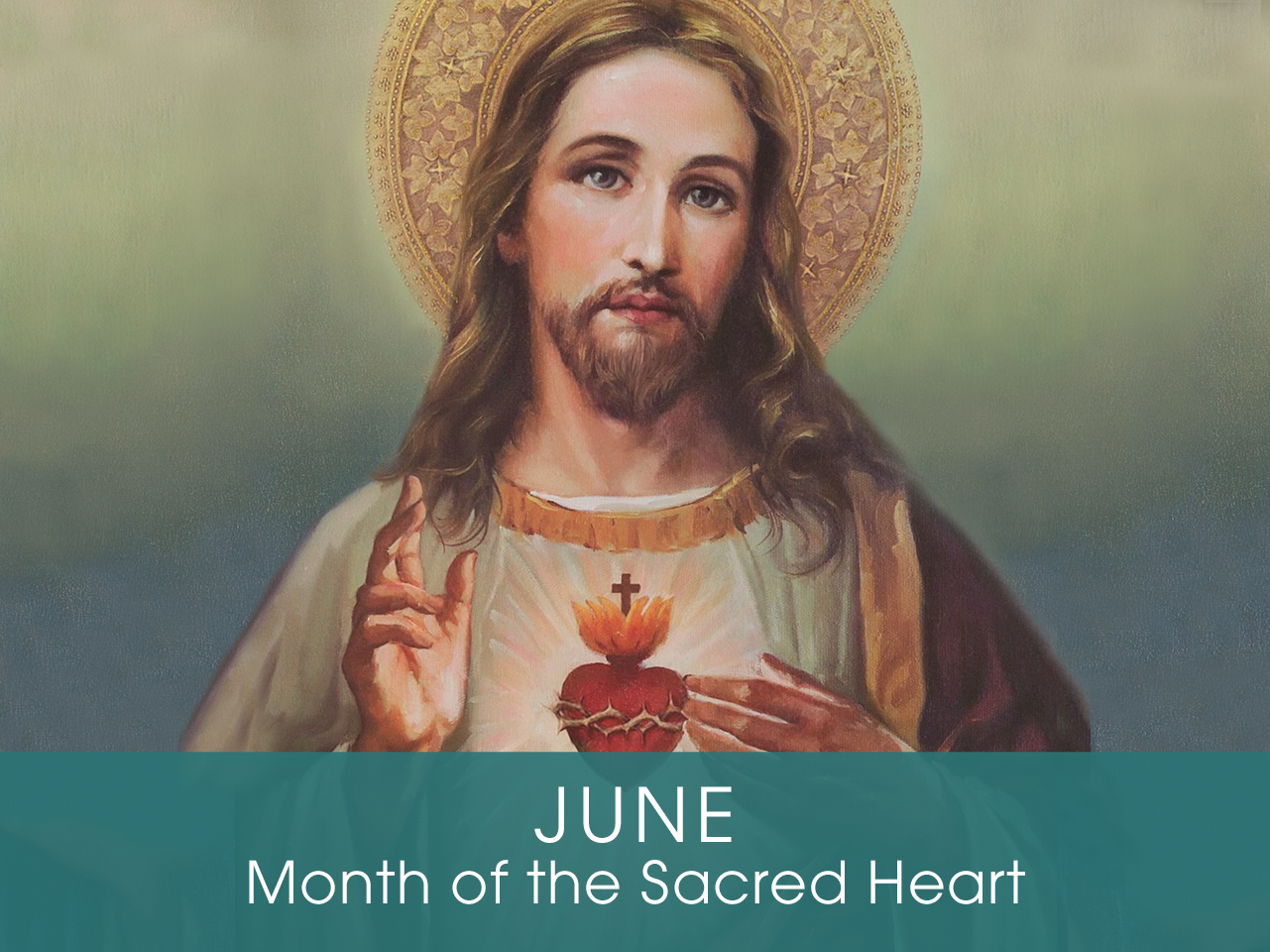 Month of the

Sacred Heart of Jesus
Devotion of the Month
Devotion to the Sacred Heart of Jesus is one of the most popular Catholic devotions. Although it was beloved in previous centuries, Jesus appeared to St. Margaret Mary Alacoque in 1673, showing her a vision of the now-famous image of His Sacred Heart, surrounded by flames. He said to her: "My Heart is so full of love for men that It can no longer contain the flames of Its burning love. I must discover to men the treasures of My Heart and save them from perdition." She was given the special mission to spread devotion to His Sacred Heart throughout the Church. Jesus gave St. Margaret Mary many promises associated with this devotion, and requested that a feast day in honor of His Sacred Heart be instituted on the Friday after the Octave of Corpus Christi. In 1856, the Feast of the Sacred Heart was spread to the Universal Church, and in 1899 Pope Leo XIII solemnly consecrated all mankind to the Sacred Heart of Jesus, calling it "the great act" of his pontificate.
Find a Devotional or Sacramental
Daily Prayers
Prayer for the Dead
In your hands, O Lord, we humbly entrust our brothers and sisters.
In this life you embraced them with your tender love;
deliver them now from every evil and bid them eternal rest.
The old order has passed away: welcome them into paradise,
where there will be no sorrow, no weeping or pain,
but fullness of peace and joy with your Son and the Holy
Spirit forever and ever. Amen.
Prayer of Spiritual Communion
My Jesus, I believe that You are present in the most Blessed Sacrament. I love You above all things and I desire to receive You into my soul. Since I cannot now receive You sacramentally, come at least spiritually into my heart. I embrace You as if You were already there, and unite myself wholly to You. Never permit me to be separated from You. Amen.
Prayer for the Holy Father
Almighty and everlasting God, have mercy upon Thy servant, Pope Francis, our Supreme Pontiff, and direct him, according to Thy loving kindness, in the way of eternal salvation; that, of Thy gift, he may ever desire that which is pleasing unto Thee and may accomplish it with all his might. Through Christ Our Lord. Amen. Our Father. Hail Mary.