"If you are suffering from a bad man's injustice, forgive him—lest there be two bad men." St. Augustine
Today's

Meditation

"My God, you know infinitely better than I how little I love you. I would not love you at all except for your grace. It is your grace that has opened the eyes of my mind and enabled them to see your glory. It is your grace that has touched my heart and brought upon it the influence of what is so wonderfully beautiful and fair . . . O my God, whatever is nearer to me than you, things of this earth, and things more naturally pleasing to me, will be sure to interrupt the sight of you, unless your grace interferes. Keep my eyes, my ears, my heart from any such miserable tyranny. Break my bonds—raise my heart. Keep my whole being fixed on you. Let me never lose sight of you; and, while I gaze on you, let my love of you grow more and more everyday."
—St. John Henry Cardinal Newman, p. 44-45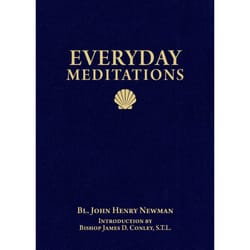 Daily

Verse
"How can a young man keep his way pure? By guarding it according to thy word. With my whole heart I seek thee; let me not wander from thy commandments! I have laid up thy word in my heart, that I might not sin against thee." Psalm 119:9-11
St. Barnabas
Saint of the Day
St. Barnabas (1st c.) was a Jew from the island of Cyprus who was given the name Joseph at birth. He is mentioned by name in the New Testament. A convert to the Christian faith in Jerusalem, he sold his property and preached the Gospel of Jesus Christ to the Gentiles alongside St. Paul the Apostle and St. Mark the Evangelist. He was given the surname Barnabas, meaning 'Son of Exhortation' and was highly esteemed among the Christian leaders at Jerusalem and Antioch, almost ranked among the twelve Apostles themselves. St. Luke said of him, "…for he was a good man, full of the Holy Ghost and of Faith." It was Barnabas who vouched for the genuineness of St. Paul's conversion and had him accepted as a Christian by the other Apostles. Barnabas was the cousin of St. Mark, and Barnabas famously disputed with St. Paul over bringing Mark along on their missionary journey, which caused the two famed preachers to part ways and travel separately as recorded in the Acts of the Apostles. They were later reconciled. Barnabas was eventually stoned to death around the year 61 A.D. His feast day is celebrated on June 11.
Find a Devotional for this Saint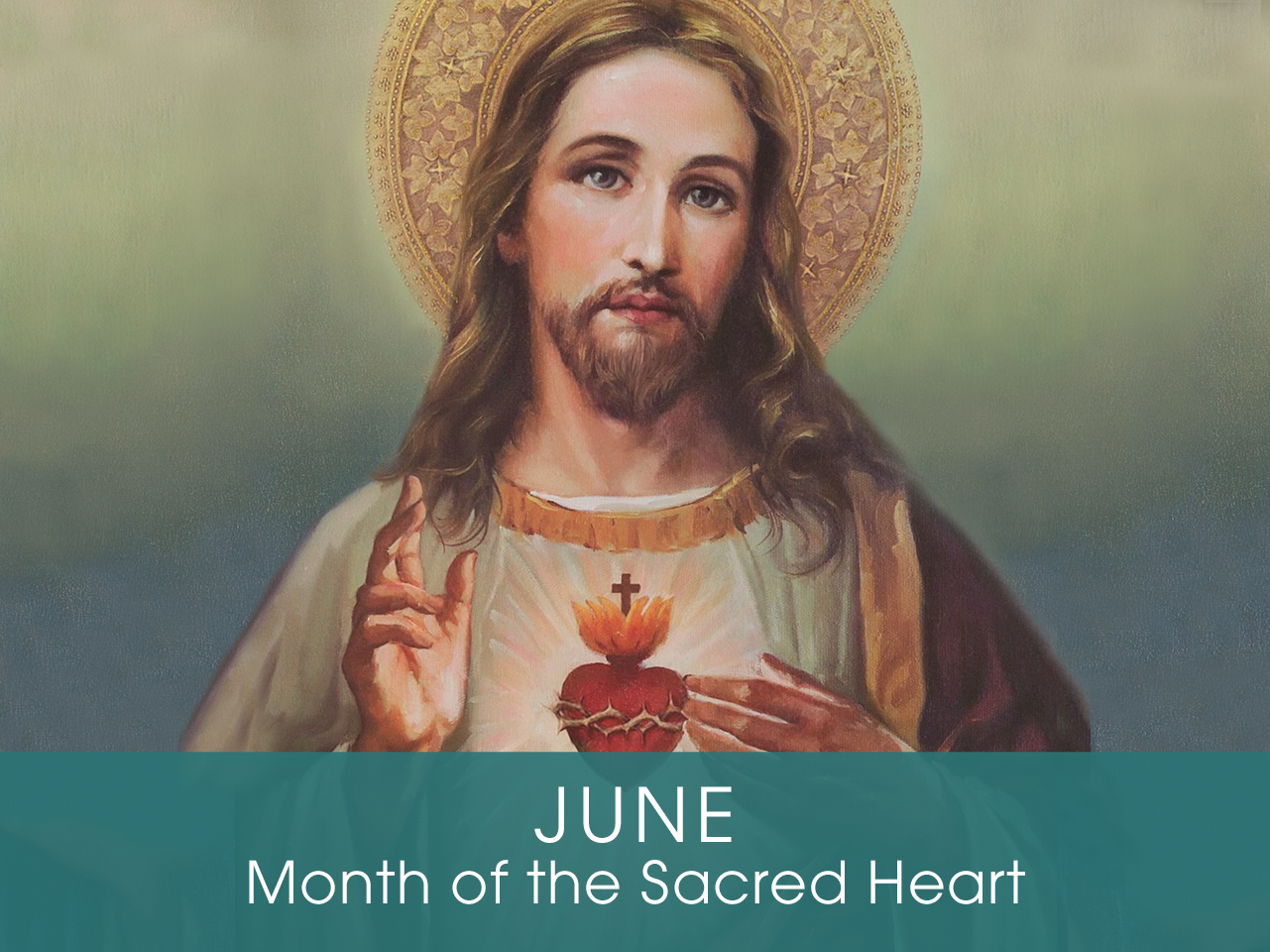 Month of the

Sacred Heart of Jesus
Devotion of the Month
Devotion to the Sacred Heart of Jesus is one of the most popular Catholic devotions. Although it was beloved in previous centuries, Jesus appeared to St. Margaret Mary Alacoque in 1673, showing her a vision of the now-famous image of His Sacred Heart, surrounded by flames. He said to her: "My Heart is so full of love for men that It can no longer contain the flames of Its burning love. I must discover to men the treasures of My Heart and save them from perdition." She was given the special mission to spread devotion to His Sacred Heart throughout the Church. Jesus gave St. Margaret Mary many promises associated with this devotion, and requested that a feast day in honor of His Sacred Heart be instituted on the Friday after the Octave of Corpus Christi. In 1856, the Feast of the Sacred Heart was spread to the Universal Church, and in 1899 Pope Leo XIII solemnly consecrated all mankind to the Sacred Heart of Jesus, calling it "the great act" of his pontificate.
Find a Devotional or Sacramental
Daily Prayers
Prayer for the Dead
In your hands, O Lord, we humbly entrust our brothers and sisters.
In this life you embraced them with your tender love;
deliver them now from every evil and bid them eternal rest.
The old order has passed away: welcome them into paradise,
where there will be no sorrow, no weeping or pain,
but fullness of peace and joy with your Son and the Holy
Spirit forever and ever. Amen.
Prayer of Spiritual Communion
My Jesus, I believe that You are present in the most Blessed Sacrament. I love You above all things and I desire to receive You into my soul. Since I cannot now receive You sacramentally, come at least spiritually into my heart. I embrace You as if You were already there, and unite myself wholly to You. Never permit me to be separated from You. Amen.
Prayer for the Holy Father
Almighty and everlasting God, have mercy upon Thy servant, Pope Francis, our Supreme Pontiff, and direct him, according to Thy loving kindness, in the way of eternal salvation; that, of Thy gift, he may ever desire that which is pleasing unto Thee and may accomplish it with all his might. Through Christ Our Lord. Amen. Our Father. Hail Mary.