"Viva Cristo Rey! Long live Christ the King!" Blessed Miguel Pro
Today's

Meditation

"To love God's will in consolations is a good love when it is truly God's will we love and not the consolation wherein it lies. Still, it is a love without opposition, repugnance, or effort. Who would not love so worthy a will in so agreeable a form? To love God's will in His commandments, counsels, and inspirations is the second degree of love and it is much more perfect. It carries us forward to renounce and give up our own will, and enables us to abstain from and forbear many pleasures, but not all of them. To love suffering and affliction out of love for God is the summit of most holy charity. In it nothing is pleasant but the divine will alone; there is great opposition on the part of our nature; and not only do we forsake all pleasures, but we embrace torments and labors."
—St. Francis de Sales, p. 76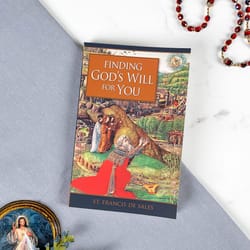 Daily

Verse
"For who is God, but the Lord? And who is a rock, except our God? This God is my strong refuge, and has made[a] my way safe. He made my feet like hinds' feet, and set me secure on the heights. He trains my hands for war, so that my arms can bend a bow of bronze. Thou hast given me the shield of thy salvation, and thy help made me great. Thou didst give a wide place for my steps under me, and my feet did not slip." 2 Samuel 22:32-37
Pope St. Leo III
Saint of the Day
Pope St. Leo III (d. 816 A.D.) was a Roman cardinal who was unanimously elected pope on the same day his predecessor was buried. He lived during a time of tension between the popes and emperors and their respective rights, powers, and responsibilities. Unlike his predecessor, Leo recognized Charlemagne as the protector of the See of Rome, which won him many enemies among the Roman nobility. As a result, Pope St. Leo III was attacked by a mob who cut out his eyes and tongue so that he could no longer serve in his office. He survived the attack, but was imprisoned by his attackers and deposed from his office under false accusations. Leo's eyes and tongue were miraculously restored, and he was able to escape his captivity and flee to Charlemagne for protection. Charlemagne in turn took up the Holy Father's cause, escorted him back to Rome, and put his enemies on trial. A few days later, at the Christmas Mass of 800 A.D., Pope St. Leo III crowned Charlemagne as the Holy Roman Emperor. As the Roman Pontiff, Pope St. Leo III was known for being an effective administrator and for improving the Roman churches. He also paved the way for a more unified Europe, and for greater cooperation across national borders between the Church and the secular European nations to maintain their collective Christian identity. His feast day is June 12.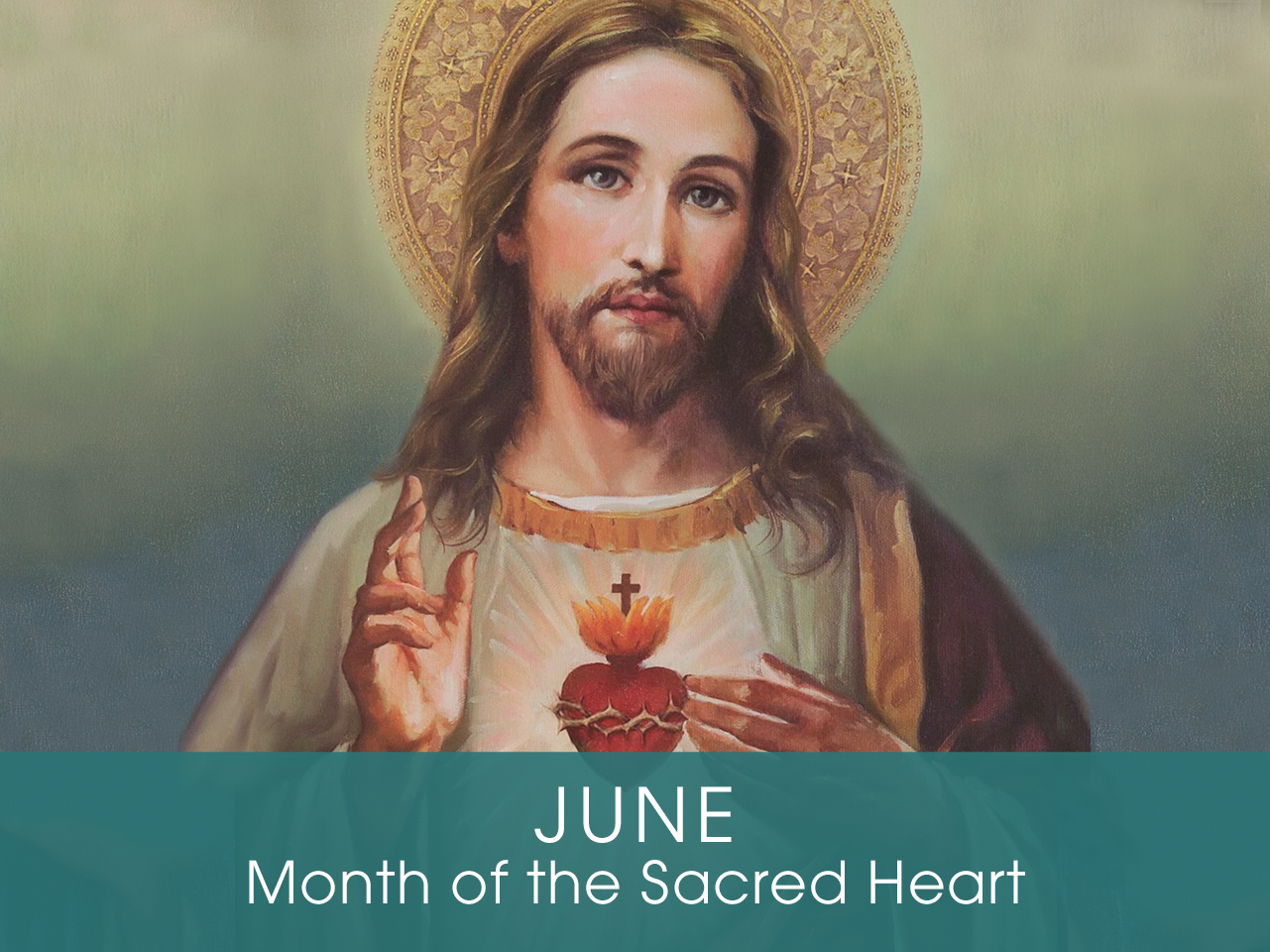 Month of

the Sacred Heart of Jesus
Devotion of the Month
Devotion to the Sacred Heart of Jesus is one of the most popular Catholic devotions. Although it was beloved in previous centuries, Jesus appeared to St. Margaret Mary Alacoque in 1673, showing her a vision of the now-famous image of His Sacred Heart, surrounded by flames. He said to her: "My Heart is so full of love for men that It can no longer contain the flames of Its burning love. I must discover to men the treasures of My Heart and save them from perdition." She was given the special mission to spread devotion to His Sacred Heart throughout the Church. Jesus gave St. Margaret Mary many promises associated with this devotion, and requested that a feast day in honor of His Sacred Heart be instituted on the Friday after the Octave of Corpus Christi. In 1856, the Feast of the Sacred Heart was spread to the Universal Church, and in 1899 Pope Leo XIII solemnly consecrated all mankind to the Sacred Heart of Jesus, calling it "the great act" of his pontificate.
Find a Devotional or Sacramental
Daily Prayers
Prayer for the Dead
In your hands, O Lord, we humbly entrust our brothers and sisters.
In this life you embraced them with your tender love;
deliver them now from every evil and bid them eternal rest.
The old order has passed away: welcome them into paradise,
where there will be no sorrow, no weeping or pain,
but fullness of peace and joy with your Son and the Holy
Spirit forever and ever. Amen.
Prayer of Spiritual Communion
My Jesus, I believe that You are present in the most Blessed Sacrament. I love You above all things and I desire to receive You into my soul. Since I cannot now receive You sacramentally, come at least spiritually into my heart. I embrace You as if You were already there, and unite myself wholly to You. Never permit me to be separated from You. Amen.
Prayer for the Holy Father
Almighty and everlasting God, have mercy upon Thy servant, Pope Francis, our Supreme Pontiff, and direct him, according to Thy loving kindness, in the way of eternal salvation; that, of Thy gift, he may ever desire that which is pleasing unto Thee and may accomplish it with all his might. Through Christ Our Lord. Amen. Our Father. Hail Mary.