"Prayer is the best armor we have, it is the key which opens the heart of God." Saint Padre Pio of Pietrelcina
Today's

Meditation

"It does indeed produce an entire change in the whole conception of the Christian life when one passes from under the law of prohibitions to live under the benign influences of the law of the Beatitudes. One ceases merely to strive against particular sins and begins truly to live and to grow in holiness. It is a veritable conversion … There are those who have not yet entered into this view of life and who consequently are timid, fearful, always dreading evil that they fear will overmaster them; there is in their life little of Christian liberty and expansiveness and no joy. A vast part of their nature remains untouched by grace. There are the germs of virtues in them that have never been developed; they hold back through fear from many a sphere of usefulness; there is a constant introspection and self-analysis; they seem never to be able to get out of themselves; they live in an atmosphere of spiritual self-consciousness. There is no such thing possible for them as self-abandonment in trustful love, but always a restless sense of insecurity; there is no confidence in God or in the power of His grace. Their thought of God is rather as judge than Savior. … And then there comes a change; they pass into another atmosphere where love reigns, where positive action takes the place of mere watchfulness and self-restraint; they launch out into the deep, put forth their powers, and strive to live rather than not to die—to do good rather than not to do evil, to put forth all their strength and energy in the loving service of God and man.
—Fr. Basil Maturin, p. 10-11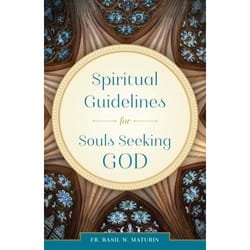 Daily

Verse
"But now that you have been freed from sin and have become slaves of God, the benefit that you have leads to sanctification, and its end is eternal life. For the wages of sin is death, but the gift of God is eternal life in Christ Jesus our Lord." Romans 6:22-23
St. Anthony of Padua
Saint of the Day
St. Anthony of Padua (1195-1231) was born in Lisbon, Portugal to a powerful yet pious family. At age 15 he relinquished a life of nobility, wealth, and honor, and chose instead to serve God with the Augustinians. Years later he witnessed the dead bodies of Franciscan friars who had been martyred by Muslims being carried through the town where he was stationed. Filled with renewed zeal to follow Christ even more completely after the example of these martyrs, St. Anthony joined the Franciscan order and traveled to Morocco to preach to the Moors. However, his poor health prevented his mission and he was forced to return to Italy. There he lived a largely quiet and secluded life, spending his time in prayer, study, and priestly duties. No one had any idea of St. Anthony's giftedness as a preacher and teacher of theology until one day he was called upon to be a substitute preacher. He amazed everyone in attendance with his depth of knowledge and oratory skill. He then became the foremost preacher of the Franciscans and was sent to preach against the heretics and the vices of the day. His zeal and effectiveness as a preacher earned him the title "Hammer of the Heretics." St. Anthony was known for his holiness and miracles, and was declared a Doctor of the Church in 1946. He is the patron saint of the elderly, fishermen, and the poor, and is renowned as the finder of lost articles. His feast day is June 13.
Find a Devotional for this Saint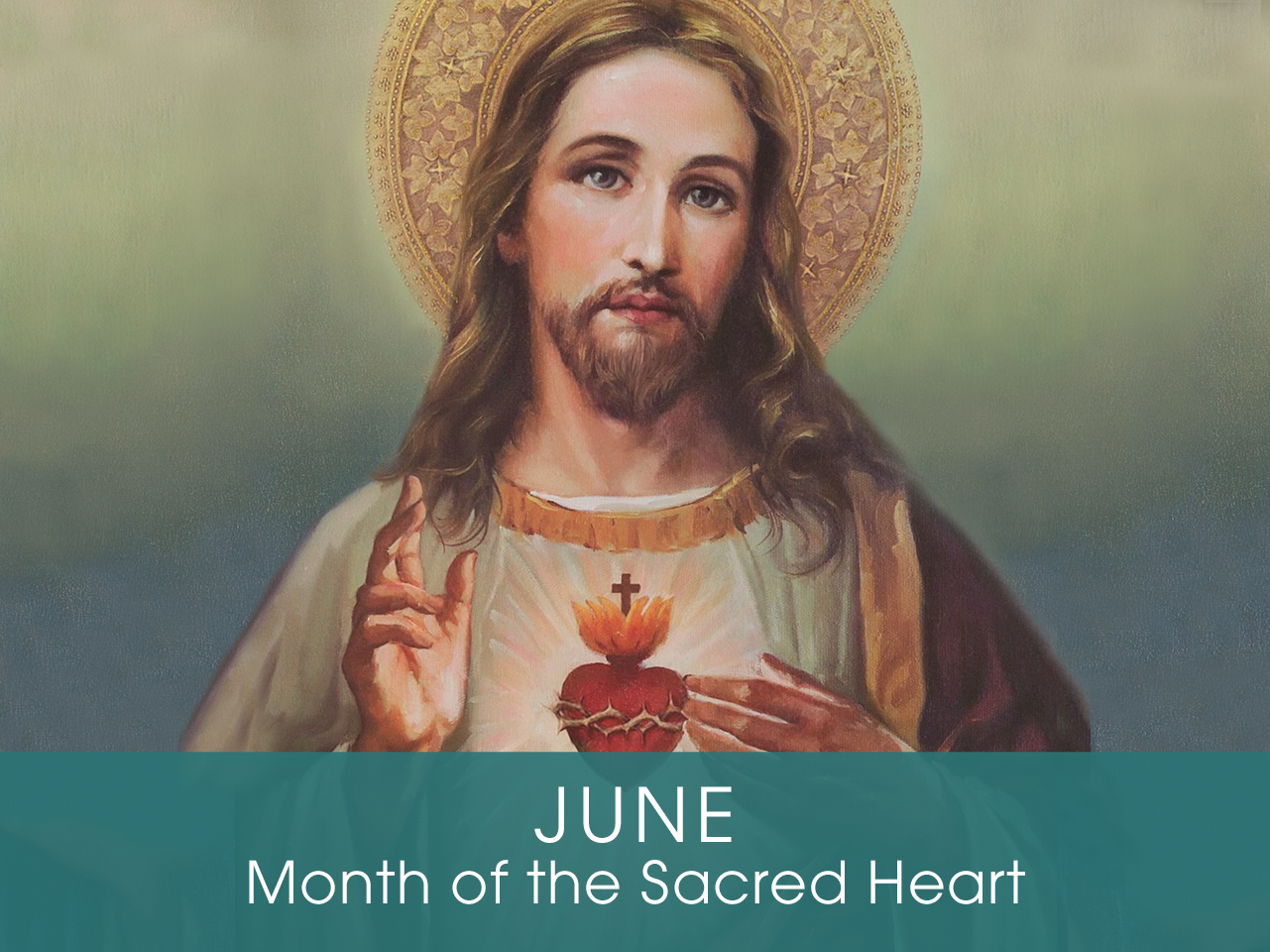 Month of the

Sacred Heart of Jesus
Devotion of the Month
Devotion to the Sacred Heart of Jesus is one of the most popular Catholic devotions. Although it was beloved in previous centuries, Jesus appeared to St. Margaret Mary Alacoque in 1673, showing her a vision of the now-famous image of His Sacred Heart, surrounded by flames. He said to her: "My Heart is so full of love for men that It can no longer contain the flames of Its burning love. I must discover to men the treasures of My Heart and save them from perdition." She was given the special mission to spread devotion to His Sacred Heart throughout the Church. Jesus gave St. Margaret Mary many promises associated with this devotion, and requested that a feast day in honor of His Sacred Heart be instituted on the Friday after the Octave of Corpus Christi. In 1856, the Feast of the Sacred Heart was spread to the Universal Church, and in 1899 Pope Leo XIII solemnly consecrated all mankind to the Sacred Heart of Jesus, calling it "the great act" of his pontificate.
Find a Devotional or Sacramental
Daily Prayers
Prayer for the Dead
In your hands, O Lord, we humbly entrust our brothers and sisters.
In this life you embraced them with your tender love;
deliver them now from every evil and bid them eternal rest.
The old order has passed away: welcome them into paradise,
where there will be no sorrow, no weeping or pain,
but fullness of peace and joy with your Son and the Holy
Spirit forever and ever. Amen.
Prayer of Spiritual Communion
My Jesus, I believe that You are present in the most Blessed Sacrament. I love You above all things and I desire to receive You into my soul. Since I cannot now receive You sacramentally, come at least spiritually into my heart. I embrace You as if You were already there, and unite myself wholly to You. Never permit me to be separated from You. Amen.
Prayer for the Holy Father
Almighty and everlasting God, have mercy upon Thy servant, Pope Francis, our Supreme Pontiff, and direct him, according to Thy loving kindness, in the way of eternal salvation; that, of Thy gift, he may ever desire that which is pleasing unto Thee and may accomplish it with all his might. Through Christ Our Lord. Amen. Our Father. Hail Mary.