"Cast yourself into the arms of God and be very sure that if He wants anything of you, He will fit you for the work and give you strength." St. Philip Neri
Today's

Meditation

"Despite how we feel when we fall prey to anxiety, God designed us to be incredibly anxiety-resistant. By understanding how our bodies work, we can more effectively cooperate with our God-given natural resources so we can respond to His grace and be freed from the tyranny of stress. To understand why learning to get control of your bodily reactions to stress is so important to overcoming anxiety, it can be helpful to think of your body as a surge protector…In fact, because life is complex, and because stressors come at us from many different directions at one time, each of us has several built-in surge protectors designed to ground us in times of stress."
—Dr. Gregory Popcak, p. 81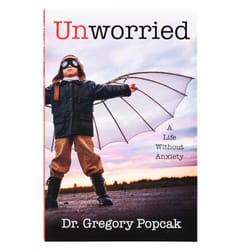 Daily

Verse
"After this I had a vision of a great multitude, which no one could count, from every nation, race, people, and tongue. They stood before the throne and before the Lamb, wearing white robes and holding palm branches in their hands. They cried out in a loud voice: "Salvation comes from our God, who is seated on the throne, and from the Lamb."" Revelation 7:9-10
St. Joseph the Hymnographer
Saint of the Day
St. Joseph the Hymnographer (816-883 A.D.) was born in Sicily to a pious Christian family. When Muslims invaded the island, his family moved to Greece to escape persecution. At the age of fifteen he entered a monastery and grew in holiness and virtue. St. Gregory the Dekapolite took Joseph with him to Constantinople to defend the traditional reverence of icons in opposition to the iconoclast heresy. Joseph was then chosen by the local clergy to be a messenger to Pope Leo III to obtain the Holy Father's assistance in battling the iconoclast heretics, who were gaining power and influence. On his way to Rome, Joseph was captured by Muslims who delivered him into the hands of the iconoclast heretics. While held a prisoner, St. Nicholas appeared to Joseph and asked him to sing in the name of God. After six years Joseph was freed from prison and returned to Constantinople, where he founded a monastery dedicated to his friend St. Gregory. He also dedicated a church in the name of St. Bartholomew, to whom he had a devotion. St. Bartholomew then appeared to Joseph in a dream and encouraged him to write hymns for the Church. After writing his first hymn in honor of St. Bartholomew, Joseph dedicated other hymns to St. Nicholas, the Blessed Virgin Mary, and other saints. During his life he composed nearly 1,000 hymns. When another wave of iconoclasm arose, he again stood steadfast against it and was exiled for eleven years as a result; he was later exiled a second time for defending orthodox Christian doctrine. He finally died full of years in Constantinople. His feast day is June 14.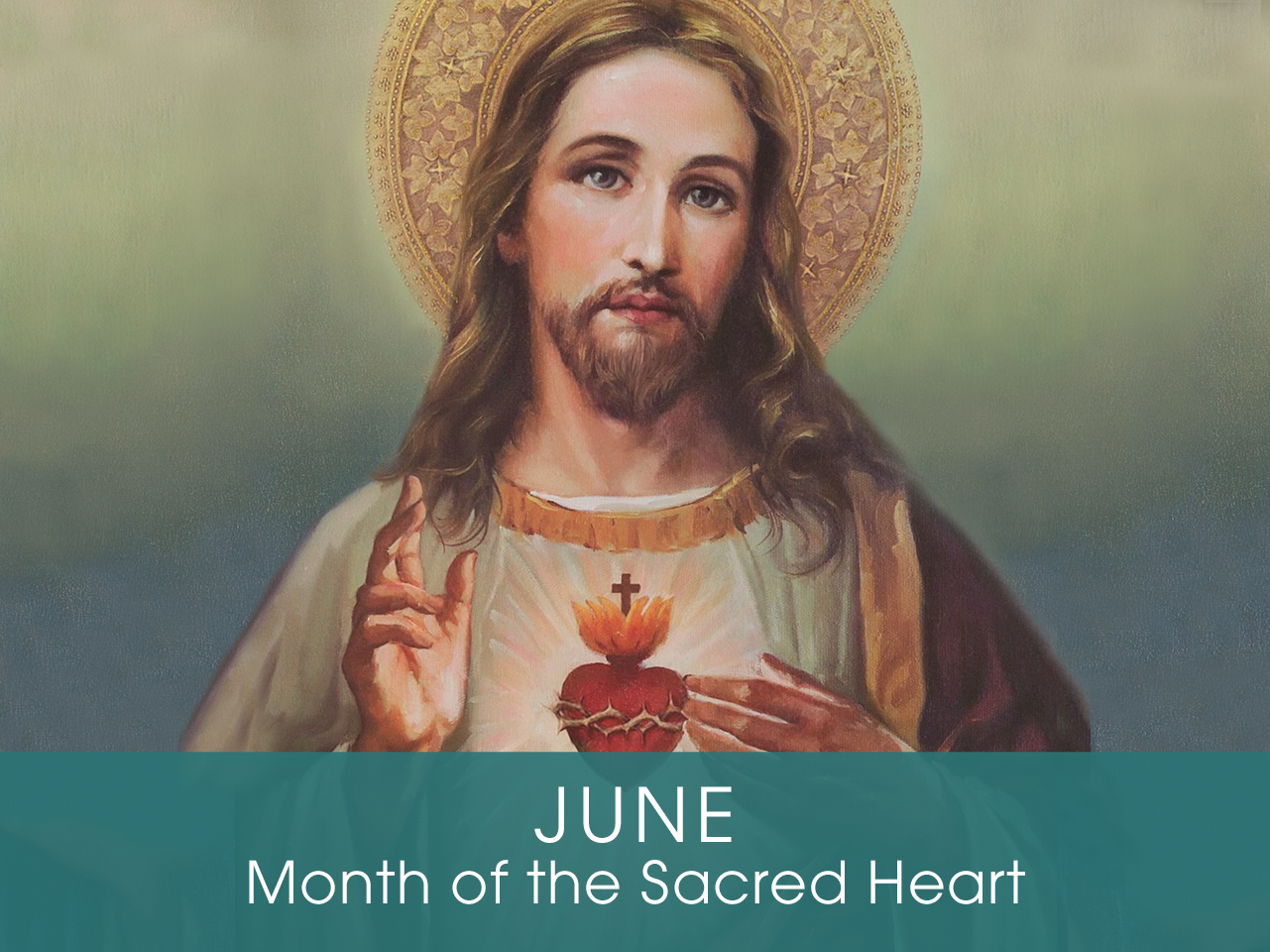 Month of the

Sacred Heart of Jesus
Devotion of the Month
Devotion to the Sacred Heart of Jesus is one of the most popular Catholic devotions. Although it was beloved in previous centuries, Jesus appeared to St. Margaret Mary Alacoque in 1673, showing her a vision of the now-famous image of His Sacred Heart, surrounded by flames. He said to her: "My Heart is so full of love for men that It can no longer contain the flames of Its burning love. I must discover to men the treasures of My Heart and save them from perdition." She was given the special mission to spread devotion to His Sacred Heart throughout the Church. Jesus gave St. Margaret Mary many promises associated with this devotion, and requested that a feast day in honor of His Sacred Heart be instituted on the Friday after the Octave of Corpus Christi. In 1856, the Feast of the Sacred Heart was spread to the Universal Church, and in 1899 Pope Leo XIII solemnly consecrated all mankind to the Sacred Heart of Jesus, calling it "the great act" of his pontificate.
Find a Devotional or Sacramental
Daily Prayers
Prayer for the Dead
In your hands, O Lord, we humbly entrust our brothers and sisters.
In this life you embraced them with your tender love;
deliver them now from every evil and bid them eternal rest.
The old order has passed away: welcome them into paradise,
where there will be no sorrow, no weeping or pain,
but fullness of peace and joy with your Son and the Holy
Spirit forever and ever. Amen.
Prayer of Spiritual Communion
My Jesus, I believe that You are present in the most Blessed Sacrament. I love You above all things and I desire to receive You into my soul. Since I cannot now receive You sacramentally, come at least spiritually into my heart. I embrace You as if You were already there, and unite myself wholly to You. Never permit me to be separated from You. Amen.
Prayer for the Holy Father
Almighty and everlasting God, have mercy upon Thy servant, Pope Francis, our Supreme Pontiff, and direct him, according to Thy loving kindness, in the way of eternal salvation; that, of Thy gift, he may ever desire that which is pleasing unto Thee and may accomplish it with all his might. Through Christ Our Lord. Amen. Our Father. Hail Mary.