"It is suffering, more than anything else, which clears the way for the grace which transforms human souls. Suffering, more than anything else makes present in the history of humanity the powers of the Redemption." Pope St. John Paul II
Today's

Meditation

"The divine activity permeates the whole universe, it pervades every creature; wherever they are it is there; it goes before them, with them, and it follows them; all they have to do is to let the waves bear them on. Would to God that … all men could know how very easy it would be for them to arrive at a high degree of sanctity. They would only have to fulfill the simple duties of Christianity and of their state in life; to embrace with submission the crosses belonging to that state, and to submit with faith and love to the designs of Providence in all those things that have to be done or suffered without going out of their way to seek occasions for themselves. … This is the spirituality of all ages and of every state. No state of life can, assuredly, be sanctified in a more exalted manner, nor in a more wonderful and easy way than by the simple use of the means that God, the sovereign director of souls, gives them to do or to suffer at each moment."
—Fr. Jean-Pierre de Caussade, p. 8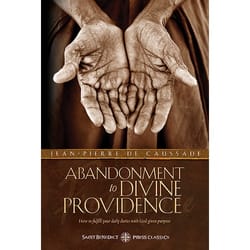 Daily

Verse
"Enter through the narrow gate; for the gate is wide and the road broad that leads to destruction, and those who enter through it are many. How narrow the gate and constricted the road that leads to life. And those who find it are few." Matthew 7:13-14
St. Germaine Cousin
Saint of the Day
St. Germaine Cousin (1579–1601) was born in a remote French village to a peasant farmer. She was born with a deformed right arm and a disease that causes abscesses in her neck. Her mother died when she was an infant, and her father remarried. Due to Germaine's deformities, her stepmother was thoroughly disgusted with her. She severely neglected and physically abused the child, and taught others to do the same. Starving, sick, and dressed in rags with no shoes, Germaine was forced to sleep in the barn. Her stepmother once attempted to kill her off by sending her to tend sheep near a wolf-infested forest. St. Germaine was a simple and pious child, and through her extreme hardships she developed a deep interior life. She prayed the rosary and went to Mass daily, leaving her sheep to the care of her guardian angel. Even though she was emaciated, she shared the little food she had with beggars. Her piety was admired by the village children, and adults gradually became aware of her holiness, especially when news of her miracles began to circulate. St. Germaine died at the age of twenty-two, succumbing to her poor living conditions. Many years later her body was found incorrupt. Villagers began praying for her intercession and receiving miraculous cures, resulting in her canonization in 1867. St. Germaine is the patron saint of unattractive people, peasant girls, abuse victims, handicapped people, and abandoned people. Her feast day is June 15th.
Find a Devotional for this Saint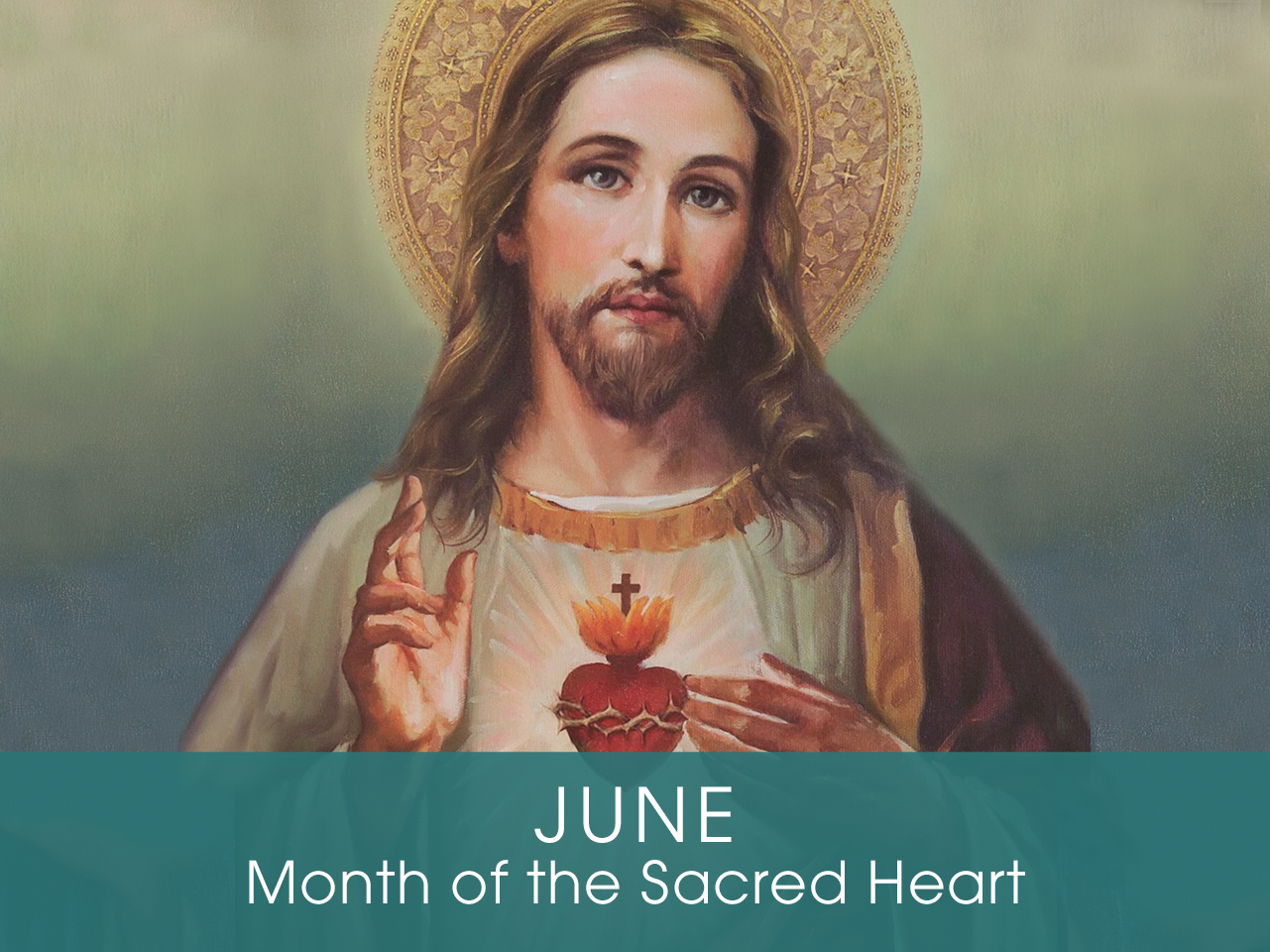 Month of

the Sacred Heart of Jesus
Devotion of the Month
Devotion to the Sacred Heart of Jesus is one of the most popular Catholic devotions. Although it was beloved in previous centuries, Jesus appeared to St. Margaret Mary Alacoque in 1673, showing her a vision of the now-famous image of His Sacred Heart, surrounded by flames. He said to her: "My Heart is so full of love for men that It can no longer contain the flames of Its burning love. I must discover to men the treasures of My Heart and save them from perdition." She was given the special mission to spread devotion to His Sacred Heart throughout the Church. Jesus gave St. Margaret Mary many promises associated with this devotion, and requested that a feast day in honor of His Sacred Heart be instituted on the Friday after the Octave of Corpus Christi. In 1856, the Feast of the Sacred Heart was spread to the Universal Church, and in 1899 Pope Leo XIII solemnly consecrated all mankind to the Sacred Heart of Jesus, calling it "the great act" of his pontificate.
Find a Devotional or Sacramental
Daily Prayers
Prayer for the Dead
In your hands, O Lord, we humbly entrust our brothers and sisters.
In this life you embraced them with your tender love;
deliver them now from every evil and bid them eternal rest.
The old order has passed away: welcome them into paradise,
where there will be no sorrow, no weeping or pain,
but fullness of peace and joy with your Son and the Holy
Spirit forever and ever. Amen.
Prayer of Spiritual Communion
My Jesus, I believe that You are present in the most Blessed Sacrament. I love You above all things and I desire to receive You into my soul. Since I cannot now receive You sacramentally, come at least spiritually into my heart. I embrace You as if You were already there, and unite myself wholly to You. Never permit me to be separated from You. Amen.
Prayer for the Holy Father
Almighty and everlasting God, have mercy upon Thy servant, Pope Francis, our Supreme Pontiff, and direct him, according to Thy loving kindness, in the way of eternal salvation; that, of Thy gift, he may ever desire that which is pleasing unto Thee and may accomplish it with all his might. Through Christ Our Lord. Amen. Our Father. Hail Mary.