"Each of you knows that the foundation of our faith is charity. Without it, our religion would crumble. We will never be truly Catholic unless we conform our entire lives to the two commandments that are the essence of the Catholic faith: to love the Lord, our God, with all our strength, and to love our neighbor as ourselves." Blessed Pier Giorgio Frassati
Today's

Meditation

"Know, dearest daughter, how, by humble, continual, and faithful prayer, the soul acquires, with time and perseverance, every virtue. Wherefore should she persevere and never abandon prayer… The soul should advance by degrees, and I know well that, just as the soul is at first imperfect and afterwards perfect, so also is it with her prayer. She should nevertheless continue in vocal prayer, while she is yet imperfect, so as not to fall into idleness. But she should not say her vocal prayers without joining them to mental prayer, that is to say, that while she is reciting, she should endeavor to elevate her mind in My love, with the consideration of her own defects and of the Blood of My only-begotten Son, wherein she finds the breadth of My charity and the remission of her sins."
—St. Catherine Of Siena, p. 92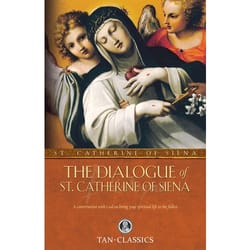 Daily

Verse
"It is not that I have already taken hold of it or have already attained perfect maturity, but I continue my pursuit in hope that I may possess it, since I have indeed been taken possession of by Christ [Jesus]. Brothers, I for my part do not consider myself to have taken possession. Just one thing: forgetting what lies behind but straining forward to what lies ahead, I continue my pursuit toward the goal, the prize of God's upward calling, in Christ Jesus." Philippians 3:12-14
St. Regis
Saint of the Day
St. John Francis Regis (1597–1640) was born to a wealthy French merchant and his noble wife. After being educated by the Jesuits, he joined their order at the age of 18 and was later ordained a priest. He grew into a skilled preacher and catechist, and received an assignment to evangelize the French provinces that had fallen to the Protestants – the Huguenots – as well as lapsed Catholics. He devoted his life to this mission and was very successful, winning countless souls to Christ. He preached the Gospel to men, women, and children in all walks and stations of life, even traveling on foot to wild mountain parishes as a missionary priest. He would live on meager meals while spending his days in prayer, preaching, hearing confessions, and visiting prisons and hospitals. He raised controversy when he established hostels for converted prostitutes to remain chaste and work for their sustenance in the lace-making and embroidery trades. He is also remembered for stationing a granary to feed the poor, which at times was miraculously replenished. St. Regis is the patron of embroiderers, social workers, and lace makers. His feast day is June 16th.
Find a Devotional for this Saint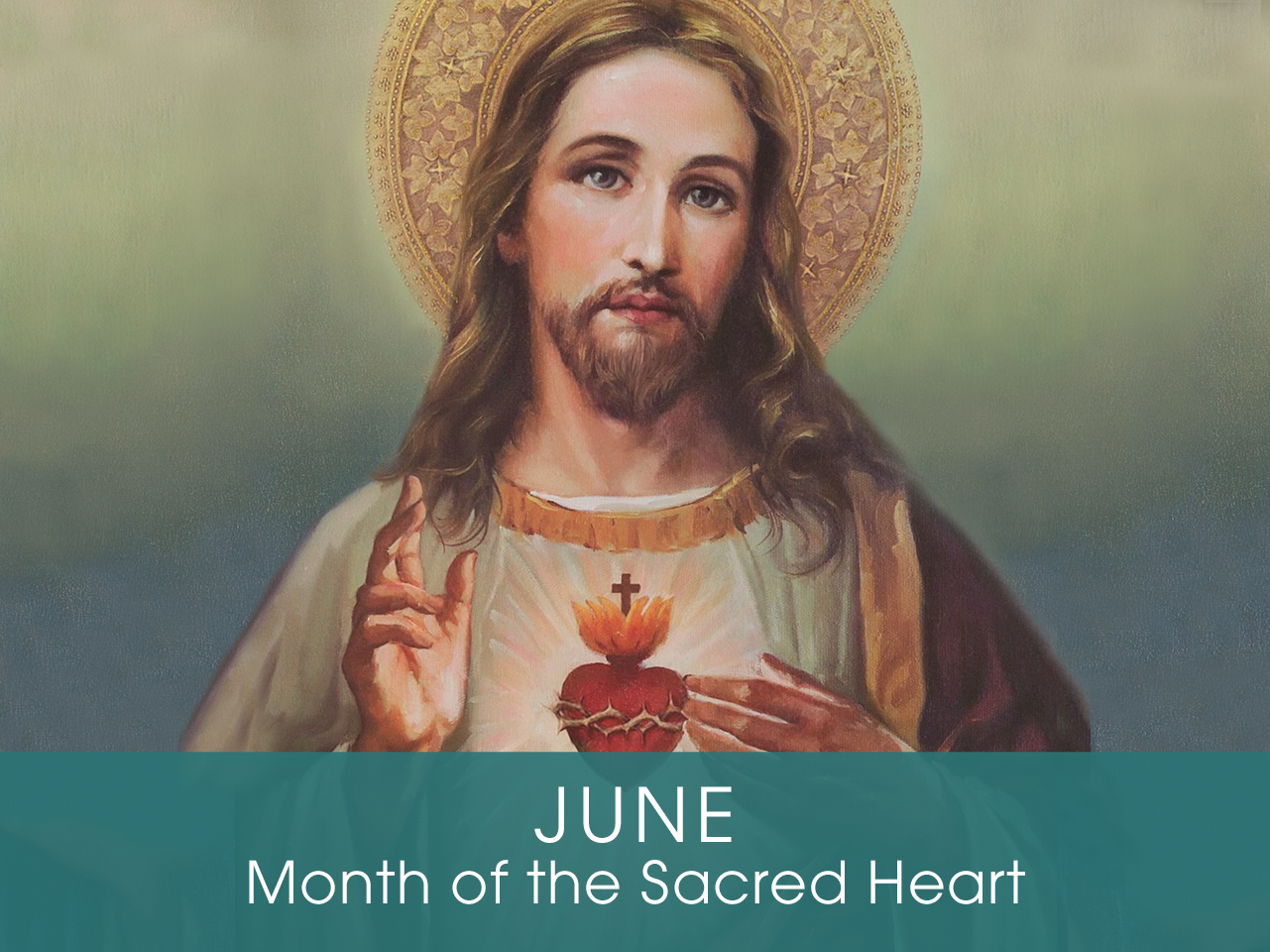 Month of the

Sacred Heart of Jesus
Devotion of the Month
Devotion to the Sacred Heart of Jesus is one of the most popular Catholic devotions. Although it was beloved in previous centuries, Jesus appeared to St. Margaret Mary Alacoque in 1673, showing her a vision of the now-famous image of His Sacred Heart, surrounded by flames. He said to her: "My Heart is so full of love for men that It can no longer contain the flames of Its burning love. I must discover to men the treasures of My Heart and save them from perdition." She was given the special mission to spread devotion to His Sacred Heart throughout the Church. Jesus gave St. Margaret Mary many promises associated with this devotion, and requested that a feast day in honor of His Sacred Heart be instituted on the Friday after the Octave of Corpus Christi. In 1856, the Feast of the Sacred Heart was spread to the Universal Church, and in 1899 Pope Leo XIII solemnly consecrated all mankind to the Sacred Heart of Jesus, calling it "the great act" of his pontificate.
Find a Devotional or Sacramental
Daily Prayers
Prayer for the Dead
In your hands, O Lord, we humbly entrust our brothers and sisters.
In this life you embraced them with your tender love;
deliver them now from every evil and bid them eternal rest.
The old order has passed away: welcome them into paradise,
where there will be no sorrow, no weeping or pain,
but fullness of peace and joy with your Son and the Holy
Spirit forever and ever. Amen.
Prayer of Spiritual Communion
My Jesus, I believe that You are present in the most Blessed Sacrament. I love You above all things and I desire to receive You into my soul. Since I cannot now receive You sacramentally, come at least spiritually into my heart. I embrace You as if You were already there, and unite myself wholly to You. Never permit me to be separated from You. Amen.
Prayer for the Holy Father
Almighty and everlasting God, have mercy upon Thy servant, Pope Francis, our Supreme Pontiff, and direct him, according to Thy loving kindness, in the way of eternal salvation; that, of Thy gift, he may ever desire that which is pleasing unto Thee and may accomplish it with all his might. Through Christ Our Lord. Amen. Our Father. Hail Mary.