"Seeing the sun, the moon and the stars, I said to myself, 'Who could be the Master of these beautiful things?' I felt a great desire to see him, to know him and to pay him homage." St. Josephine Bakhita
Today's

Meditation

"[Mary] watched constantly over her own heart … She watched over her every word as though she could not trust her tongue. In her conception she was given all the privileges that go with sinlessness, yet she decided to live permanently as a penitent! We, on the contrary, are surrounded by flattering, treacherous enemies whose sole aim is to use our natural weaknesses to bring about our fall. Yet we have no fear and are not watchful at all. We admit that we are weakness incarnate, yet frequently we expose ourselves to temptations that would bring down even the strongest soul."
—Alexander De Rouville, p. 21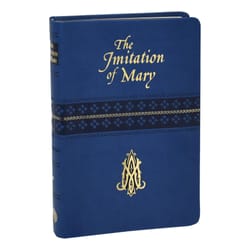 Daily

Verse
""The Lord is my portion," says my soul, "therefore I will hope in him." The Lord is good to those who wait for him, to the soul that seeks him. It is good that one should wait quietly for the salvation of the Lord." Lamentations 3: 24-26
Sts. Mark & Marcellian
Saint of the Day
Sts. Mark and Marcellian (d. 286 A.D.) were twin brothers who were martyred for their faith in Rome under Emperor Diocletian. According to legend they were both deacons from a distinguished family who were thrown into prison for being Christians. Their mother and father, who were pagans, visited their sons in prison and pleaded with them to return to the worship of false gods so that they could be saved. At the same time, St. Sebastian also visited the brothers and encouraged them to stand strong in their faith. St. Sebastian's exhortation was so persuasive that the parents of Marcellian and Mark were converted, along with several friends who were present, as well as the other prisoners. All of these new Christian converts were eventually martyred alongside Mark and Marcellian. The brothers had their feet nailed to a wood post, and later their bodies were pierced with lances. Their feast day is June 18th.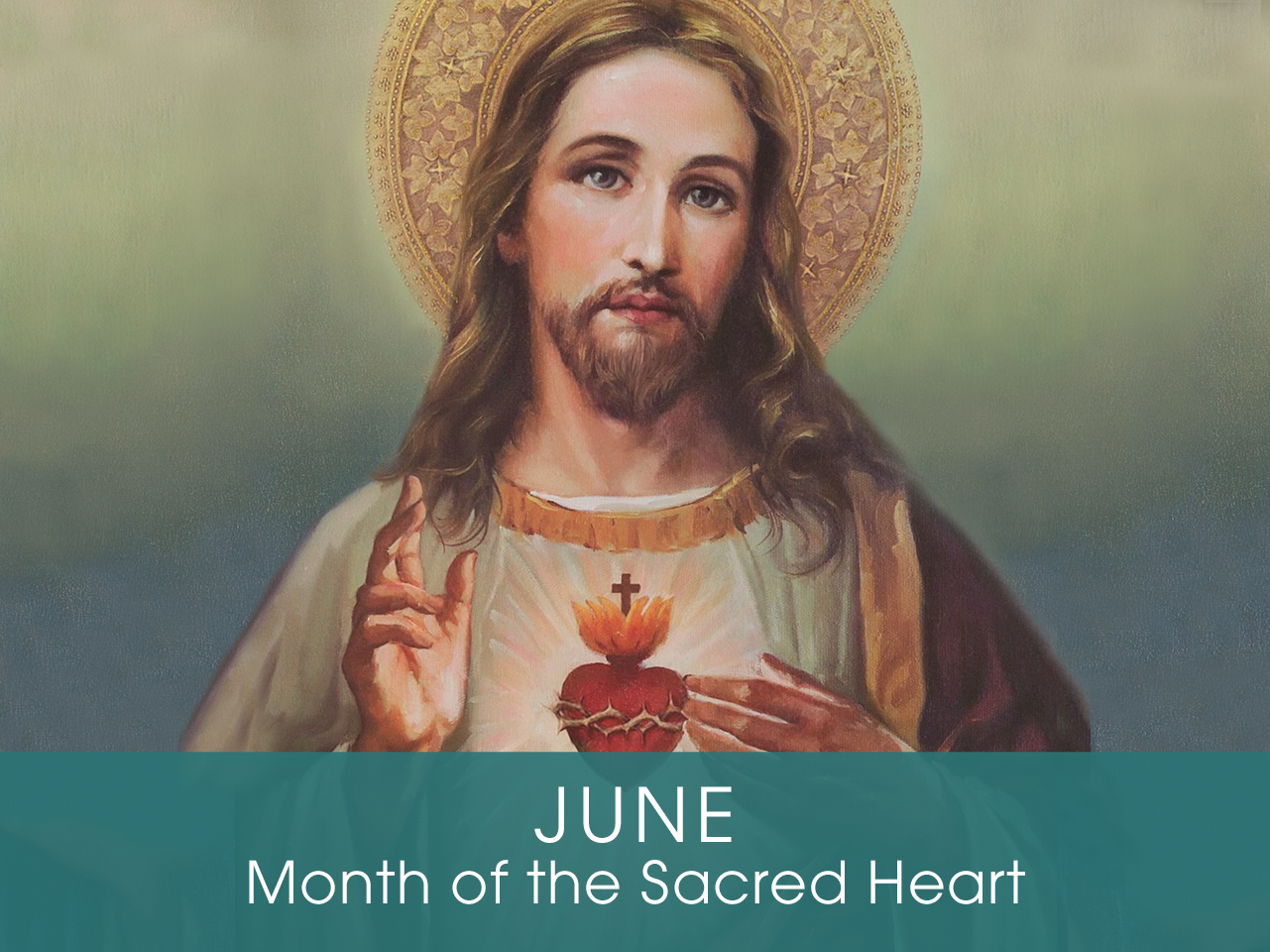 Month of the

Sacred Heart of Jesus
Devotion of the Month
Devotion to the Sacred Heart of Jesus is one of the most popular Catholic devotions. Although it was beloved in previous centuries, Jesus appeared to St. Margaret Mary Alacoque in 1673, showing her a vision of the now-famous image of His Sacred Heart, surrounded by flames. He said to her: "My Heart is so full of love for men that It can no longer contain the flames of Its burning love. I must discover to men the treasures of My Heart and save them from perdition." She was given the special mission to spread devotion to His Sacred Heart throughout the Church. Jesus gave St. Margaret Mary many promises associated with this devotion, and requested that a feast day in honor of His Sacred Heart be instituted on the Friday after the Octave of Corpus Christi. In 1856, the Feast of the Sacred Heart was spread to the Universal Church, and in 1899 Pope Leo XIII solemnly consecrated all mankind to the Sacred Heart of Jesus, calling it "the great act" of his pontificate.
Find a Devotional or Sacramental
Daily Prayers
Prayer for the Dead
In your hands, O Lord, we humbly entrust our brothers and sisters.
In this life you embraced them with your tender love;
deliver them now from every evil and bid them eternal rest.
The old order has passed away: welcome them into paradise,
where there will be no sorrow, no weeping or pain,
but fullness of peace and joy with your Son and the Holy
Spirit forever and ever. Amen.
Prayer of Spiritual Communion
My Jesus, I believe that You are present in the most Blessed Sacrament. I love You above all things and I desire to receive You into my soul. Since I cannot now receive You sacramentally, come at least spiritually into my heart. I embrace You as if You were already there, and unite myself wholly to You. Never permit me to be separated from You. Amen.
Prayer for the Holy Father
Almighty and everlasting God, have mercy upon Thy servant, Pope Francis, our Supreme Pontiff, and direct him, according to Thy loving kindness, in the way of eternal salvation; that, of Thy gift, he may ever desire that which is pleasing unto Thee and may accomplish it with all his might. Through Christ Our Lord. Amen. Our Father. Hail Mary.