"You know well enough that Our Lord does not look so much at the greatness of our actions, nor even at their difficulty, but at the love with which we do them." St. Therese of Lisieux
Today's

Meditation

"We live in a fallen world. We must therefore work out our destiny under the conditions created by sin. Did we but realize this truth, we would accept each of life's trying changes in the same spirit in which we accept the penance from the confessor. Were we truly convinced that our hope of pardon, and consequently our salvation, depends upon repentance, we would willingly undergo all the sufferings of life's warfare."
—John A. Kane, p. 81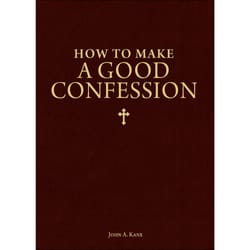 Daily

Verse
"Beloved, we are God's children now; what we shall be has not yet been revealed. We do know that when it is revealed we shall be like him, for we shall see him as he is." 1 John 3:2
St. Juliana Falconeri
Saint of the Day
Juliana Falconieri was born in Florence, Italy in 1270. Her family was wealthy and active in the affairs of the city. When Juliana's father died, her uncle, Alessio Falconieri, helped take care of her. Alessio had dedicated his life to God and was one of the founders of the Servants of Mary (the Servites). His vocation had a profound effect on Juliana and she, too, began to wear the habit and serve the poor. At the young age of sixteen she became a Servite Tertiary. After her mother died in 1204, Juliana gathered like-minded women, wrote a rule, and founded the Sisters of the Third Order of Servites. Juliana and her sisters offered fasting and many sacrifices in atonement for the violence that was common in Florence during the Middle Ages. Towards the end of her life, Juliana became ill and was unable to eat solid food. Eventually she was unable to swallow any food. This made it impossible for her to receive the Holy Eucharist. As her death drew near, a priest came to administer Last Rites and give her Viaticum. Juliana asked for a corporal to be spread across her chest and the Blessed Sacrament was placed there, close to her heart. When Juliana died, the Sacred Host disappeared! On Juliana's chest, at the place where the Blessed Sacrament had rested, appeared a cross similar to the one that had been on the host. The Servites continue to include this symbol of the Eucharistic miracle on their religious habit. St Juliana Falconieri died in 1341 and was canonized by Pope Clement XII in 1737. Her feast day is June 19.
Find a Devotional for this Saint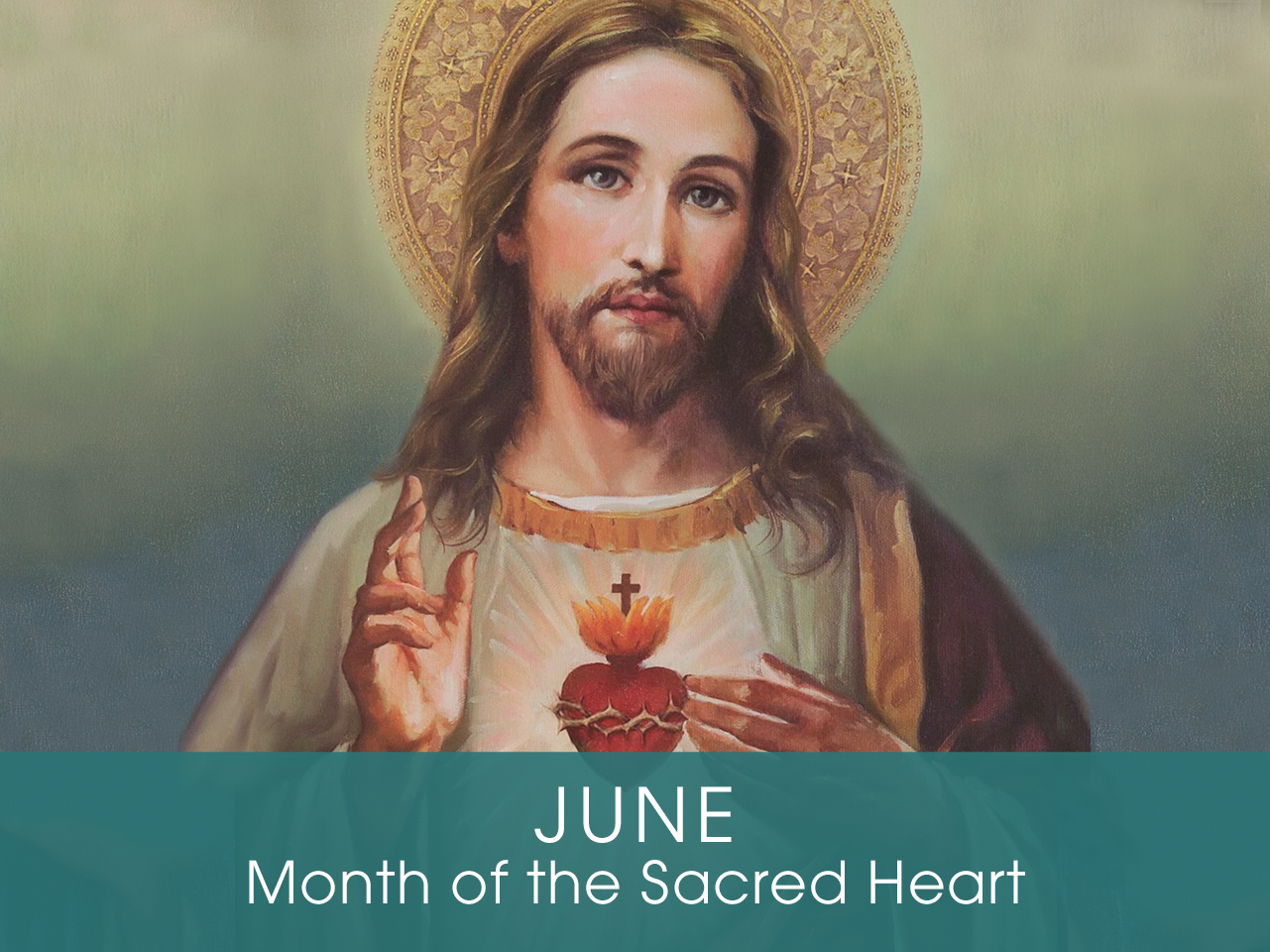 Month of

the Sacred Heart of Jesus
Devotion of the Month
Devotion to the Sacred Heart of Jesus is one of the most popular Catholic devotions. Although it was beloved in previous centuries, Jesus appeared to St. Margaret Mary Alacoque in 1673, showing her a vision of the now-famous image of His Sacred Heart, surrounded by flames. He said to her: "My Heart is so full of love for men that It can no longer contain the flames of Its burning love. I must discover to men the treasures of My Heart and save them from perdition." She was given the special mission to spread devotion to His Sacred Heart throughout the Church. Jesus gave St. Margaret Mary many promises associated with this devotion, and requested that a feast day in honor of His Sacred Heart be instituted on the Friday after the Octave of Corpus Christi. In 1856, the Feast of the Sacred Heart was spread to the Universal Church, and in 1899 Pope Leo XIII solemnly consecrated all mankind to the Sacred Heart of Jesus, calling it "the great act" of his pontificate.
Find a Devotional or Sacramental
Daily Prayers
Prayer for the Dead
In your hands, O Lord, we humbly entrust our brothers and sisters.
In this life you embraced them with your tender love;
deliver them now from every evil and bid them eternal rest.
The old order has passed away: welcome them into paradise,
where there will be no sorrow, no weeping or pain,
but fullness of peace and joy with your Son and the Holy
Spirit forever and ever. Amen.
Prayer of Spiritual Communion
My Jesus, I believe that You are present in the most Blessed Sacrament. I love You above all things and I desire to receive You into my soul. Since I cannot now receive You sacramentally, come at least spiritually into my heart. I embrace You as if You were already there, and unite myself wholly to You. Never permit me to be separated from You. Amen.
Prayer for the Holy Father
Almighty and everlasting God, have mercy upon Thy servant, Pope Francis, our Supreme Pontiff, and direct him, according to Thy loving kindness, in the way of eternal salvation; that, of Thy gift, he may ever desire that which is pleasing unto Thee and may accomplish it with all his might. Through Christ Our Lord. Amen. Our Father. Hail Mary.