"If we but paused for a moment to consider attentively what takes place in this Sacrament of the Eucharist, I am sure that the thought of Christ's love for us would transform the coldness of our hearts into a fire of love and gratitude." St. Teresa of Avila - Teresa of Jesus
Today's

Meditation

"[Purity of intention] which is intimately connected with zeal, enables us to forget ourselves in all things, and to seek first the glory of God and the accomplishment of His good pleasure, persuaded that the more we sacrifice our own interests in His service, the greater advantage and blessing we shall reap. For this reason we must examine the motives of all our actions, that we may labor purely for God, since nothing is more subtle than self-love, which insinuates itself into every work, unless we maintain a constant guard. … The practice of the moral virtues and the most severe mortifications are meritorious before God only inasmuch as they are animated by His Divine Spirit. The temple of Jerusalem contained nothing which was not either of gold or covered with gold. It is no less fitting that in our souls, the living temples of the Divinity, there should be nothing that is not charity or animated by it. Let us bear in mind that God values the intention more than the action, and that the simplest work becomes noble when performed with a noble intention, while the greatest will be of little value if performed from an indifferent motive. By endeavoring to acquire this purity of intention we shall follow the example and counsel of Our Saviour, who tells us to love as He has loved – that is, purely and disinterestedly. Happy is he who imitates this noblest characteristic of the divine love. Rapid will be his growth in the likeness of God, and consequently in His love, for resemblance usually begets love. Let us rid ourselves of human respect, and, keeping God ever before our eyes, let us not suffer selfish or worldly motives to mar the merit of our good works and rob us of their reward, which is Heaven and the possession of God Himself."
—Venerable Louis Of Grenada, p. 406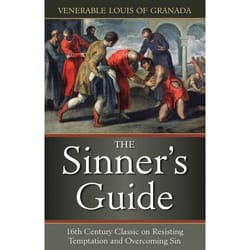 Daily

Verse
"Who has commanded and it came to pass, unless the Lord has ordained it? Is it not from the mouth of the Most High that good and evil come? Why should a living man complain, a man, about the punishment of his sins? Let us test and examine our ways, and return to the Lord! Let us lift up our hearts and hands to God in heaven." Lamentations 3:37-41
Bl. John Fenwick and Bl. John Gavan
Saint of the Day
Bl. John Fenwick and Bl. John Gavan (d. 1679) were Englishmen and Jesuit priests who were martyred for their faith in England during the monarchy's persecution of the Catholic Church. John Fenwick's Protestant parents disowned him when he became a Catholic. The two priests, along with three other Jesuits, were falsely accused of involvement in the "Popish Plot," a fabricated conspiracy that mounted to anti-Catholic hysteria in England over the course of three years. The men were charged with complicity to assassinate King Charles II and condemned on the charges of High Treason and subversion of the nation's Protestant religion. During their trial, John Gavan acted as the principal spokesman for the group; one historian called him one of the ablest priests of his generation. Both priests were condemned to be hung, drawn, and quartered. It is said that the King, knowing they were innocent yet unwilling to grant them pardon, permitted them to be hanged only. After giving a rousing speech declaring their innocence, Bl. John Fenwick and Bl. John Gavan were martyred together on June 20th, 1679. They share a feast day on June 20th.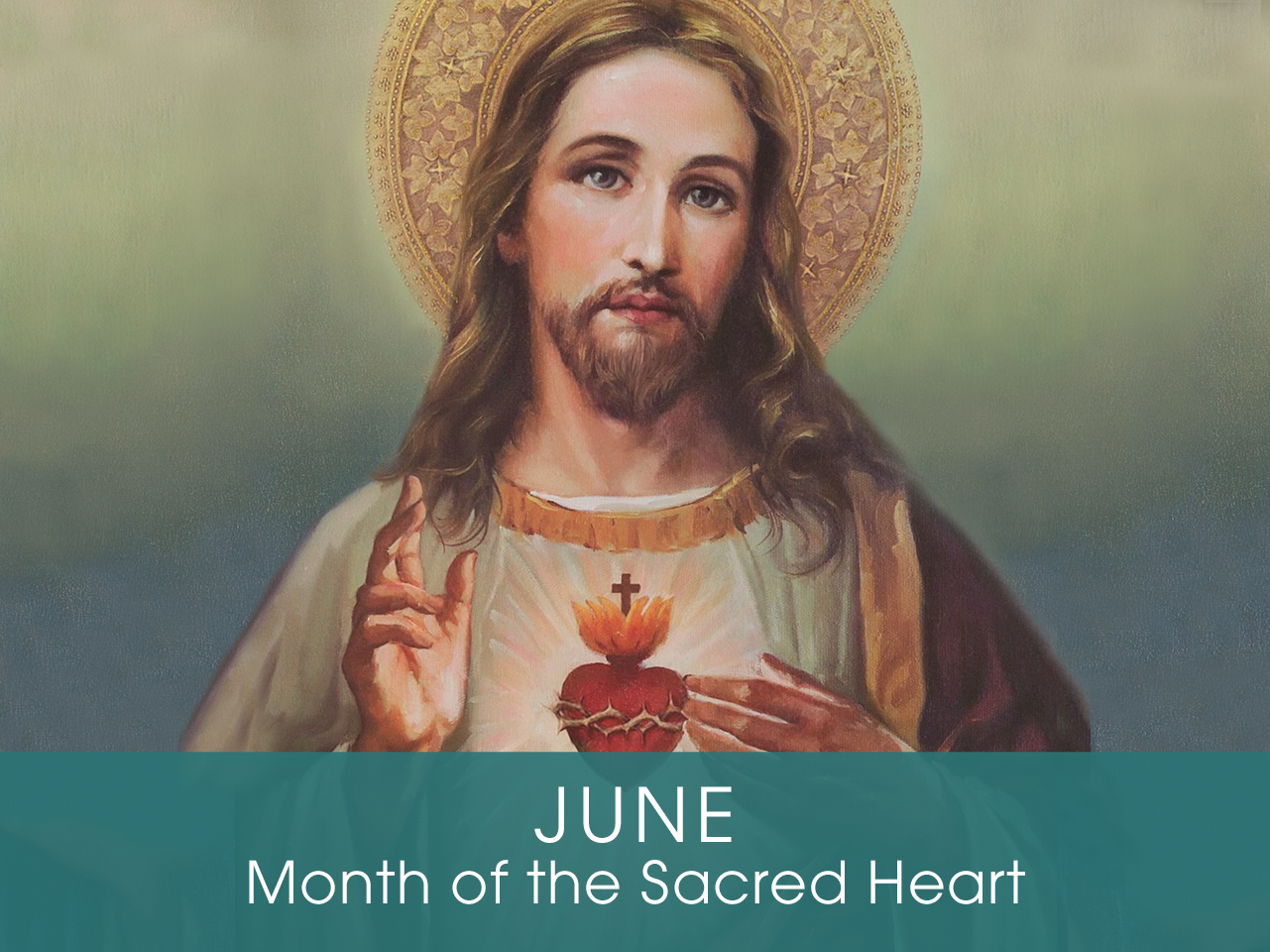 Month of the

Sacred Heart of Jesus
Devotion of the Month
Devotion to the Sacred Heart of Jesus is one of the most popular Catholic devotions. Although it was beloved in previous centuries, Jesus appeared to St. Margaret Mary Alacoque in 1673, showing her a vision of the now-famous image of His Sacred Heart, surrounded by flames. He said to her: "My Heart is so full of love for men that It can no longer contain the flames of Its burning love. I must discover to men the treasures of My Heart and save them from perdition." She was given the special mission to spread devotion to His Sacred Heart throughout the Church. Jesus gave St. Margaret Mary many promises associated with this devotion, and requested that a feast day in honor of His Sacred Heart be instituted on the Friday after the Octave of Corpus Christi. In 1856, the Feast of the Sacred Heart was spread to the Universal Church, and in 1899 Pope Leo XIII solemnly consecrated all mankind to the Sacred Heart of Jesus, calling it "the great act" of his pontificate.
Find a Devotional or Sacramental
Daily Prayers
Prayer for the Dead
In your hands, O Lord, we humbly entrust our brothers and sisters.
In this life you embraced them with your tender love;
deliver them now from every evil and bid them eternal rest.
The old order has passed away: welcome them into paradise,
where there will be no sorrow, no weeping or pain,
but fullness of peace and joy with your Son and the Holy
Spirit forever and ever. Amen.
Prayer of Spiritual Communion
My Jesus, I believe that You are present in the most Blessed Sacrament. I love You above all things and I desire to receive You into my soul. Since I cannot now receive You sacramentally, come at least spiritually into my heart. I embrace You as if You were already there, and unite myself wholly to You. Never permit me to be separated from You. Amen.
Prayer for the Holy Father
Almighty and everlasting God, have mercy upon Thy servant, Pope Francis, our Supreme Pontiff, and direct him, according to Thy loving kindness, in the way of eternal salvation; that, of Thy gift, he may ever desire that which is pleasing unto Thee and may accomplish it with all his might. Through Christ Our Lord. Amen. Our Father. Hail Mary.