"For true hearts there is no separating ocean; or, rather, God is their ocean, in Whom they meet and are united; they love, and lose themselves in Him and in each other." St. Theodore Guerin
Today's

Meditation

"Beloved brothers and sisters, we must strive with all our strength to repel the enemy of our soul, with full attention and vigilence, as he rages and aims his darts against every part of us that can be assaulted and wounded. This is what the Apostle Peter, in his epistle, warns and teaches us about, saying: 'Be sober, be watchful. Your adversary the devil prowls around like a roaring lion, seeking someone to devour' (1 Pt. 5:8)."
—Paul Thigpen, p.150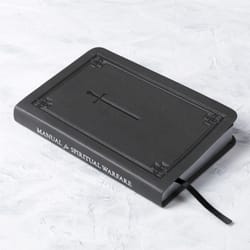 Daily

Verse
"Give ear to my words, O Lord; give heed to my groaning. Hearken to the sound of my cry, my King and my God, for to thee do I pray. O Lord, in the morning thou dost hear my voice; in the morning I prepare a sacrifice for thee, and watch. For thou art not a God who delights in wickedness; evil may not sojourn with thee." Psalm 5:1-4
St. Thomas More
Saint of the Day
St. Thomas More (1478–1535) was born in London, the son of a lawyer and judge. He was educated in the finest schools and became a brilliant English statesman. He served in parliament, on the King's council, as a diplomat, and in many other prominent positions in public administration. He was highly esteemed for his unfailing moral integrity, sharpness of mind, humor, and extraordinary learning. He was also a faithful Catholic, a loving husband, and a devoted father. For his great abilities he was promoted by his friend King Henry VIII to the high office of Lord Chancellor, second in position to the king. He resigned from this post when the king, in open defiance of Church teaching, sought to divorce his wife in order to marry another woman, and to declare himself sovereign of the Church in England. Thomas More, a defender against heresy, refused to condone the king's actions. After trying unsuccessfully to persuade his friend to approve of what he was doing, King Henry VIII imprisoned More in the Tower of London. At his trial, More testified boldly for Church autonomy over the state, for the authority of the pope as head of the Church, and for the indissolubility of marriage in the eyes of God. He was eventually condemned and beheaded, dying as a martyr for the Catholic faith. Thomas More is the patron saint of statesman, politicians, lawyers, civil servants, and large families. His feast day is June 22nd.
Find a Devotional for this Saint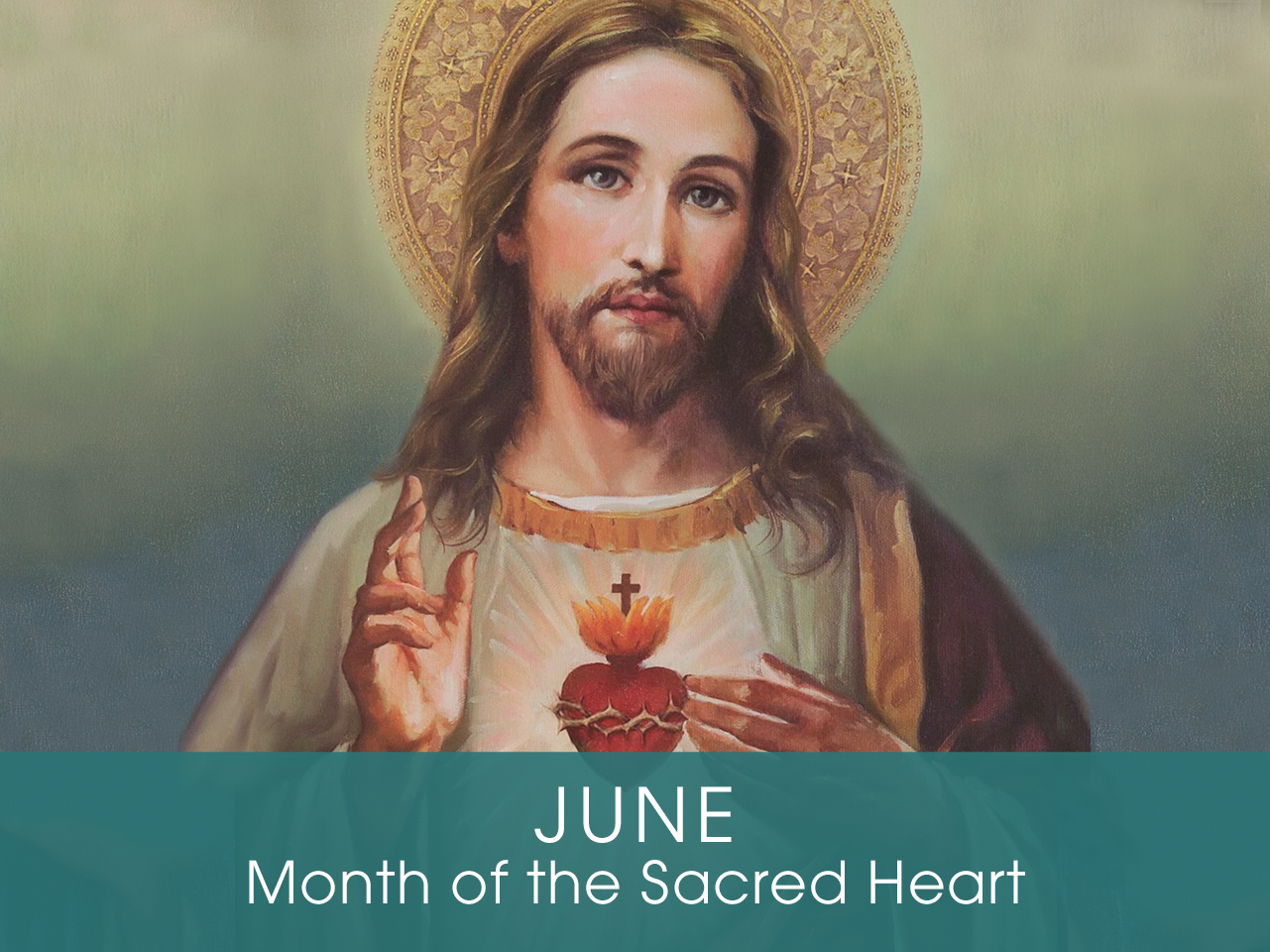 Month of the

Sacred Heart of Jesus
Devotion of the Month
Devotion to the Sacred Heart of Jesus is one of the most popular Catholic devotions. Although it was beloved in previous centuries, Jesus appeared to St. Margaret Mary Alacoque in 1673, showing her a vision of the now-famous image of His Sacred Heart, surrounded by flames. He said to her: "My Heart is so full of love for men that It can no longer contain the flames of Its burning love. I must discover to men the treasures of My Heart and save them from perdition." She was given the special mission to spread devotion to His Sacred Heart throughout the Church. Jesus gave St. Margaret Mary many promises associated with this devotion, and requested that a feast day in honor of His Sacred Heart be instituted on the Friday after the Octave of Corpus Christi. In 1856, the Feast of the Sacred Heart was spread to the Universal Church, and in 1899 Pope Leo XIII solemnly consecrated all mankind to the Sacred Heart of Jesus, calling it "the great act" of his pontificate.
Find a Devotional or Sacramental
Daily Prayers
Prayer for the Dead
In your hands, O Lord, we humbly entrust our brothers and sisters.
In this life you embraced them with your tender love;
deliver them now from every evil and bid them eternal rest.
The old order has passed away: welcome them into paradise,
where there will be no sorrow, no weeping or pain,
but fullness of peace and joy with your Son and the Holy
Spirit forever and ever. Amen.
Prayer of Spiritual Communion
My Jesus, I believe that You are present in the most Blessed Sacrament. I love You above all things and I desire to receive You into my soul. Since I cannot now receive You sacramentally, come at least spiritually into my heart. I embrace You as if You were already there, and unite myself wholly to You. Never permit me to be separated from You. Amen.
Prayer for the Holy Father
Almighty and everlasting God, have mercy upon Thy servant, Pope Francis, our Supreme Pontiff, and direct him, according to Thy loving kindness, in the way of eternal salvation; that, of Thy gift, he may ever desire that which is pleasing unto Thee and may accomplish it with all his might. Through Christ Our Lord. Amen. Our Father. Hail Mary.