"To one who has faith, no explanation is necessary. To one without faith, no explanation is possible." St. Thomas Aquinas
Today's

Meditation

"I think all Christians would agree with me if I said that though Christianity seems at first to be all about morality, all about duties and rules and guilt and virtue, yet it leads you on, out of all that, into something beyond. One has a glimpse of a country where they do not talk of those things . . . Every one there is filled full with what we should call goodness as a mirror is filled with light."
—C.S. Lewis, p. 149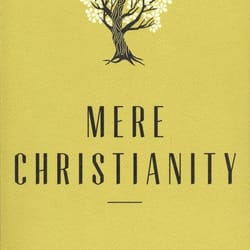 Daily

Verse
"He is the head of the body, the church. He is the beginning, the firstborn from the dead, that in all things he himself might be preeminent. For in him all the fullness* was pleased to dwell, and through him to reconcile all things for him, making peace by the blood of his cross [through him], whether those on earth or those in heaven." Colossians 1:18-20
St. Joseph Cafasso
Saint of the Day
St. Joseph Cafasso (1811–1860) was born in Castelnuovo d'Asti, Italy, to a peasant family. He was born with a physical deformity of the spine, which caused him to grow into a stunted and crippled man. Discerning a call to Holy Orders, he entered the seminary in Turin where he later met another famous saint—John Bosco. Joseph taught John Bosco and encouraged him in his mission to minister to the town's impoverished street youth. Joseph was an excellent professor of moral theology, as well as a famed preacher and confessor. He performed his duties so well that he became known as the "Priest's Priest." He spent entire days preaching in prisons, offering comfort to the prisoners, hearing their confessions, and even advocating to improve the poor conditions of the prison. For this work he also earned the name, "Priest of the Gallows." St. Joseph Cafasso is the patron saint of prisoners, prisons, and prison chaplains. His feast day is June 23rd.
Find a Devotional for this Saint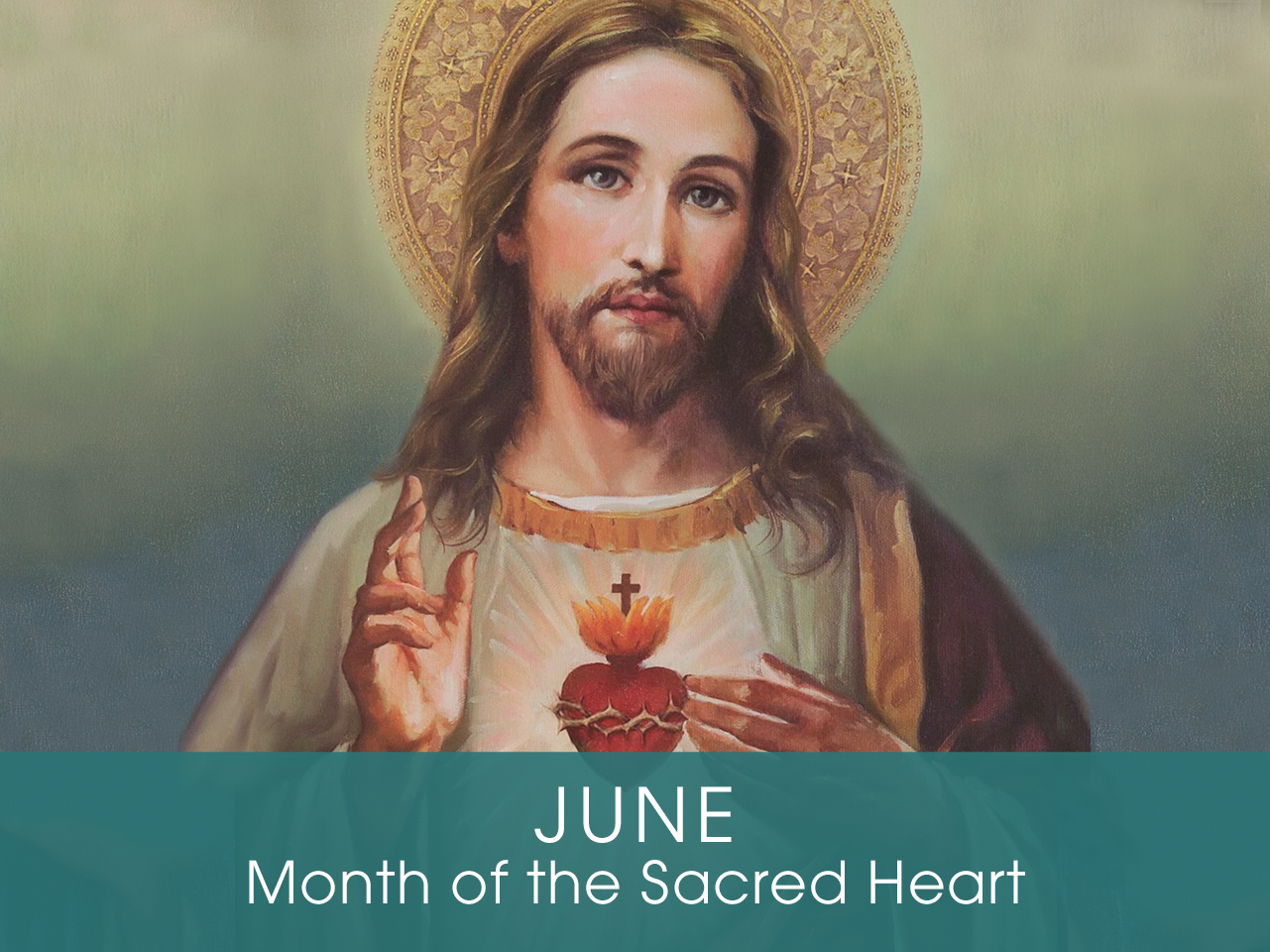 Month of the

Sacred Heart of Jesus
Devotion of the Month
Devotion to the Sacred Heart of Jesus is one of the most popular Catholic devotions. Although it was beloved in previous centuries, Jesus appeared to St. Margaret Mary Alacoque in 1673, showing her a vision of the now-famous image of His Sacred Heart, surrounded by flames. He said to her: "My Heart is so full of love for men that It can no longer contain the flames of Its burning love. I must discover to men the treasures of My Heart and save them from perdition." She was given the special mission to spread devotion to His Sacred Heart throughout the Church. Jesus gave St. Margaret Mary many promises associated with this devotion, and requested that a feast day in honor of His Sacred Heart be instituted on the Friday after the Octave of Corpus Christi. In 1856, the Feast of the Sacred Heart was spread to the Universal Church, and in 1899 Pope Leo XIII solemnly consecrated all mankind to the Sacred Heart of Jesus, calling it "the great act" of his pontificate.
Find a Devotional or Sacramental
Daily Prayers
Prayer for the Dead
In your hands, O Lord, we humbly entrust our brothers and sisters.
In this life you embraced them with your tender love;
deliver them now from every evil and bid them eternal rest.
The old order has passed away: welcome them into paradise,
where there will be no sorrow, no weeping or pain,
but fullness of peace and joy with your Son and the Holy
Spirit forever and ever. Amen.
Prayer of Spiritual Communion
My Jesus, I believe that You are present in the most Blessed Sacrament. I love You above all things and I desire to receive You into my soul. Since I cannot now receive You sacramentally, come at least spiritually into my heart. I embrace You as if You were already there, and unite myself wholly to You. Never permit me to be separated from You. Amen.
Prayer for the Holy Father
Almighty and everlasting God, have mercy upon Thy servant, Pope Francis, our Supreme Pontiff, and direct him, according to Thy loving kindness, in the way of eternal salvation; that, of Thy gift, he may ever desire that which is pleasing unto Thee and may accomplish it with all his might. Through Christ Our Lord. Amen. Our Father. Hail Mary.