"Christ is my Spouse. He chose me first and His I will be. He made my soul beautiful with the jewels of grace and virtue. I belong to Him whom the angels serve." St. Agnes
Today's

Meditation

"Oh, how painful it is to Me that souls so seldom unite themselves to Me in Holy Communion. I wait for souls, and they are indifferent toward Me. I love them tenderly and sincerely, and they distrust Me. I want to lavish My graces on them, and they do not want to accept them. They treat Me as a dead object, whereas My Heart is full of love and mercy. In order that you may know at least some of My pain, imagine the most tender of mothers who has great love for her children, while those children spurn her love. Consider her pain. No one is in a position to console her. This is but a pale image and likeness of My love."
—Jesus to St. Faustina Kowalska, p. 1447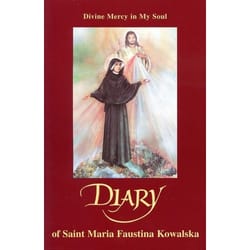 Daily

Verse
"But without faith it is impossible to please him, for anyone who approaches God must believe that he exists and that he rewards those who seek him." Hebrews 11:6
Nativity of John the Baptist
Saint of the Day
A family relation of Jesus, St. John the Baptist is called "the Forerunner" because he was sent by God to "prepare the way of the Lord" ahead of Jesus' public ministry. The birth of St. John the Baptist to his elderly and previously barren parents, Zechariah and Elizabeth, is recorded in St. Luke's Gospel. His birth was announced to his father Zechariah by the Archangel Gabriel, who also brought the news of Christ's birth to the Blessed Virgin Mary. John the Baptist's nativity is one of only three birthdays celebrated by the Church, along with the nativities of Jesus and Mary. Though not an official dogma, according to ancient tradition St. John the Baptist was freed from original sin at the moment his mother heard the greeting of the Blessed Virgin at the Visitation, causing John to leap in his mother's womb through the action of the Holy Spirit. So, like Jesus and Mary, St. John would have been born without sin, and therefore his birthday is also worthy of special honor. Because Christ praised John the Baptist so highly by saying "Truly I tell you, among those born of women no one has arisen greater than John the Baptist," he was one of the most highly venerated saints in the ancient and medieval Church. He has two feasts: his nativity on June 24th and his passion on August 29th.
Find a Devotional for this Saint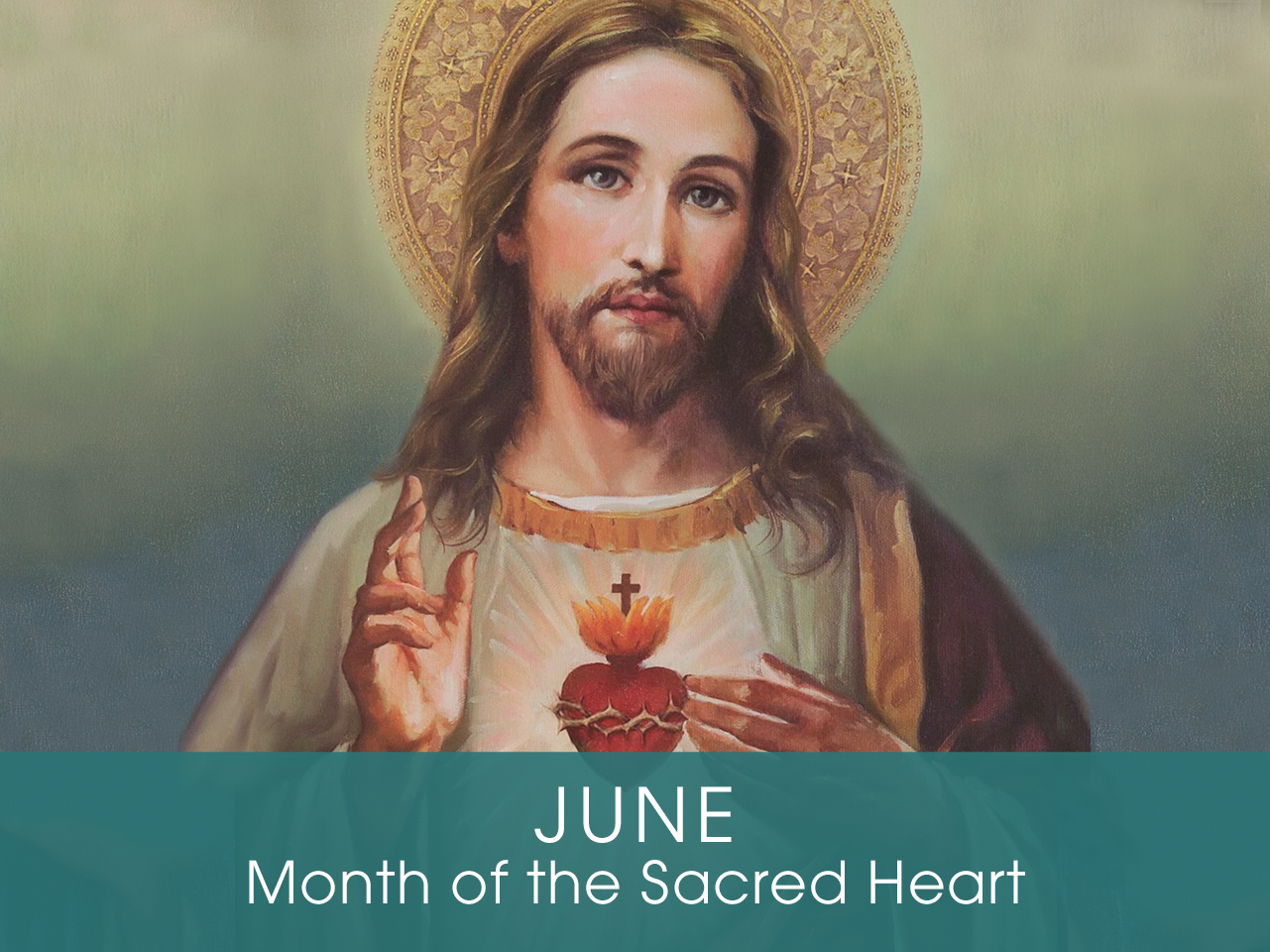 Month of the

Sacred Heart of Jesus
Devotion of the Month
Devotion to the Sacred Heart of Jesus is one of the most popular Catholic devotions. Although it was beloved in previous centuries, Jesus appeared to St. Margaret Mary Alacoque in 1673, showing her a vision of the now-famous image of His Sacred Heart, surrounded by flames. He said to her: "My Heart is so full of love for men that It can no longer contain the flames of Its burning love. I must discover to men the treasures of My Heart and save them from perdition." She was given the special mission to spread devotion to His Sacred Heart throughout the Church. Jesus gave St. Margaret Mary many promises associated with this devotion, and requested that a feast day in honor of His Sacred Heart be instituted on the Friday after the Octave of Corpus Christi. In 1856, the Feast of the Sacred Heart was spread to the Universal Church, and in 1899 Pope Leo XIII solemnly consecrated all mankind to the Sacred Heart of Jesus, calling it "the great act" of his pontificate.
Find a Devotional or Sacramental
Daily Prayers
Prayer for the Dead
In your hands, O Lord, we humbly entrust our brothers and sisters.
In this life you embraced them with your tender love;
deliver them now from every evil and bid them eternal rest.
The old order has passed away: welcome them into paradise,
where there will be no sorrow, no weeping or pain,
but fullness of peace and joy with your Son and the Holy
Spirit forever and ever. Amen.
Prayer of Spiritual Communion
My Jesus, I believe that You are present in the most Blessed Sacrament. I love You above all things and I desire to receive You into my soul. Since I cannot now receive You sacramentally, come at least spiritually into my heart. I embrace You as if You were already there, and unite myself wholly to You. Never permit me to be separated from You. Amen.
Prayer for the Holy Father
Almighty and everlasting God, have mercy upon Thy servant, Pope Francis, our Supreme Pontiff, and direct him, according to Thy loving kindness, in the way of eternal salvation; that, of Thy gift, he may ever desire that which is pleasing unto Thee and may accomplish it with all his might. Through Christ Our Lord. Amen. Our Father. Hail Mary.