"The ordinary acts we practice every day at home are of more importance to the soul than their simplicity might suggest." St. Thomas More
Today's

Meditation

"God wishes us to be meek even toward ourselves. When a person commits a fault, God certainly wishes him to humble himself, to be sorry for his sin, and to purpose never to fall into it again; but he does not wish him to be indignant with himself, and give way to trouble and agitation of mind; for, while the soul is agitated, a man is incapable of doing good."
—St. Alphonsus De Liguori, p. 259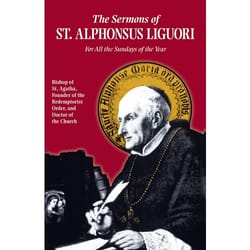 Daily

Verse
"Praise the Lord! Sing to the Lord a new song, his praise in the assembly of the faithful! Let Israel be glad in his Maker, let the sons of Zion rejoice in their King! Let them praise his name with dancing, making melody to him with timbrel and lyre! For the Lord takes pleasure in his people; he adorns the humble with victory." Psalm 149: 1-4
St. Dominic Henares
Saint of the Day
St. Dominic Henares (1764-1838) was born to a poor family in Spain. He joined the Dominican Order and was ordained a priest in 1790. Ten years later he was sent as a missionary to the Far East. He went from Mexico to the Philippines, and finally to North Vietnam. He became Bishop of Phunhay, Vietnam, in 1803. In 1831 the Vietnamese emperor officially prohibited Catholicism and severely persecuted the Church. Whole villages were sent into exile; priests were arrested and subjected to the most terrible tortures before they were killed. Those who helped capture them were richly rewarded. Bishop Henares was arrested and beheaded in Nam Dinh on June 25, 1838; the soldiers and villagers who participated in his arrest received generous compensation. St. Dominic Henares is one of an estimated 130,000 to 300,000 Catholics martyred for the faith in Vietnam between the 15th and 20th centuries. They were canonized together by Pope St. John Paul II in 1988. St. Dominic Henares' feast day is June 25, and the collective memorial for 117 of the Vietnamese Martyrs is November 24.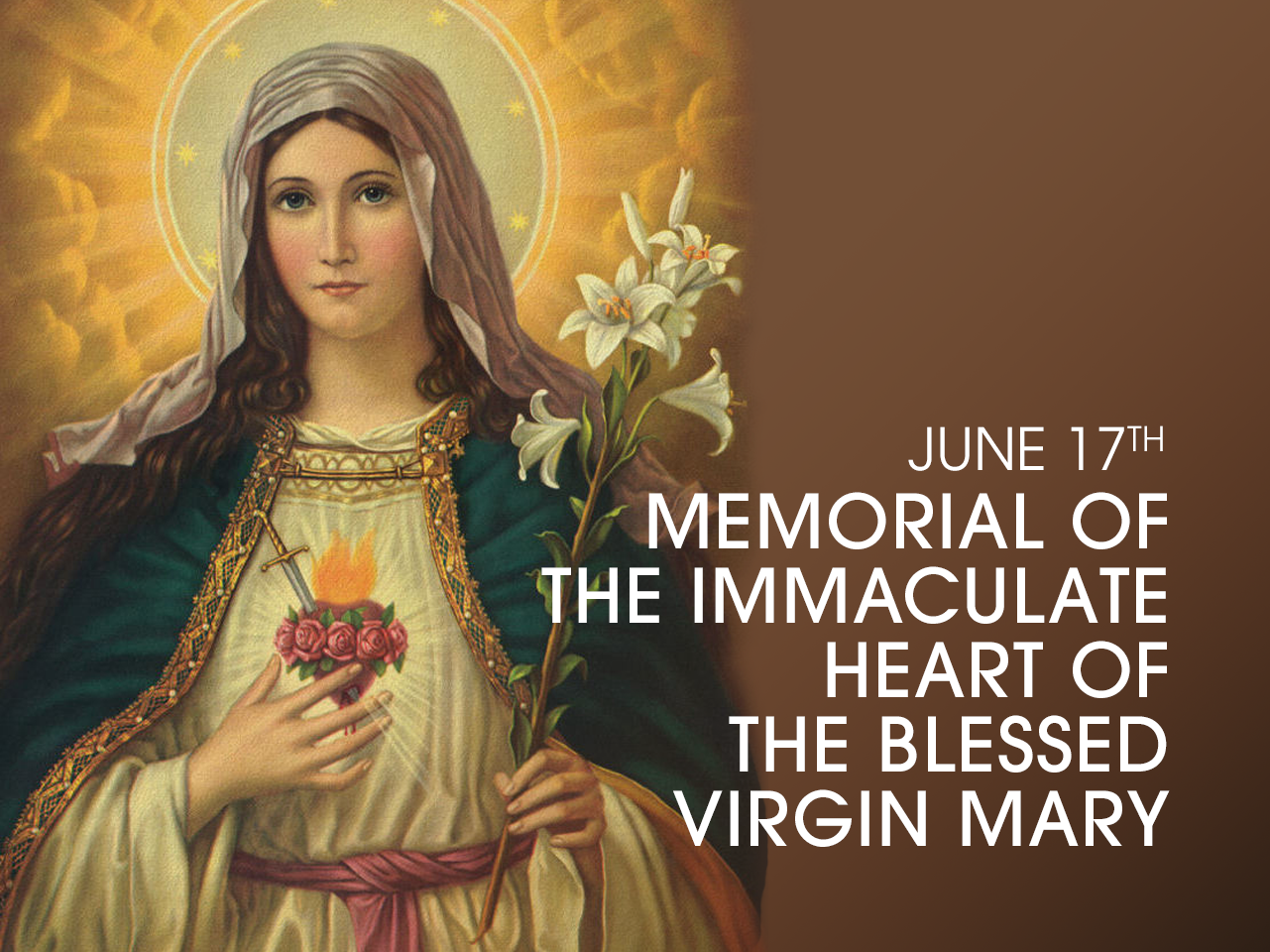 Immaculate Heart of Mary
Feast Day
The feast of the Immaculate Heart of Mary takes place on the day following the Solemnity of the Most Sacred Heart of Jesus. This devotion honors Mary's perfect purity of heart in virtue of her Immaculate Conception, and the perfect union of her heart—on fire with love for God and her spiritual children—with the heart of her Son, Jesus. In two passages in the Gospel of Luke we have reference to Mary treasuring and pondering in her heart the sacred events of Jesus' life, which became the foundation of the pious devotion to the Heart of Mary in the Church. In 1944, after consecrating the world to the Immaculate Heart of Mary, Pope Pius XII extended this feast to the universal Church.
See More About Today's Feast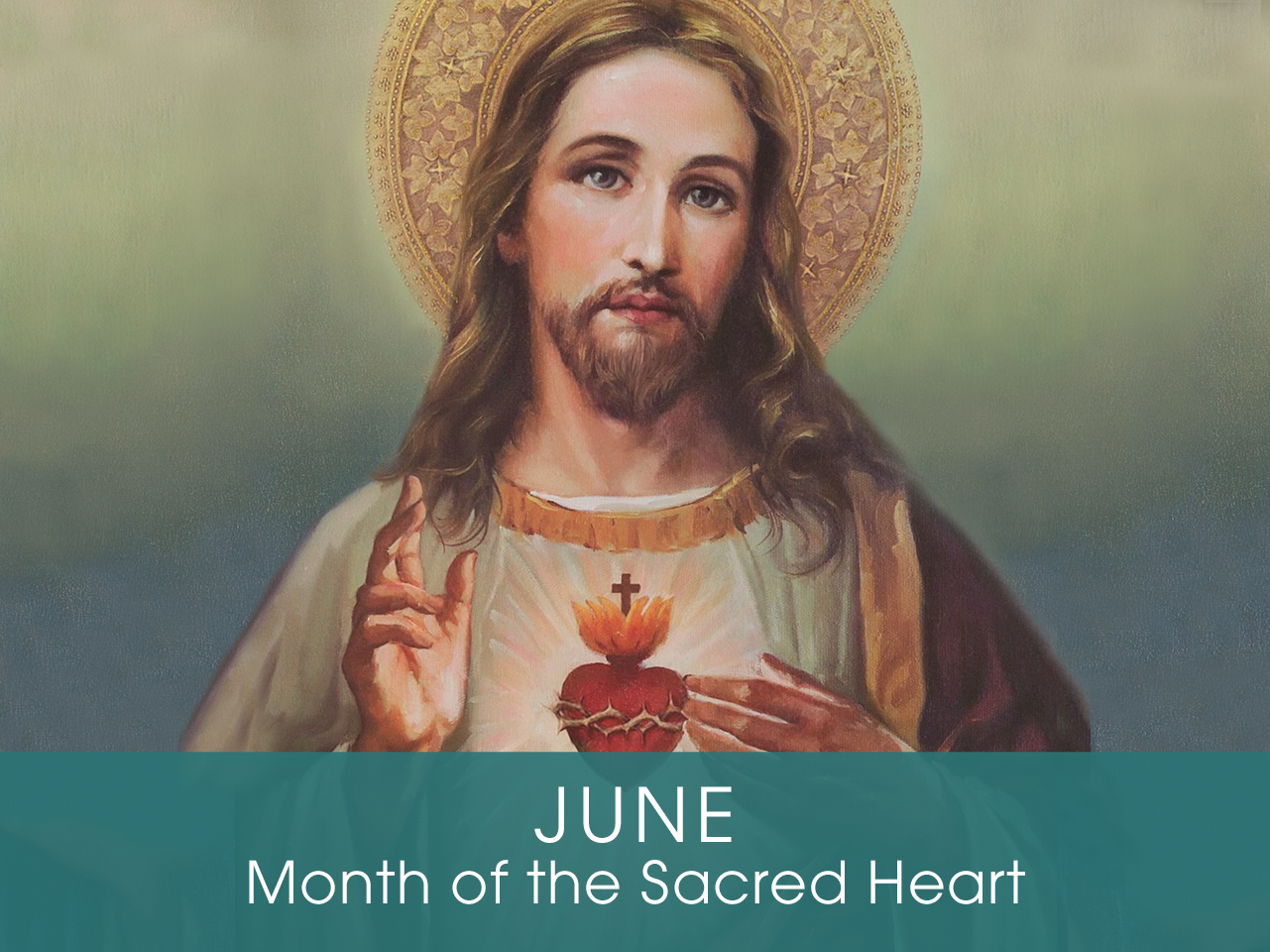 Month of the

Sacred Heart of Jesus
Devotion of the Month
Devotion to the Sacred Heart of Jesus is one of the most popular Catholic devotions. Although it was beloved in previous centuries, Jesus appeared to St. Margaret Mary Alacoque in 1673, showing her a vision of the now-famous image of His Sacred Heart, surrounded by flames. He said to her: "My Heart is so full of love for men that It can no longer contain the flames of Its burning love. I must discover to men the treasures of My Heart and save them from perdition." She was given the special mission to spread devotion to His Sacred Heart throughout the Church. Jesus gave St. Margaret Mary many promises associated with this devotion, and requested that a feast day in honor of His Sacred Heart be instituted on the Friday after the Octave of Corpus Christi. In 1856, the Feast of the Sacred Heart was spread to the Universal Church, and in 1899 Pope Leo XIII solemnly consecrated all mankind to the Sacred Heart of Jesus, calling it "the great act" of his pontificate.
Find a Devotional or Sacramental
Daily Prayers
Prayer for the Dead
In your hands, O Lord, we humbly entrust our brothers and sisters.
In this life you embraced them with your tender love;
deliver them now from every evil and bid them eternal rest.
The old order has passed away: welcome them into paradise,
where there will be no sorrow, no weeping or pain,
but fullness of peace and joy with your Son and the Holy
Spirit forever and ever. Amen.
Prayer of Spiritual Communion
My Jesus, I believe that You are present in the most Blessed Sacrament. I love You above all things and I desire to receive You into my soul. Since I cannot now receive You sacramentally, come at least spiritually into my heart. I embrace You as if You were already there, and unite myself wholly to You. Never permit me to be separated from You. Amen.
Prayer for the Holy Father
Almighty and everlasting God, have mercy upon Thy servant, Pope Francis, our Supreme Pontiff, and direct him, according to Thy loving kindness, in the way of eternal salvation; that, of Thy gift, he may ever desire that which is pleasing unto Thee and may accomplish it with all his might. Through Christ Our Lord. Amen. Our Father. Hail Mary.