"The poor have much to teach you. You have much to learn from them." St. Vincent de Paul
Today's

Meditation

"Consider that the love of divine charity is so closely joined in the soul with perfect patience, that neither can leave the soul without the other. For this reason (if the soul elect to love Me) she should elect to endure pains for Me in whatever mode or circumstance I may send them to her. Patience cannot be proved in any other way than by suffering, and patience is united with love as has been said. Therefore bear yourselves with manly courage, for, unless you do so, you will not prove yourselves to be spouses of My Truth, and faithful children, nor of the company of those who relish the taste of My honor, and the salvation of souls."
—St. Catherine Of Siena, p. 10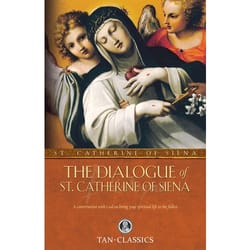 Daily

Verse
"O Lord, thou wilt ordain peace for us, thou hast wrought for us all our works." Isaiah 26:12
St. Laszlo
Saint of the Day
St. Laszlo (c. 1040-1095), also known as St. Ladislaus I of Hungary, was born to a royal family in Krakow, Poland. His father became King Bela of Hungary, and his mother was the daughter of the King of Poland. He was raised as a Christian, spending his childhood in the court of the Polish king. After the death of his father and brother, he became the King of Hungary in 1077 and also later the King of Croatia in 1091. He was a beloved king, highly regarded as a moral and pious man and a great leader. He is remembered for his accomplishments in bringing peace and stability to his country following the strife of civil war, for his success in defending the kingdom of Hungary against the invading Cumans, and for politically and financially supporting the spread of Christianity in his kingdom. According to legend, while in battle he witnessed a Cuman warrior abducting a Hungarian girl. He pursued the enemy, defeated him, and liberated the girl. Because of his skills in military and diplomacy, as well as his religious devotion and chivalry, St. Laszlo was chosen to lead the first Crusade to the Holy Land, but died before the mission commenced. He was canonized by Pope Celestine III. His feast day is June 27.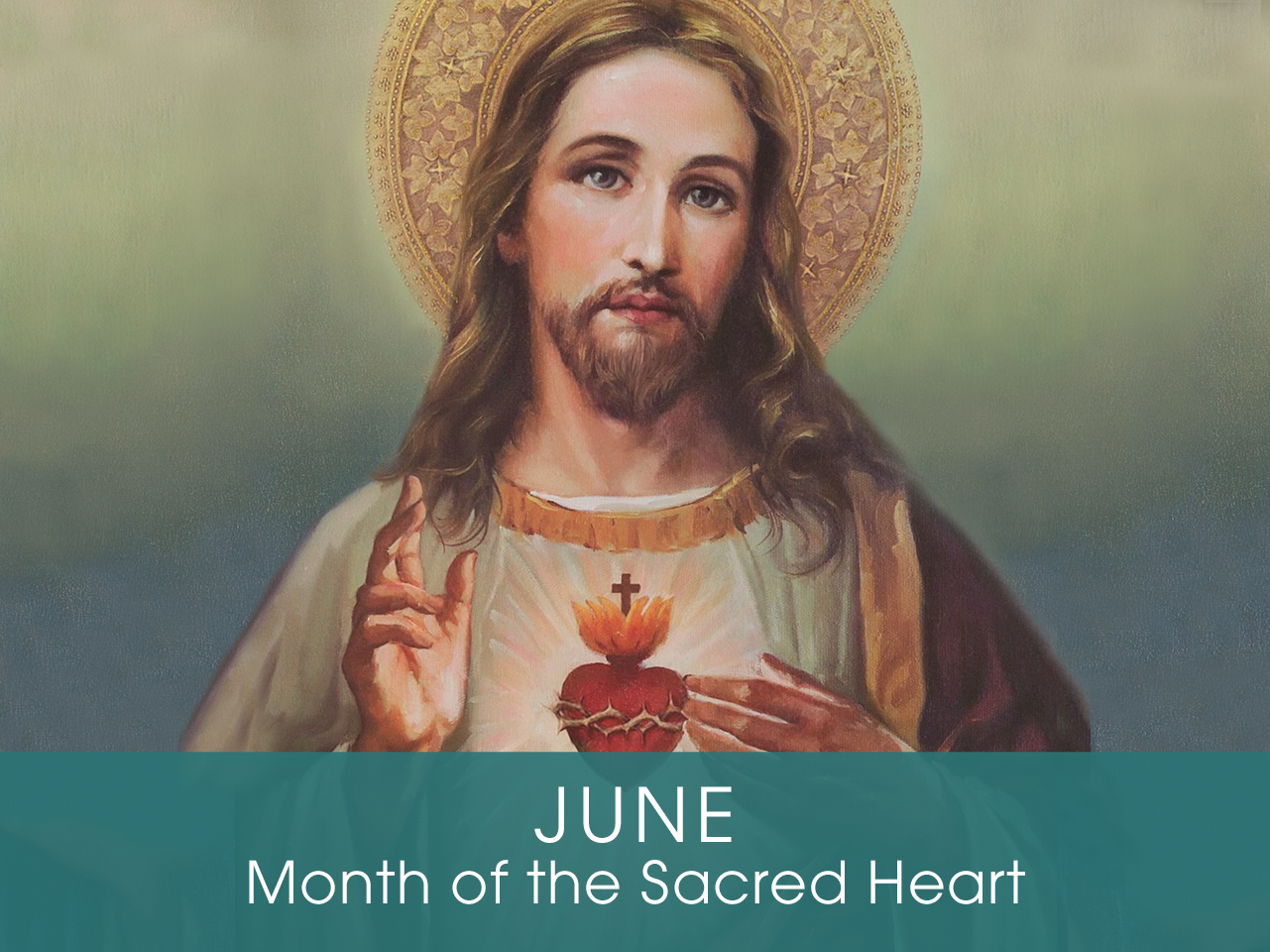 Month of

the Sacred Heart of Jesus
Devotion of the Month
Devotion to the Sacred Heart of Jesus is one of the most popular Catholic devotions. Although it was beloved in previous centuries, Jesus appeared to St. Margaret Mary Alacoque in 1673, showing her a vision of the now-famous image of His Sacred Heart, surrounded by flames. He said to her: "My Heart is so full of love for men that It can no longer contain the flames of Its burning love. I must discover to men the treasures of My Heart and save them from perdition." She was given the special mission to spread devotion to His Sacred Heart throughout the Church. Jesus gave St. Margaret Mary many promises associated with this devotion, and requested that a feast day in honor of His Sacred Heart be instituted on the Friday after the Octave of Corpus Christi. In 1856, the Feast of the Sacred Heart was spread to the Universal Church, and in 1899 Pope Leo XIII solemnly consecrated all mankind to the Sacred Heart of Jesus, calling it "the great act" of his pontificate.
Find a Devotional or Sacramental
Daily Prayers
Prayer for the Dead
In your hands, O Lord, we humbly entrust our brothers and sisters.
In this life you embraced them with your tender love;
deliver them now from every evil and bid them eternal rest.
The old order has passed away: welcome them into paradise,
where there will be no sorrow, no weeping or pain,
but fullness of peace and joy with your Son and the Holy
Spirit forever and ever. Amen.
Prayer of Spiritual Communion
My Jesus, I believe that You are present in the most Blessed Sacrament. I love You above all things and I desire to receive You into my soul. Since I cannot now receive You sacramentally, come at least spiritually into my heart. I embrace You as if You were already there, and unite myself wholly to You. Never permit me to be separated from You. Amen.
Prayer for the Holy Father
Almighty and everlasting God, have mercy upon Thy servant, Pope Francis, our Supreme Pontiff, and direct him, according to Thy loving kindness, in the way of eternal salvation; that, of Thy gift, he may ever desire that which is pleasing unto Thee and may accomplish it with all his might. Through Christ Our Lord. Amen. Our Father. Hail Mary.