"Act as if everyday were the last of your life, and each action the last you perform." St. Alphonsus Liguori
Today's

Meditation

"And so, in the redemptive economy of grace, brought about through the action of the Holy Spirit, there is a unique correspondence between the moment of the Incarnation of the Word and the moment of the birth of the Church. The person who links these two moments is Mary: Mary at Nazareth and Mary in the Upper Room at Jerusalem. In both cases her discreet yet essential presence indicates the path of 'birth from the Holy Spirit'. Thus she who is present in the mystery of Christ as Mother becomes—by the will of the Son and the power of the Holy Spirit—present in the mystery of the Church. In the Church too she continues to be a maternal presence, as is shown by the words spoken from the Cross: 'Woman, behold your son!'; 'Behold your mother.'"
—Pope St. John Paul II, p. 94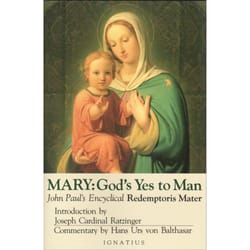 Daily

Verse
"For thus says the high and lofty One who inhabits eternity, whose name is Holy: "I dwell in the high and holy place, and also with him who is of a contrite and humble spirit, to revive the spirit of the humble, and to revive the heart of the contrite."" Isaiah 57:15
St Irenaeus of Lyons
Saint of the Day
St. Irenaeus of Lyons (c. 125 – 203 A.D.) was born in Asia Minor at a time when the direct memory of the Apostles was still alive. He was well educated in Sacred Scripture, theology, philosophy, and literature. He became an astute disciple of St. Polycarp, who himself was a disciple of St. John the Evangelist, one of the Twelve Apostles who belonged to Jesus' inner circle. St. Irenaeus is therefore an early witness of the authentic teaching of the Apostles preserved and handed down in both the written and oral tradition. St. Irenaeus was ordained a priest and became bishop of Lyons in modern-day France. He was one of the Church's first great theologians and apologists, writing his famous and important work 'Against Heresies' to combat the heresy of Gnosticism which greatly threatened the early Church. He is also an early witness of the primacy of Peter over the other Apostles, and thus the authority of the Roman See over the whole Church. St. Irenaeus is one of the most important early Church Fathers and is a Doctor of the Church. His feast day is June 28.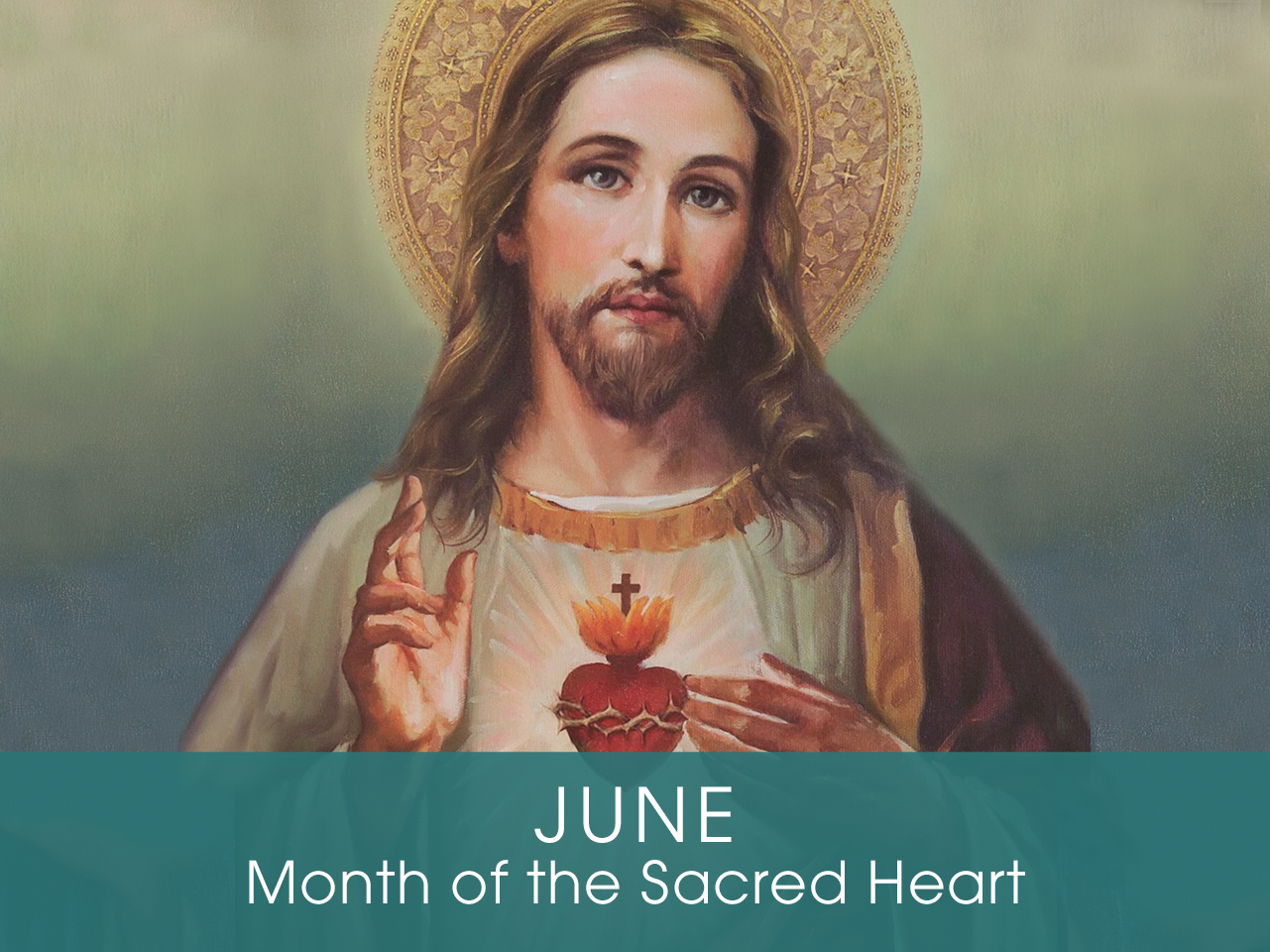 Month of the

Sacred Heart of Jesus
Devotion of the Month
Devotion to the Sacred Heart of Jesus is one of the most popular Catholic devotions. Although it was beloved in previous centuries, Jesus appeared to St. Margaret Mary Alacoque in 1673, showing her a vision of the now-famous image of His Sacred Heart, surrounded by flames. He said to her: "My Heart is so full of love for men that It can no longer contain the flames of Its burning love. I must discover to men the treasures of My Heart and save them from perdition." She was given the special mission to spread devotion to His Sacred Heart throughout the Church. Jesus gave St. Margaret Mary many promises associated with this devotion, and requested that a feast day in honor of His Sacred Heart be instituted on the Friday after the Octave of Corpus Christi. In 1856, the Feast of the Sacred Heart was spread to the Universal Church, and in 1899 Pope Leo XIII solemnly consecrated all mankind to the Sacred Heart of Jesus, calling it "the great act" of his pontificate.
Find a Devotional or Sacramental
Daily Prayers
Prayer for the Dead
In your hands, O Lord, we humbly entrust our brothers and sisters.
In this life you embraced them with your tender love;
deliver them now from every evil and bid them eternal rest.
The old order has passed away: welcome them into paradise,
where there will be no sorrow, no weeping or pain,
but fullness of peace and joy with your Son and the Holy
Spirit forever and ever. Amen.
Prayer of Spiritual Communion
My Jesus, I believe that You are present in the most Blessed Sacrament. I love You above all things and I desire to receive You into my soul. Since I cannot now receive You sacramentally, come at least spiritually into my heart. I embrace You as if You were already there, and unite myself wholly to You. Never permit me to be separated from You. Amen.
Prayer for the Holy Father
Almighty and everlasting God, have mercy upon Thy servant, Pope Francis, our Supreme Pontiff, and direct him, according to Thy loving kindness, in the way of eternal salvation; that, of Thy gift, he may ever desire that which is pleasing unto Thee and may accomplish it with all his might. Through Christ Our Lord. Amen. Our Father. Hail Mary.