"Whatever you do, think not of yourself, but of God." St. Vincent Ferrer
Today's

Meditation

"People often think of Christian morality as a kind of bargain in which God says, 'If you keep a lot of rules I'll reward you, and if you don't I'll do the other thing.' I do not think that is the best way of looking at it. I would much rather say that every time you make a choice you are turning the central part of you, the part of you that chooses, into something a little different from what it was before. And taking your life as a whole, with all your innumerable choices, all your life long you are slowly turning this central thing either into a heavenly creature or into a hellish creature: either into a creature that is in harmony with God, and with other creatures, and with itself, or else into one that is in a state of war and hatred with God, and with its fellow-creatures, and with itself. To be the one kind of creature is heaven: that is, it is joy and peace and knowledge and power. To be the other means madness, horror, idiocy, rage, impotence, and eternal loneliness. Each of us at this moment is progressing to the one state or the other."
—C. S. Lewis, p. 92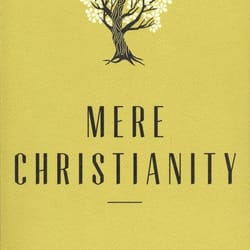 Daily

Verse
"In times past, God spoke in partial and various ways to our ancestors through the prophets; in these last days, he spoke to us through a son, whom he made heir of all things and through whom he created the universe, who is the refulgence of his glory, the very imprint of his being, and who sustains all things by his mighty word. When he had accomplished purification from sins, he took his seat at the right hand of the Majesty on high." Hebrews 1:1-3
Sts. Peter and Paul
Saint of the Day
St. Peter and St. Paul (1st c.) were the foremost Apostles of Jesus Christ; St. Peter was the leader of the Twelve, while St. Paul followed Christ after His ascension into heaven. Together the two saints are the founders of the Church in Rome through their apostolic preaching, ministry, and martyrdom in that city. They are the solid rock on which the foundation of the Catholic Church is built, and they will forever remain her protectors and guides. To them Rome owes her true greatness, for it was under God's providential guidance that they transformed the capital of the Roman Empire into the heart of the Church, with the mission to radiate the Gospel of Our Lord Jesus Christ throughout the world. Both saints were martyred in close proximity to one another; Peter first, then Paul, though some traditions claim they were killed on the same day. St. Peter was crucified upside down and buried on the hill of the Vatican where St. Peter's Basilica now stands. St. Paul was beheaded on the via Ostia and buried where the Basilica of St. Paul Outside the Walls now stands. St. Peter and St. Paul are the patron saints of Rome and they share a feast day on June 29, a tradition going back to the earliest centuries of the Church. See more about St. Peter. See more about St. Paul.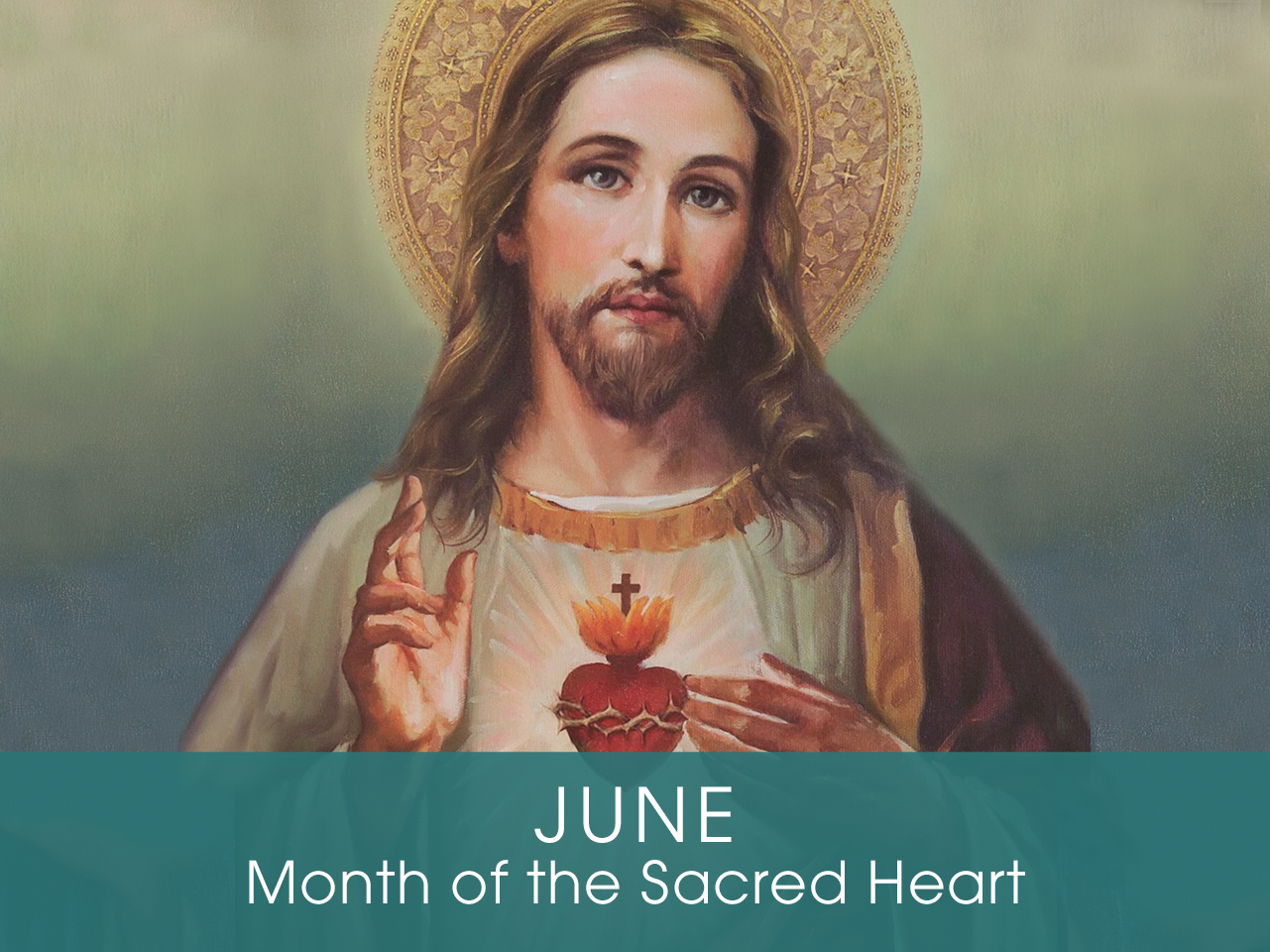 Month of the

Sacred Heart of Jesus
Devotion of the Month
Devotion to the Sacred Heart of Jesus is one of the most popular Catholic devotions. Although it was beloved in previous centuries, Jesus appeared to St. Margaret Mary Alacoque in 1673, showing her a vision of the now-famous image of His Sacred Heart, surrounded by flames. He said to her: "My Heart is so full of love for men that It can no longer contain the flames of Its burning love. I must discover to men the treasures of My Heart and save them from perdition." She was given the special mission to spread devotion to His Sacred Heart throughout the Church. Jesus gave St. Margaret Mary many promises associated with this devotion, and requested that a feast day in honor of His Sacred Heart be instituted on the Friday after the Octave of Corpus Christi. In 1856, the Feast of the Sacred Heart was spread to the Universal Church, and in 1899 Pope Leo XIII solemnly consecrated all mankind to the Sacred Heart of Jesus, calling it "the great act" of his pontificate.
Find a Devotional or Sacramental
Daily Prayers
Prayer for the Dead
In your hands, O Lord, we humbly entrust our brothers and sisters.
In this life you embraced them with your tender love;
deliver them now from every evil and bid them eternal rest.
The old order has passed away: welcome them into paradise,
where there will be no sorrow, no weeping or pain,
but fullness of peace and joy with your Son and the Holy
Spirit forever and ever. Amen.
Prayer of Spiritual Communion
My Jesus, I believe that You are present in the most Blessed Sacrament. I love You above all things and I desire to receive You into my soul. Since I cannot now receive You sacramentally, come at least spiritually into my heart. I embrace You as if You were already there, and unite myself wholly to You. Never permit me to be separated from You. Amen.
Prayer for the Holy Father
Almighty and everlasting God, have mercy upon Thy servant, Pope Francis, our Supreme Pontiff, and direct him, according to Thy loving kindness, in the way of eternal salvation; that, of Thy gift, he may ever desire that which is pleasing unto Thee and may accomplish it with all his might. Through Christ Our Lord. Amen. Our Father. Hail Mary.