"Let the Word of God come; let it enter the church; let it become a consuming fire, that it may burn the hay and stubble, and consume whatever is worldly; there is heavy lead of iniquity in many; let it be molten by divine fire; let the gold and silver vessels be made better, in order that understanding and speech, refined by the heat of suffering, may begin to be more precious." St. Ambrose
Today's

Meditation

"Joseph's virtue was sublime and exceptional; therefore it was subjected to a great and singular trial. But, as he heroically surmounted this trial, so God was pleased, not only to console him, but to exalt him to a dignity of extraordinary glory. … Jesus, the Son of God … willed to recognize this virgin spouse as His father in affection, adoption, government, and education, and to be constantly obedient and subject to him. The Holy Ghost, who had operated the incarnation of the Son of God in the womb of Mary, willed that to Joseph this His spouse should be entirely confided. He was to be the zealous guardian of her virginity, her guide, her aid, her support, and her inseparable companion through all the vicissitudes of life. And where, apart from the Divine Maternity, can so great a dignity be found upon earth as that which was conferred on Joseph by the Three Divine Persons of the Most Holy Trinity?"
—Edward Healy Thompson, p. 197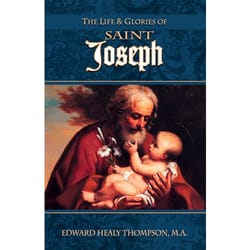 Daily

Verse
"Not everyone who says to me, 'Lord, Lord,' will enter the kingdom of heaven, but only the one who does the will of my Father in heaven." Matthew 7:21
Blessed Gennaro Sarnelli
Saint of the Day
Bl. Gennaro Sarnelli (1702 – 1744) was born to a noble family in Naples, Italy. He was very well educated, and completed his doctorate in civil and canon law at the age of 20. He gave much of his time to caring for the incurably sick, through which he discerned a call to the priesthood. He was ordained in 1732. He became good friends with St. Alphonsus Liguori, founder of the Redemptorists. Shortly afterward, Blessed Gennaro became a Redemptorist priest. Gennaro's special work was preaching to those who were the most spiritually deprived, while also caring for the temporal needs of impoverished children. He was a great defender of the dignity of women, and worked intensely to free women and girls from forced prostitution. Blessed Gennaro was also a talented writer, penning over 30 books ranging in subjects such as theology, law, prayer, spiritual direction, and contemporary moral issues. He worked so hard that his health suffered, and he died when he was only 42 years old. He was beatified by Pope St. John Paul II in 1996. His feast day is June 30.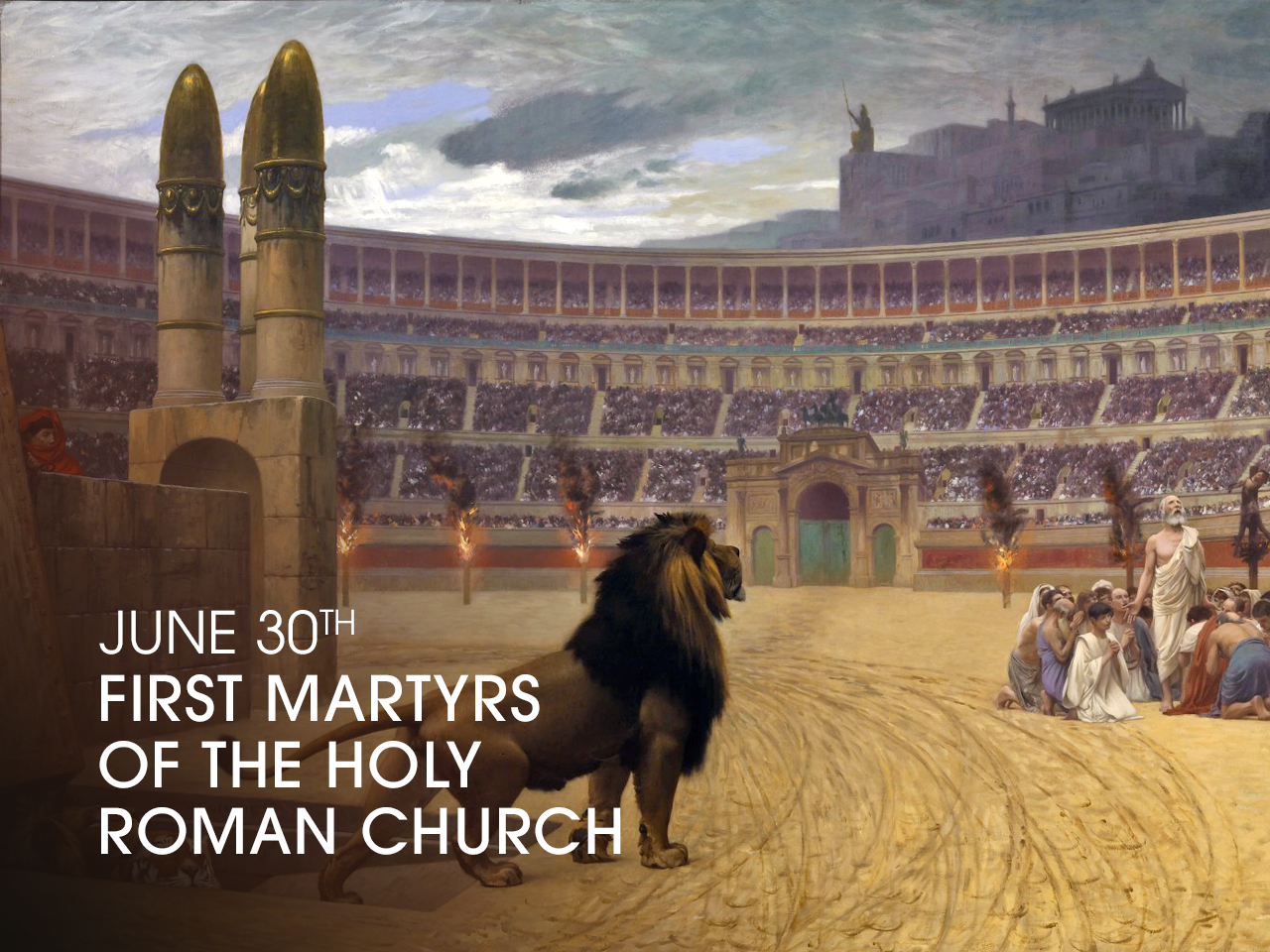 First Martyrs of Roman Church
Feast Day
A great number of Christians perished at the hands of the Roman Emperor Nero during the terrible persecution that lasted from 64-68 A.D. This was the first of many major persecutions of the newly founded Church at Rome. The holy men and women who first died for the Gospel of Jesus Christ are also called the "Protomartyrs of Rome." Some were burned as living torches in the Emperor's gardens; some were crucified; others were fed to wild animals. Many died even before Sts. Peter and Paul, and therefore it is said of them that they are the "Disciples of the Apostles … whom the Holy Roman Church sent to their Lord before the Apostles' death." God used the sacrifice of these holy men and women, who suffered like their savior Jesus Christ, to lay the indestructible foundation of His Church. Their bold witness for the Christian faith as they endured a brutal death won many converts and caused the Church to grow and spread throughout the world. The feast day of the First Martyrs of the Holy Roman Church is June 30th.
See More About Today's Feast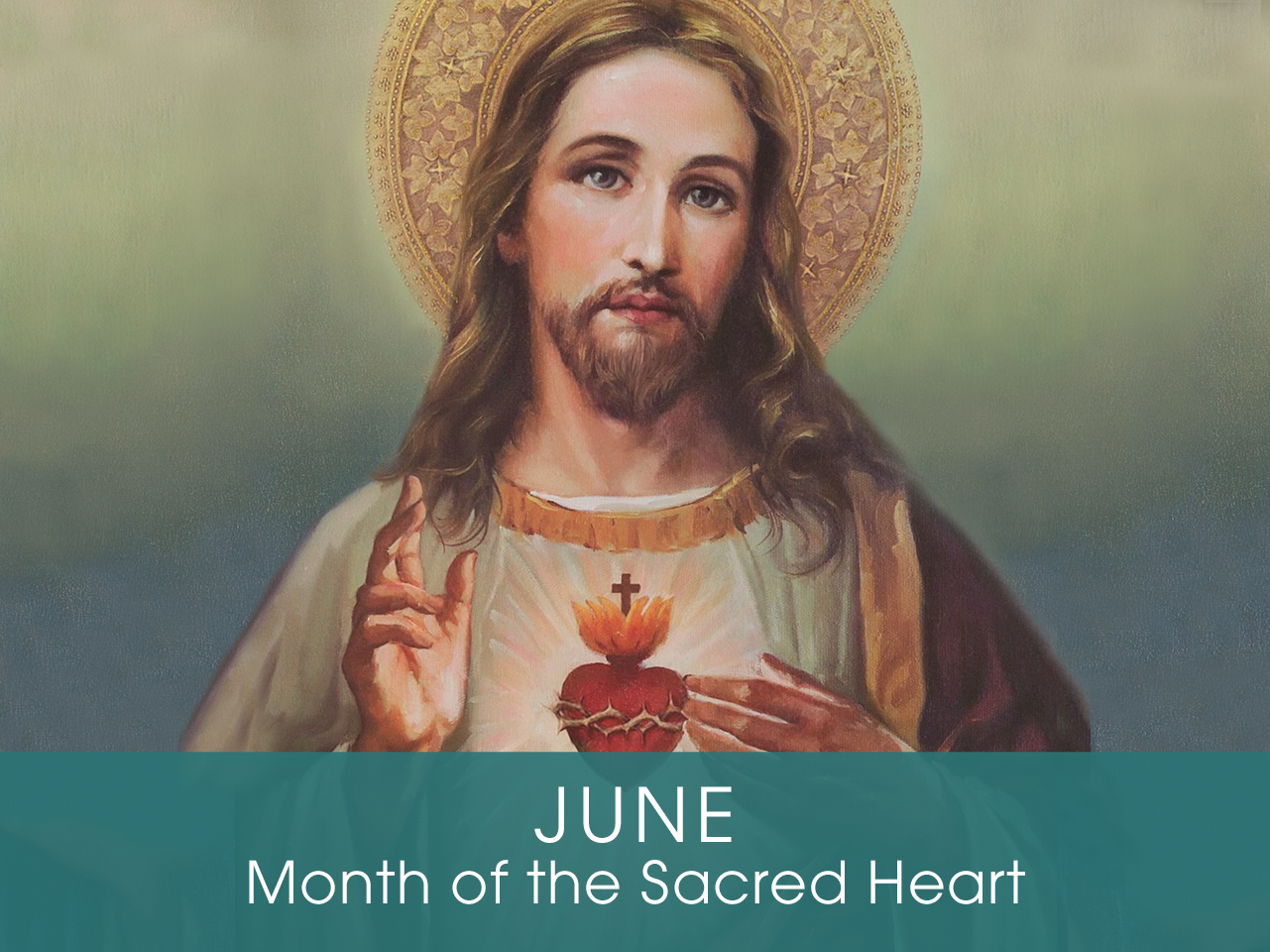 Month of the

Sacred Heart of Jesus
Devotion of the Month
Devotion to the Sacred Heart of Jesus is one of the most popular Catholic devotions. Although it was beloved in previous centuries, Jesus appeared to St. Margaret Mary Alacoque in 1673, showing her a vision of the now-famous image of His Sacred Heart, surrounded by flames. He said to her: "My Heart is so full of love for men that It can no longer contain the flames of Its burning love. I must discover to men the treasures of My Heart and save them from perdition." She was given the special mission to spread devotion to His Sacred Heart throughout the Church. Jesus gave St. Margaret Mary many promises associated with this devotion, and requested that a feast day in honor of His Sacred Heart be instituted on the Friday after the Octave of Corpus Christi. In 1856, the Feast of the Sacred Heart was spread to the Universal Church, and in 1899 Pope Leo XIII solemnly consecrated all mankind to the Sacred Heart of Jesus, calling it "the great act" of his pontificate.
Find a Devotional or Sacramental
Daily Prayers
Prayer for the Dead
In your hands, O Lord, we humbly entrust our brothers and sisters.
In this life you embraced them with your tender love;
deliver them now from every evil and bid them eternal rest.
The old order has passed away: welcome them into paradise,
where there will be no sorrow, no weeping or pain,
but fullness of peace and joy with your Son and the Holy
Spirit forever and ever. Amen.
Prayer of Spiritual Communion
My Jesus, I believe that You are present in the most Blessed Sacrament. I love You above all things and I desire to receive You into my soul. Since I cannot now receive You sacramentally, come at least spiritually into my heart. I embrace You as if You were already there, and unite myself wholly to You. Never permit me to be separated from You. Amen.
Prayer for the Holy Father
Almighty and everlasting God, have mercy upon Thy servant, Pope Francis, our Supreme Pontiff, and direct him, according to Thy loving kindness, in the way of eternal salvation; that, of Thy gift, he may ever desire that which is pleasing unto Thee and may accomplish it with all his might. Through Christ Our Lord. Amen. Our Father. Hail Mary.