"Faith is to believe what you do not see; the reward of this faith is to see what you believe." St. Augustine
Today's

Meditation

"The Eucharist is the memorial of Christ's Passover, that is, of the work of salvation accomplished by the life, death, and resurrection of Christ, a work made present by the liturgical action. It is Christ himself, the eternal high priest of the New Covenant who, acting through the ministry of the priests, offers the Eucharistic sacrifice. And it is the same Christ, really present under the species of bread and wine, who is the offering of the Eucharistic sacrifice."
—Catechism of the Catholic Church, 1409-1410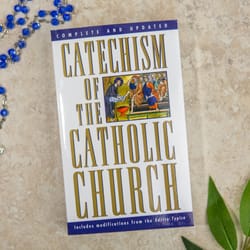 Daily

Verse
"Do you not know that your body is a temple of the holy Spirit within you, whom you have from God, and that you are not your own? For you have been purchased at a price. Therefore, glorify God in your body." 1 Corinthians 6:19-20
St. Bernardino Realino
Saint of the Day
St. Bernardino Realino (1530–1616) was born in Italy to a noble family. He grew into an accomplished "Renaissance Man" of his day; he studied law and medicine, had a successful career as an attorney and judge, and served as the mayor of three cities. At the age of 34 he completed an eight-day retreat with Jesuit priests, and during this time he discerned a call to the religious life. He entered the Jesuit order and was ordained a priest in 1567. As a priest he preached, taught, and visited the sick and poor in the areas of Naples and Lecce. He was much loved and venerated by the people he ministered to, especially because of the miracles he performed. It was commonly believed among the people that he was a living saint. Even public scandal and civil strife were calmed due to his holy influence. While he was on his death bed, the city leaders of Lecce came to request of him that he become the official patron saint of their city once he entered heaven. After St. Bernardino's death, vials of his blood were kept for veneration, which were observed to liquefy and exhibit unusual phenomena for more than a century. St. Bernardino Realino's feast day is July 2nd.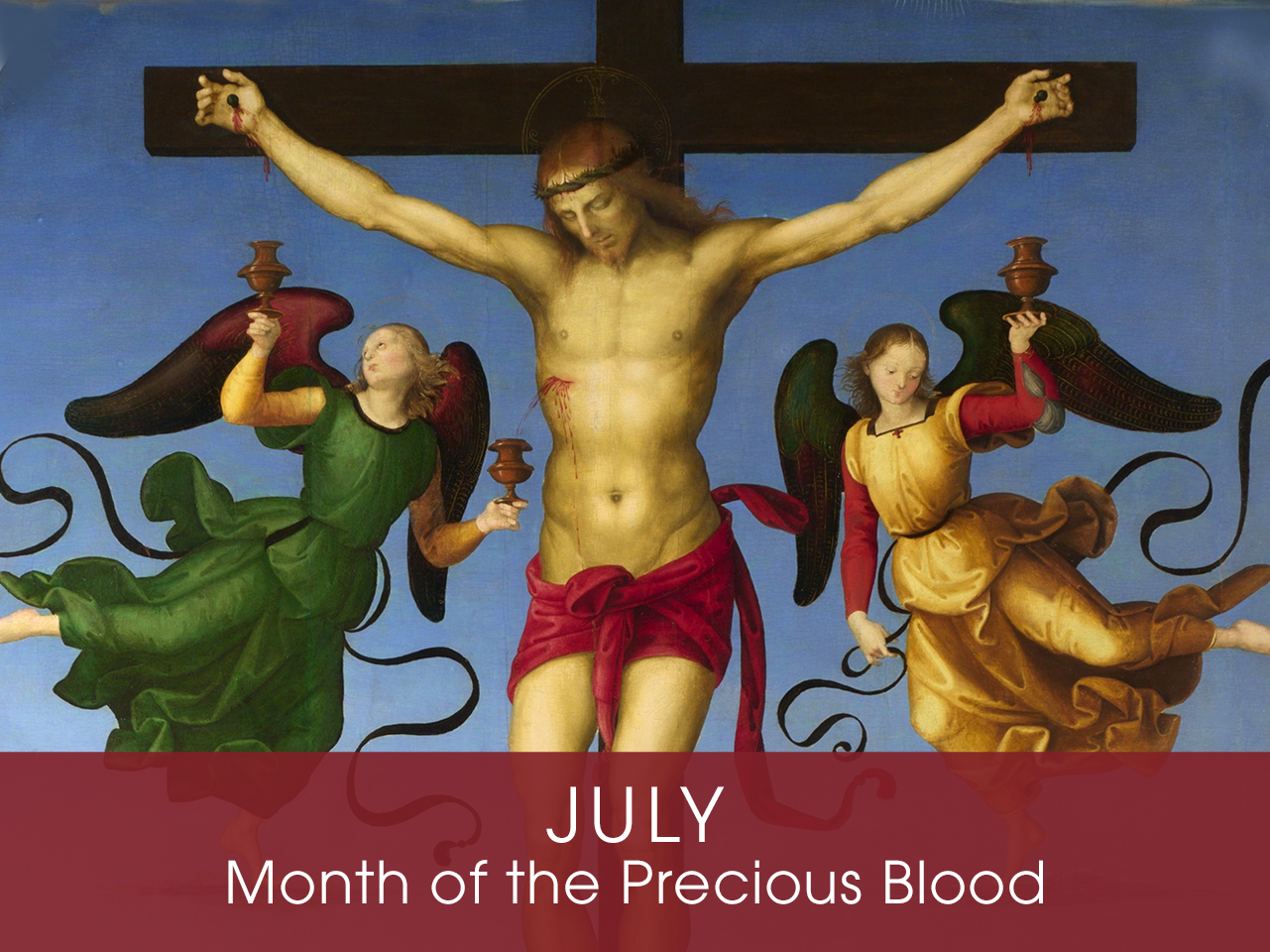 Month of the

Precious Blood
Devotion of the Month
The month of July traditionally honors the Most Precious Blood of Jesus. It is the blood of Christ, the Lamb of God, which cleanses us from sin—therefore the Church developed a devotion to Jesus' physical blood and its mystical power, just as it did for His Sacred Heart from which His blood poured out on the Cross. The Precious Blood of Jesus courses through the Church spiritually, giving eternal life to the Body of Christ through the sacraments. Many saints had a devotion to the Precious Blood of Jesus, especially St. Catherine of Siena. Devotion to the Precious Blood spread widely through the preaching of Saint Gaspar del Bufalo, who was a 19th-century priest and the founder of the Missionaries of the Precious Blood. This devotion was later approved and recommended by the Holy See. The feast day of the Most Precious Blood of Jesus is July 1st.
Find a Devotional or Sacramental
Daily Prayers
Prayer for the Dead
In your hands, O Lord, we humbly entrust our brothers and sisters.
In this life you embraced them with your tender love;
deliver them now from every evil and bid them eternal rest.
The old order has passed away: welcome them into paradise,
where there will be no sorrow, no weeping or pain,
but fullness of peace and joy with your Son and the Holy
Spirit forever and ever. Amen.
Prayer of Spiritual Communion
My Jesus, I believe that You are present in the most Blessed Sacrament. I love You above all things and I desire to receive You into my soul. Since I cannot now receive You sacramentally, come at least spiritually into my heart. I embrace You as if You were already there, and unite myself wholly to You. Never permit me to be separated from You. Amen.
Prayer for the Holy Father
Almighty and everlasting God, have mercy upon Thy servant, Pope Francis, our Supreme Pontiff, and direct him, according to Thy loving kindness, in the way of eternal salvation; that, of Thy gift, he may ever desire that which is pleasing unto Thee and may accomplish it with all his might. Through Christ Our Lord. Amen. Our Father. Hail Mary.