"Christian optimism is not a sugary optimism, nor is it a mere human confidence that everything will turn out all right. It is an optimism that sinks its roots into an awareness of our freedom, and the sure knowledge of the power of grace. It is an optimism that leads us to make demands on ourselves, to struggle to respond at every moment to God's call." St. Josemaria Escriva
Today's

Meditation

"St. Bridget once received and bore patiently a succession of trials from various persons. One of them made an insulting remark to her; another praised her in her presence, but complained of her in her absence; another calumniated her; another spoke ill of a servant of God, in her presence, to her great displeasure; one did her a grievous wrong, and she blessed her; one caused her a loss, and she prayed for her; and a seventh gave her false information of the death of her son, which she received with tranquility and resignation. After all this, St. Agnes the Martyr appeared to her, bringing in her hand a most beautiful crown adorned with seven precious stones, telling her that they had been placed there by these seven persons. Then she put it upon her head and disappeared. How could so much have been gained by any other exercise? The Blessed Angela di Foligno, when asked how she was able to receive and endure sufferings with so much cheerfulness, replied: 'Believe me, the grandeur and value of sufferings are not known to us. For, if we knew the worth of our trials, they would become for us objects of plunder, and we should go about trying to snatch from one another opportunities to suffer.'"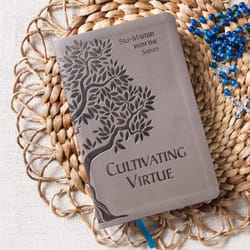 Daily

Verse
"Have among yourselves the same attitude that is also yours in Christ Jesus, Who, though he was in the form of God, did not regard equality with God something to be grasped. Rather, he emptied himself, taking the form of a slave, coming in human likeness; and found human in appearance, he humbled himself, becoming obedient to death, even death on a cross. Because of this, God greatly exalted him and bestowed on him the name that is above every name, that at the name of Jesus every knee should bend, of those in heaven and on earth and under the earth, and every tongue confess that Jesus Christ is Lord, to the glory of God the Father." Philippians 2:5-11
St. Veronica
Saint of the Day
St. Veronica (1st c.) is one of the holy women of Jerusalem who accompanied Jesus on the Way of the Cross. Out of her sorrow and compassion she offered Jesus her veil to wipe the blood and sweat from his face as He carried the cross on the way to His crucifixion. In gratitude for her simple yet gracious act, Jesus left an image of His face on the cloth. According to tradition, Veronica afterwards went to Rome and brought the cloth with her. This piece of cloth, known as Veronica's Veil, has been venerated as a holy and miraculous image of Jesus Christ ever since. It has been kept since ancient times in St. Peter's Basilica. On the Via Dolorosa (Way of the Cross) in Jerusalem there is a small chapel called the Chapel of the Holy Face that was built on the site of St. Veronica's home and the location where the miracle took place. St. Veronica's feast day is July 12th.
Find a Devotional for this Saint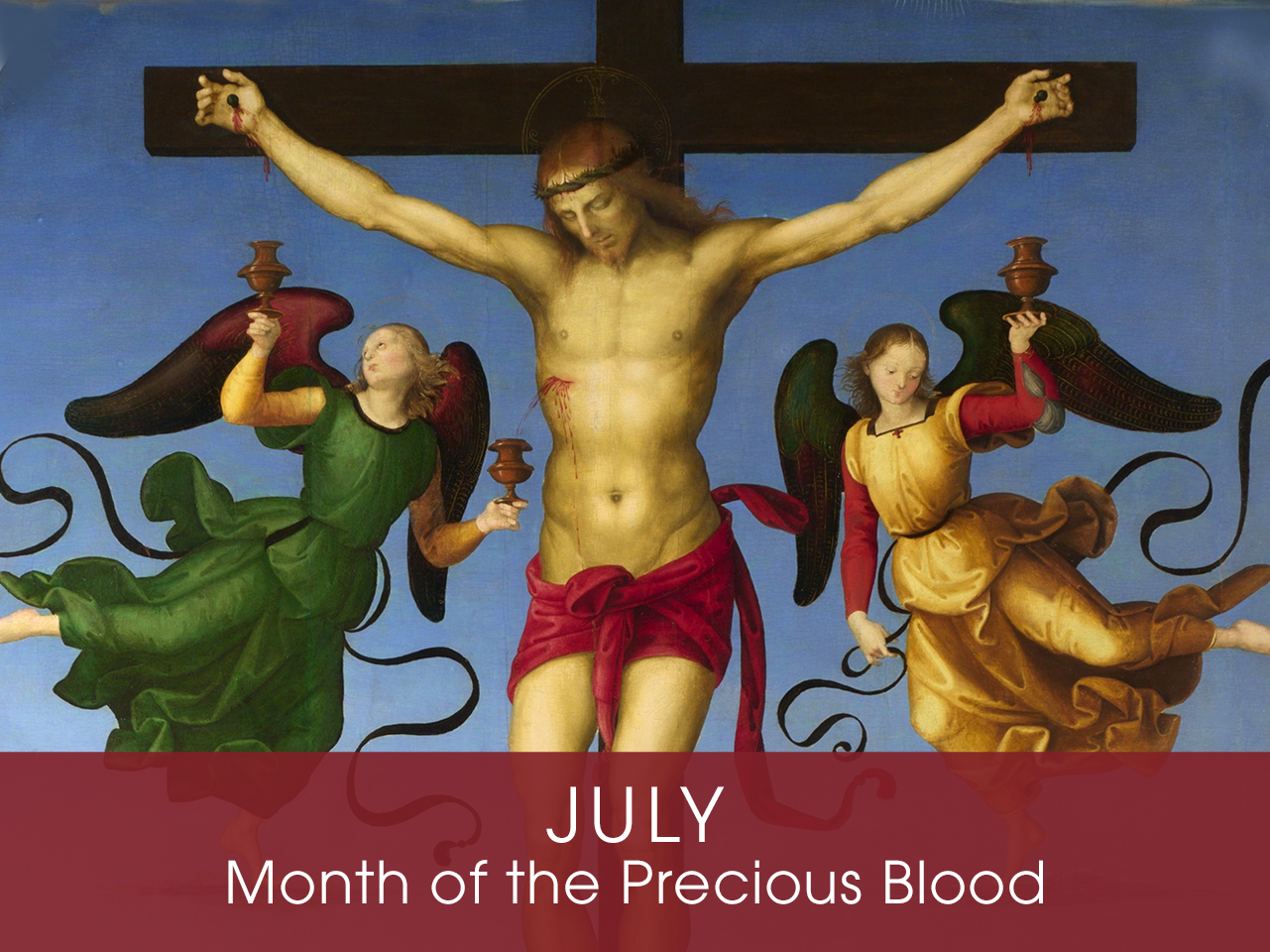 Month of the

Precious Blood
Devotion of the Month
The month of July traditionally honors the Most Precious Blood of Jesus. It is the blood of Christ, the Lamb of God, which cleanses us from sin—therefore the Church developed a devotion to Jesus' physical blood and its mystical power, just as it did for His Sacred Heart from which His blood poured out on the Cross. The Precious Blood of Jesus courses through the Church spiritually, giving eternal life to the Body of Christ through the sacraments. Many saints had a devotion to the Precious Blood of Jesus, especially St. Catherine of Siena. Devotion to the Precious Blood spread widely through the preaching of Saint Gaspar del Bufalo, who was a 19th-century priest and the founder of the Missionaries of the Precious Blood. This devotion was later approved and recommended by the Holy See. The feast day of the Most Precious Blood of Jesus is July 1st.
Find a Devotional or Sacramental
Daily Prayers
Prayer for the Dead
In your hands, O Lord, we humbly entrust our brothers and sisters.
In this life you embraced them with your tender love;
deliver them now from every evil and bid them eternal rest.
The old order has passed away: welcome them into paradise,
where there will be no sorrow, no weeping or pain,
but fullness of peace and joy with your Son and the Holy
Spirit forever and ever. Amen.
Prayer of Spiritual Communion
My Jesus, I believe that You are present in the most Blessed Sacrament. I love You above all things and I desire to receive You into my soul. Since I cannot now receive You sacramentally, come at least spiritually into my heart. I embrace You as if You were already there, and unite myself wholly to You. Never permit me to be separated from You. Amen.
Prayer for the Holy Father
Almighty and everlasting God, have mercy upon Thy servant, Pope Francis, our Supreme Pontiff, and direct him, according to Thy loving kindness, in the way of eternal salvation; that, of Thy gift, he may ever desire that which is pleasing unto Thee and may accomplish it with all his might. Through Christ Our Lord. Amen. Our Father. Hail Mary.