"Make it a practice to judge persons and things in the most favorable light at all times and under all circumstances." St. Vincent de Paul
Today's

Meditation

"Do not look for the faults of your friend. Do not repeat the shortcomings of your neighbors in your talk. You are not the judge of creation. You do not have dominion over the earth. If you love righteousness, admonish your soul and yourself. Be the judge of your own sins, and chastise your own transgressions."
—St. Ephrem the Syrian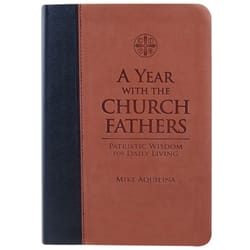 Daily

Verse
"With the loyal thou dost show thyself loyal; with the blameless man thou dost show thyself blameless; with the pure thou dost show thyself pure; and with the crooked thou dost show thyself perverse. For thou dost deliver a humble people; but the haughty eyes thou dost bring down. Yea, thou dost light my lamp; the Lord my God lightens my darkness. Yea, by thee I can crush a troop; and by my God I can leap over a wall. This God—his way is perfect; the promise of the Lord proves true; he is a shield for all those who take refuge in him." Psalm 18:25-30
St. Victor of Marseilles
Saint of the Day
St. Victor of Marseilles (d. 290 A.D.) was a Christian soldier serving in the Roman imperial army in Marseilles, France. Christianity was thriving there, until Emperor Maximian arrived with the intention of putting the Christians to death. This caused the Christians to fear, and St. Victor would go from house to house under the cover of night to admonish them to stand strong in their faith. This behavior drew attention, and during one of his nightly rounds he was arrested. The Roman prefects tried to dissuade him from following a "dead man" (Jesus), but St. Victor testified boldly for the truth of the Christian faith. Enraged, the prefects had him bound and dragged through the streets. Victor was undeterred and continued to denounce the Roman gods. His tortures were renewed until his torturers grew tired, after which he was thrown into a dungeon. That night he was visited by angels, and his three guards were converted and baptized that same night. The next morning the Emperor had the guards beheaded, while St. Victor was kept alive for fresh torments. After three days of abuse, the Emperor commanded Victor to burn incense to the gods. Instead, St. Victor walked up to the altar and kicked it over with his foot. In retaliation, his foot was cut off. Seeing that his efforts to cause Victor to apostatize were useless, the Emperor finally had him crushed to death on a grindstone. His body was thrown into the sea before being recovered and buried by Christians. His tomb became a place where many miracles occurred. St. Victor of Marseilles' feast day is July 21st.
Find a Devotional for this Saint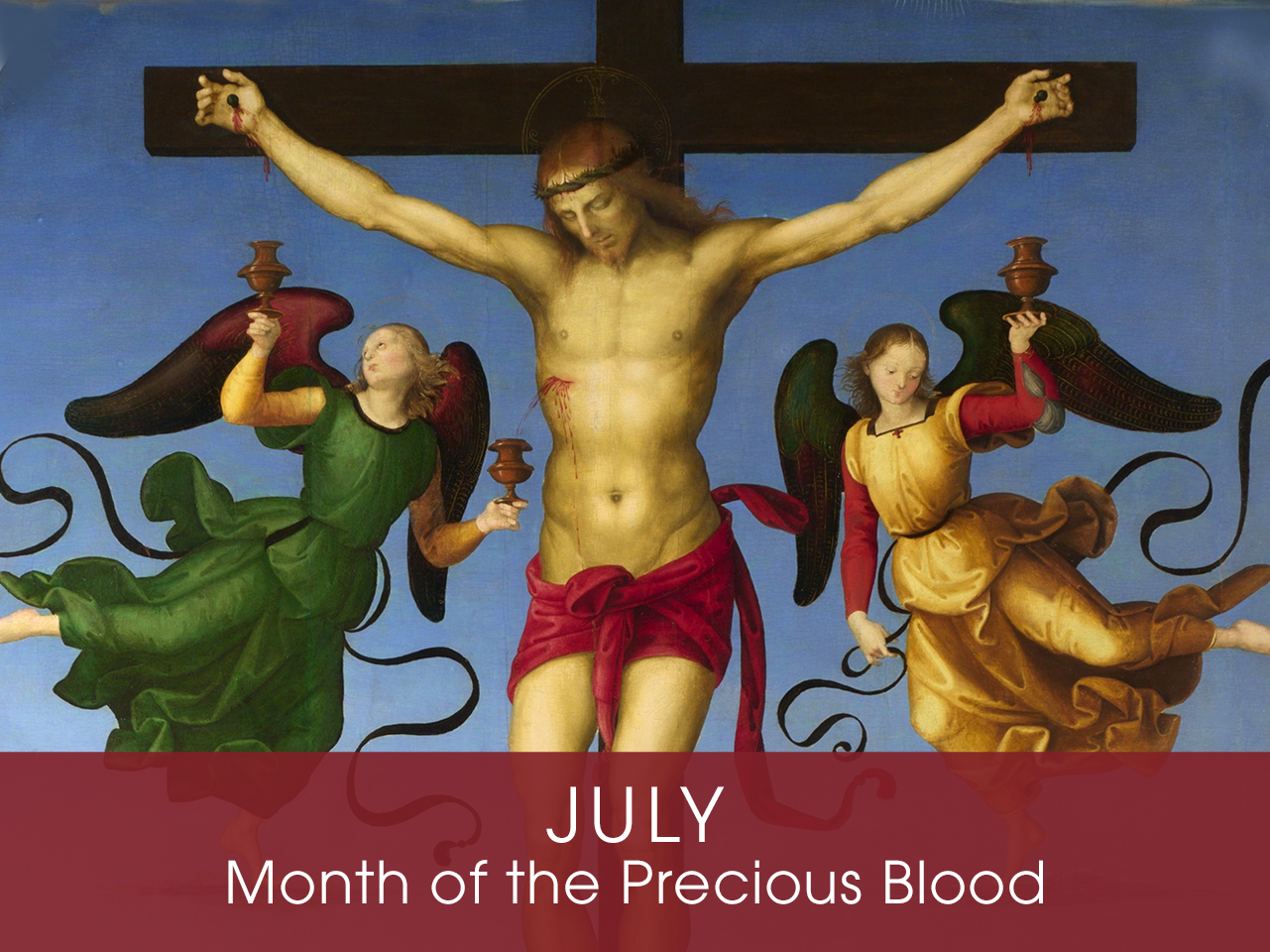 Month of the

Precious Blood
Devotion of the Month
The month of July traditionally honors the Most Precious Blood of Jesus. It is the blood of Christ, the Lamb of God, which cleanses us from sin—therefore the Church developed a devotion to Jesus' physical blood and its mystical power, just as it did for His Sacred Heart from which His blood poured out on the Cross. The Precious Blood of Jesus courses through the Church spiritually, giving eternal life to the Body of Christ through the sacraments. Many saints had a devotion to the Precious Blood of Jesus, especially St. Catherine of Siena. Devotion to the Precious Blood spread widely through the preaching of Saint Gaspar del Bufalo, who was a 19th-century priest and the founder of the Missionaries of the Precious Blood. This devotion was later approved and recommended by the Holy See. The feast day of the Most Precious Blood of Jesus is July 1st.
Find a Devotional or Sacramental
Daily Prayers
Prayer for the Dead
In your hands, O Lord, we humbly entrust our brothers and sisters.
In this life you embraced them with your tender love;
deliver them now from every evil and bid them eternal rest.
The old order has passed away: welcome them into paradise,
where there will be no sorrow, no weeping or pain,
but fullness of peace and joy with your Son and the Holy
Spirit forever and ever. Amen.
Prayer of Spiritual Communion
My Jesus, I believe that You are present in the most Blessed Sacrament. I love You above all things and I desire to receive You into my soul. Since I cannot now receive You sacramentally, come at least spiritually into my heart. I embrace You as if You were already there, and unite myself wholly to You. Never permit me to be separated from You. Amen.
Prayer for the Holy Father
Almighty and everlasting God, have mercy upon Thy servant, Pope Francis, our Supreme Pontiff, and direct him, according to Thy loving kindness, in the way of eternal salvation; that, of Thy gift, he may ever desire that which is pleasing unto Thee and may accomplish it with all his might. Through Christ Our Lord. Amen. Our Father. Hail Mary.