"Let us thank God for having called us to His holy faith. It is a great gift, and the number of those who thank God for it is small." St. Alphonsus Liguori
Today's

Meditation

"Concerning obedience as a sign of authenticity, St. Theresa is eloquent: 'Believe me, there is no better way of acquiring this treasure [of loving fire sent from heaven] than to dig and toil in order to get it from this mine of obedience. The more we dig, the more we shall find; and the more we submit to men, and have no other will than that of our superiors, the more completely we shall become masters of our wills and bring them into conformity with the will of God.'"
—Fr. Thomas Dubay, p. 239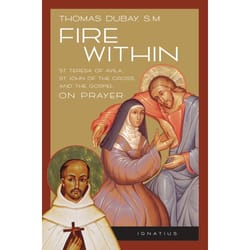 Daily

Verse
"Be sober and vigilant. Your opponent the devil is prowling around like a roaring lion looking for [someone] to devour. Resist him, steadfast in faith, knowing that your fellow believers throughout the world undergo the same sufferings. The God of all grace who called you to his eternal glory through Christ [Jesus] will himself restore, confirm, strengthen, and establish you after you have suffered a little. To him be dominion forever. Amen." 1 Peter 5:8-11
St. Mary Magdalene
Saint of the Day
St. Mary Magdalen (1st c.) was a friend and devoted follower of Jesus Christ. Formerly she had been a woman of ill repute out of whom Jesus exorcised seven demons. Mary Magdalene has a special place among the Lord's disciples and is mentioned several times in the Gospels. She stood at the foot of the Cross with St. John and the Blessed Mother, and went the next morning to Christ's tomb to anoint his body. As a reward for her great love and faithfulness, she is the first recorded witness of Jesus' Resurrection. It was Mary Magdalene who informed the twelve Apostles that Jesus rose from the dead—for this she is called "Apostle to the Apostles." After Jesus' Ascension into heaven, Mary Magdalene continued her mission as an evangelist, contemplative, and mystic in the heart of the Church. According to the Eastern tradition, she went to Ephesus with the Virgin Mary and died there. St. Mary Magdalene is the patron of women, repentant sinners, penitent women, reformed prostitutes, contemplatives, converts, pharmacists, perfumers, hairstylists, and against sexual temptation. Her feast day is July 22nd.
Find a Devotional for this Saint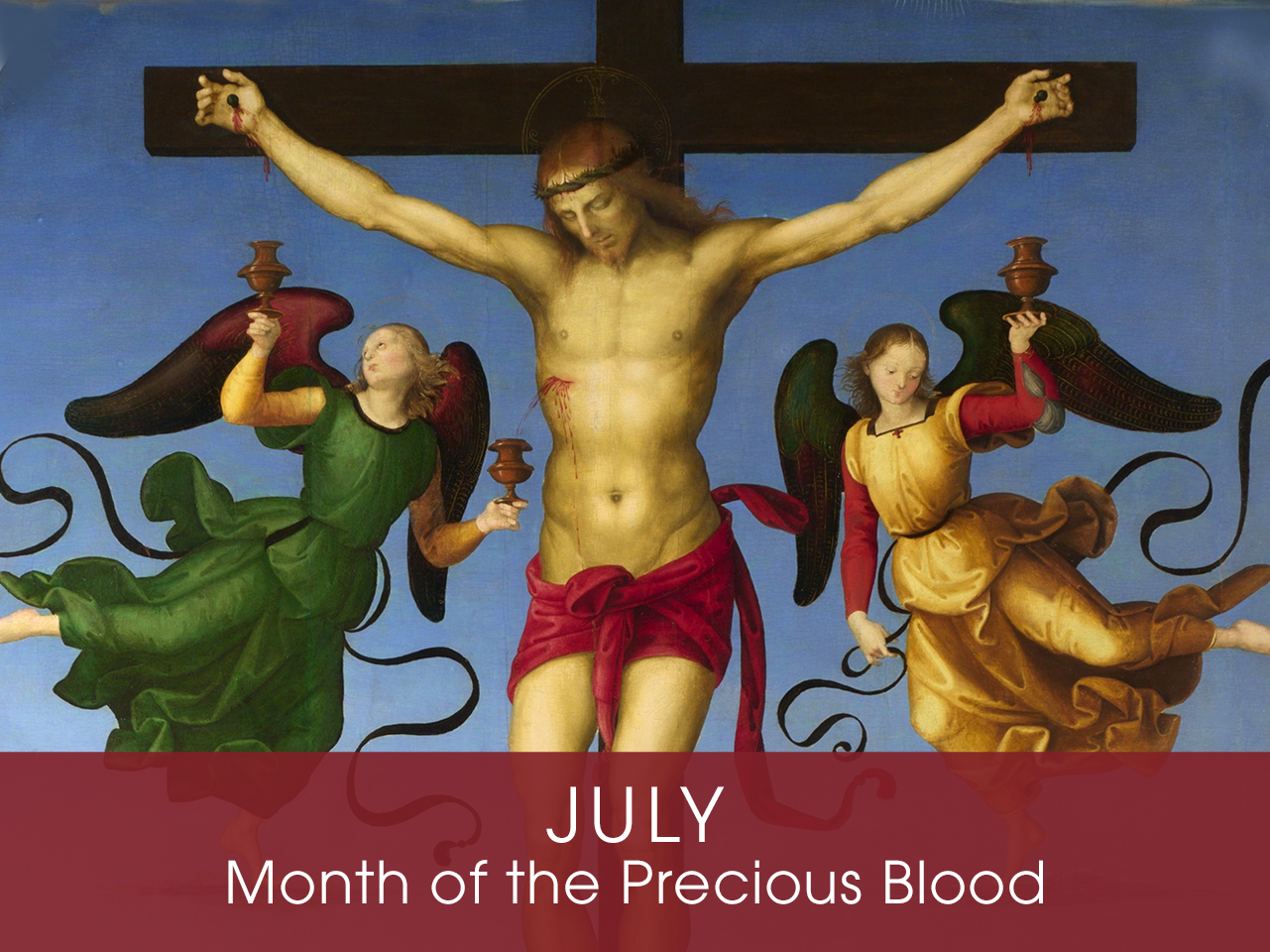 Month of the

Precious Blood
Devotion of the Month
The month of July traditionally honors the Most Precious Blood of Jesus. It is the blood of Christ, the Lamb of God, which cleanses us from sin—therefore the Church developed a devotion to Jesus' physical blood and its mystical power, just as it did for His Sacred Heart from which His blood poured out on the Cross. The Precious Blood of Jesus courses through the Church spiritually, giving eternal life to the Body of Christ through the sacraments. Many saints had a devotion to the Precious Blood of Jesus, especially St. Catherine of Siena. Devotion to the Precious Blood spread widely through the preaching of Saint Gaspar del Bufalo, who was a 19th-century priest and the founder of the Missionaries of the Precious Blood. This devotion was later approved and recommended by the Holy See. The feast day of the Most Precious Blood of Jesus is July 1st.
Find a Devotional or Sacramental
Daily Prayers
Prayer for the Dead
In your hands, O Lord, we humbly entrust our brothers and sisters.
In this life you embraced them with your tender love;
deliver them now from every evil and bid them eternal rest.
The old order has passed away: welcome them into paradise,
where there will be no sorrow, no weeping or pain,
but fullness of peace and joy with your Son and the Holy
Spirit forever and ever. Amen.
Prayer of Spiritual Communion
My Jesus, I believe that You are present in the most Blessed Sacrament. I love You above all things and I desire to receive You into my soul. Since I cannot now receive You sacramentally, come at least spiritually into my heart. I embrace You as if You were already there, and unite myself wholly to You. Never permit me to be separated from You. Amen.
Prayer for the Holy Father
Almighty and everlasting God, have mercy upon Thy servant, Pope Francis, our Supreme Pontiff, and direct him, according to Thy loving kindness, in the way of eternal salvation; that, of Thy gift, he may ever desire that which is pleasing unto Thee and may accomplish it with all his might. Through Christ Our Lord. Amen. Our Father. Hail Mary.