"I will glory not because I am righteous, but because I am redeemed; I will glory not because I am free from sins, but because my sins are forgiven me. I will not glory because I have done good nor because someone has done good to me, but because Christ is my advocate with the Father and because the blood of Christ has been shed for me." St. Ambrose
Today's

Meditation

"Many try to fly away from temptations only to fall more deeply into them; for you cannot win a battle by mere flight. It is only by patience and humility that you will be strengthened against the enemy. Those who shun them outwardly and do not pull them out by the roots will make no progress; for temptations will soon return to harass them and they will be in a worse state. It is only gradually—with patience and endurance and with God's grace—that you will overcome temptations sooner than by your own efforts and anxieties . . . Gold is tried by fire and the upright person by temptation. Often we do not know what we can do until temptation shows us what we are . . . This is how temptation is: first we have a thought, followed by strong imaginings, then the pleasure and evil emotions, and finally consent. This is how the enemy gains full admittance, because he was not resisted at the outset. The slower we are to resist, the weaker we daily become and the stronger the enemy is against us."
—Thomas à Kempis, p. 32-33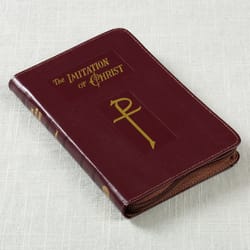 Daily

Verse
"May the God of peace himself make you perfectly holy and may you entirely, spirit, soul, and body, be preserved blameless for the coming of our Lord Jesus Christ. The one who calls you is faithful, and he will also accomplish it." 1 Thessalonians 5:23-24
St. Bridget of Sweden
Saint of the Day
St. Bridget (1303-1373) was born into a devout and prestigious family in Sweden. Her father was a governor, judge, and one of the wealthiest landowners in the country. Bridget received an excellent religious education, and from a young age demonstrated a great capacity for holiness. She even experienced mystical visions in her childhood. At the age of thirteen she was given in marriage to a similarly devout young man named Ulf. Together the two had a happy marriage and raised eight children, one of whom was St. Catherine of Sweden. St. Bridget became famous for her sanctity, and she was well-acquainted with the Swedish king and many theologians who sought her counsel. When Bridget and Ulf were in their forties, they went on pilgrimage along the famous Way of St. James. Shortly afterwards Ulf died, and Bridget gave herself entirely to the religious life. Her visions became more frequent, and were written down in a famous work called the Revelations of St. Bridget of Sweden. She also founded a new religious order known as the Brigittines. To obtain approval for her Order she traveled to Rome with her daughter Catherine, where she lived until her death. St. Bridget of Sweden is one of the six patron saints of Europe. Her feast day is July 23rd.
Find a Devotional for this Saint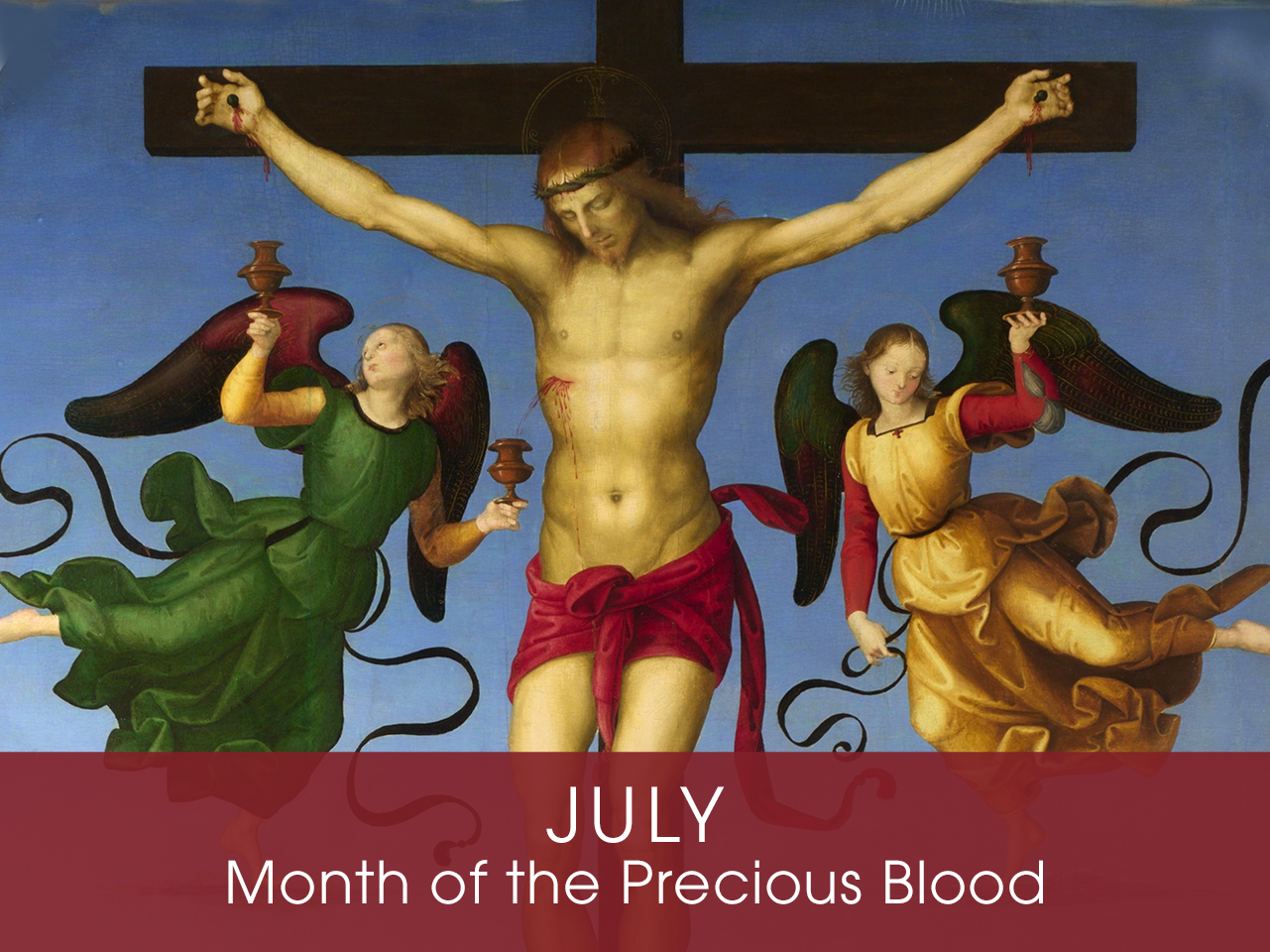 Month of the

Precious Blood
Devotion of the Month
The month of July traditionally honors the Most Precious Blood of Jesus. It is the blood of Christ, the Lamb of God, which cleanses us from sin—therefore the Church developed a devotion to Jesus' physical blood and its mystical power, just as it did for His Sacred Heart from which His blood poured out on the Cross. The Precious Blood of Jesus courses through the Church spiritually, giving eternal life to the Body of Christ through the sacraments. Many saints had a devotion to the Precious Blood of Jesus, especially St. Catherine of Siena. Devotion to the Precious Blood spread widely through the preaching of Saint Gaspar del Bufalo, who was a 19th-century priest and the founder of the Missionaries of the Precious Blood. This devotion was later approved and recommended by the Holy See. The feast day of the Most Precious Blood of Jesus is July 1st.
Find a Devotional or Sacramental
Daily Prayers
Prayer for the Dead
In your hands, O Lord, we humbly entrust our brothers and sisters.
In this life you embraced them with your tender love;
deliver them now from every evil and bid them eternal rest.
The old order has passed away: welcome them into paradise,
where there will be no sorrow, no weeping or pain,
but fullness of peace and joy with your Son and the Holy
Spirit forever and ever. Amen.
Prayer of Spiritual Communion
My Jesus, I believe that You are present in the most Blessed Sacrament. I love You above all things and I desire to receive You into my soul. Since I cannot now receive You sacramentally, come at least spiritually into my heart. I embrace You as if You were already there, and unite myself wholly to You. Never permit me to be separated from You. Amen.
Prayer for the Holy Father
Almighty and everlasting God, have mercy upon Thy servant, Pope Francis, our Supreme Pontiff, and direct him, according to Thy loving kindness, in the way of eternal salvation; that, of Thy gift, he may ever desire that which is pleasing unto Thee and may accomplish it with all his might. Through Christ Our Lord. Amen. Our Father. Hail Mary.