"Announcing the Gospel is the first and greatest act of charity." St. Arnold Janssen
Today's

Meditation

"We must beg God constantly in our prayers to uphold us by His hand; we should keep ever in our minds the truth that if He leaves us, most certainly we shall fall at once into the abyss, for we must never be so foolish as to trust in ourselves. After this I think the greatest safeguard is to be very careful and to watch how we advance in virtue; we must notice whether we are making progress or falling back in it, especially as regards the love of our neighbor, the desire to be thought the least of all and how we perform our ordinary, everyday duties. If we attend to this and beg Our Lord to enlighten us, we shall at once perceive our gain or loss."
—St. Teresa of Avila, p.98-99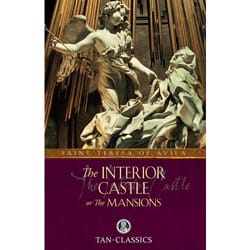 Daily

Verse
"What profit would there be for one to gain the whole world and forfeit his life? Or what can one give in exchange for his life? For the Son of Man will come with his angels in his Father's glory, and then he will repay everyone according to his conduct." Matthew: 16:26-27
St. Christina the Astonishing
Saint of the Day
St. Christina (1150-1224) was born to a peasant family in Belgium. She was orphaned as a child and raised by her two older sisters. When she was 21 she had what was believed to be a severe seizure, and was pronounced dead. At her funeral she suddenly revived and levitated before the bewildered congregation. She said that during her coma she had been to heaven, hell, and purgatory and had been given the option to either die and enter heaven, or return to earth to suffer and pray for the holy souls in purgatory. Christina chose the greater act of charity. From then on she lived in extreme poverty: wearing rags, sleeping on rocks, and begging for her food. She is called "Astonishing" because she did the most bizarre things and suffered the pains of inhuman feats without being physically harmed by them. She would roll in fire and hide in hot ovens; she would stand in freezing water for hours in the dead of winter; she allowed herself to be dragged under water by a mill wheel; she spent much time in graveyards. She would also climb trees to escape the strong odor of sin in those she met. Many thought her to be possessed by demons or insane, but many devout people recognized and vouched for her sincerity, obedience, and sanctity. They believed that she was a living witness to the pains that souls experience in purgatory, willingly suffering with them and for them. Christina the Astonishing is the patron of those with mental illness and disorders, mental health workers, psychiatrists, and therapists. Her feast day is July 24th.
Find a Devotional for this Saint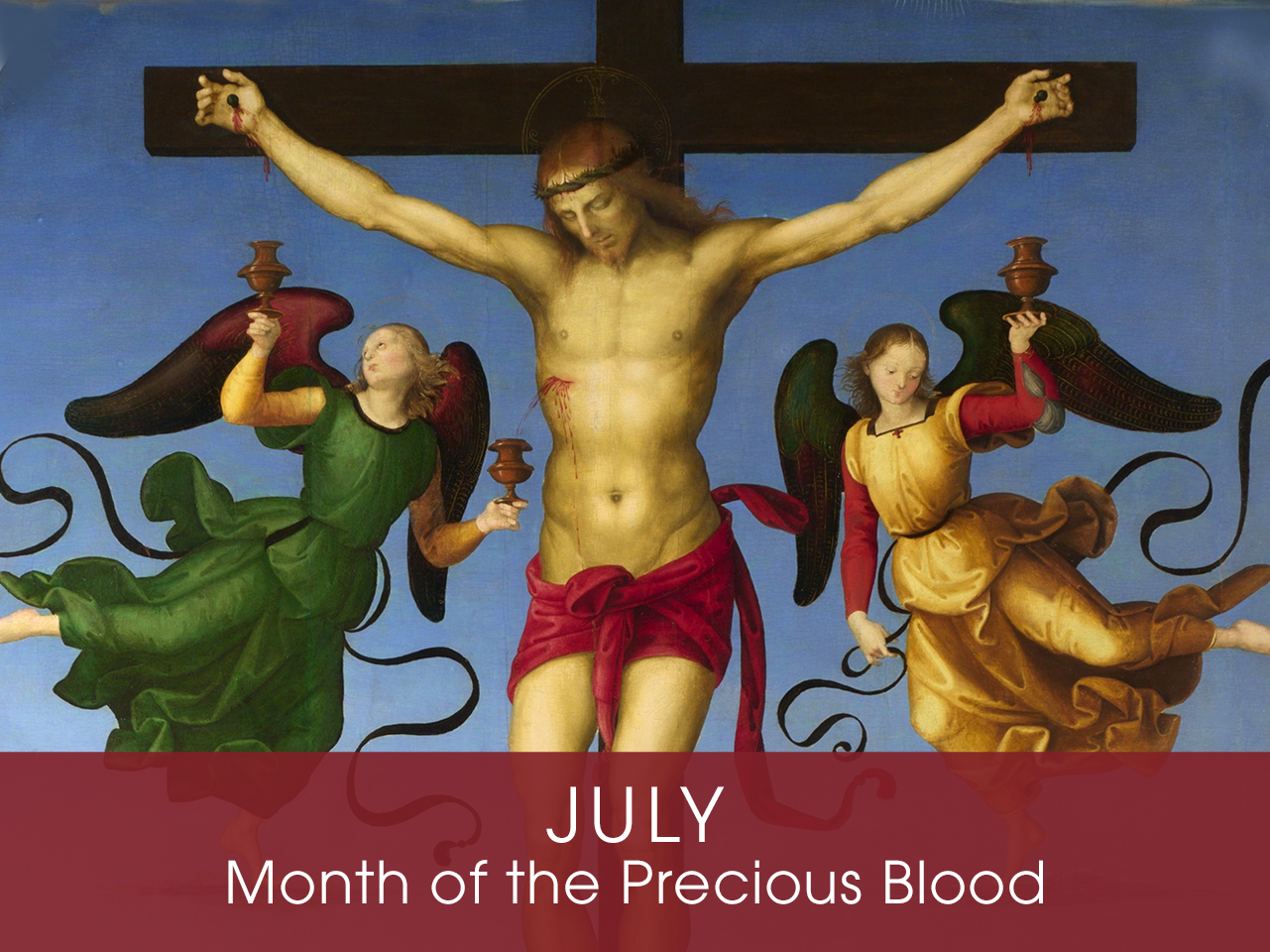 Month of the

Precious Blood
Devotion of the Month
The month of July traditionally honors the Most Precious Blood of Jesus. It is the blood of Christ, the Lamb of God, which cleanses us from sin—therefore the Church developed a devotion to Jesus' physical blood and its mystical power, just as it did for His Sacred Heart from which His blood poured out on the Cross. The Precious Blood of Jesus courses through the Church spiritually, giving eternal life to the Body of Christ through the sacraments. Many saints had a devotion to the Precious Blood of Jesus, especially St. Catherine of Siena. Devotion to the Precious Blood spread widely through the preaching of Saint Gaspar del Bufalo, who was a 19th-century priest and the founder of the Missionaries of the Precious Blood. This devotion was later approved and recommended by the Holy See. The feast day of the Most Precious Blood of Jesus is July 1st.
Find a Devotional or Sacramental
Daily Prayers
Prayer for the Dead
In your hands, O Lord, we humbly entrust our brothers and sisters.
In this life you embraced them with your tender love;
deliver them now from every evil and bid them eternal rest.
The old order has passed away: welcome them into paradise,
where there will be no sorrow, no weeping or pain,
but fullness of peace and joy with your Son and the Holy
Spirit forever and ever. Amen.
Prayer of Spiritual Communion
My Jesus, I believe that You are present in the most Blessed Sacrament. I love You above all things and I desire to receive You into my soul. Since I cannot now receive You sacramentally, come at least spiritually into my heart. I embrace You as if You were already there, and unite myself wholly to You. Never permit me to be separated from You. Amen.
Prayer for the Holy Father
Almighty and everlasting God, have mercy upon Thy servant, Pope Francis, our Supreme Pontiff, and direct him, according to Thy loving kindness, in the way of eternal salvation; that, of Thy gift, he may ever desire that which is pleasing unto Thee and may accomplish it with all his might. Through Christ Our Lord. Amen. Our Father. Hail Mary.