"Friendship is the source of the greatest pleasures, and without friends even the most agreeable pursuits become tedious." St. Thomas Aquinas
Today's

Meditation

"How great is the sweetness which a soul experiences, when, in the time of prayer, God, by a ray of his own light, shows to her his goodness and his mercies towards her, and particularly the love which Jesus Christ has borne to her in his passion! She feels her heart melting, and, as it were, dissolved through love. But in this life we do not see God as he really is: we see him, as it were, in the dark. 'We see now through a glass in a dark manner, but then face to face' (1 Cor. 13:12). Here below God is hidden from our view; we can see him only with the eyes of faith: how great shall be our happiness when the veil shall be raised, and we shall be permitted to behold God face to face! We shall then see his beauty, his greatness, his perfection, his amiableness, and his immense love for our souls."
—St. Alphonsus Liguori, p. 133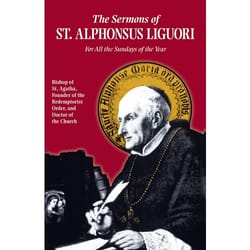 Daily

Verse
"And if you be unwilling to serve the Lord, choose this day whom you will serve...but as for me and my house, we will serve the Lord." Joshua 24:15
St. Alphonsus Liguori
Saint of the Day
St. Alphonsus Liguori (1696–1787) was born near Naples, the eldest of eight children of a noble family. He became a lawyer after receiving doctorates in canon and civil law at the age of 16. For many years he was successful in practicing law, but grew disenchanted with the profession. After losing a case for the first time at the age of 27 after eight years of practicing the law, he discerned a call to enter the seminary and became a priest. Alphonsus spent the early years of his priesthood ministering to homeless and marginalized youth, and through this work eventually founded the Congregation of the Most Holy Redeemer, known as the Redemptorists, which aimed to preach in city slums. He was known best for his sermons, especially his ability to convert those who were estranged from the faith, and for his great works in moral and spiritual theology. He was a practical and prudent theologian, avoiding the extremes of being too rigid and legalistic on the one hand, and too lax on the other, despite the fact that he struggled with scrupulosity in his personal life. He suffered much from arthritis in his old age, his neck becoming so bent that his chin left an open sore on his chest. His most famous written works were on the Virgin Mary and the Blessed Sacrament. For his work in moral theology he was declared a Doctor of the Church. He is the patron saint of moral theologians, vocations, arthritis sufferers, and those who struggle with scrupulosity. St. Alphonsus Ligouri's feast day is August 1st.
Find a Devotional for this Saint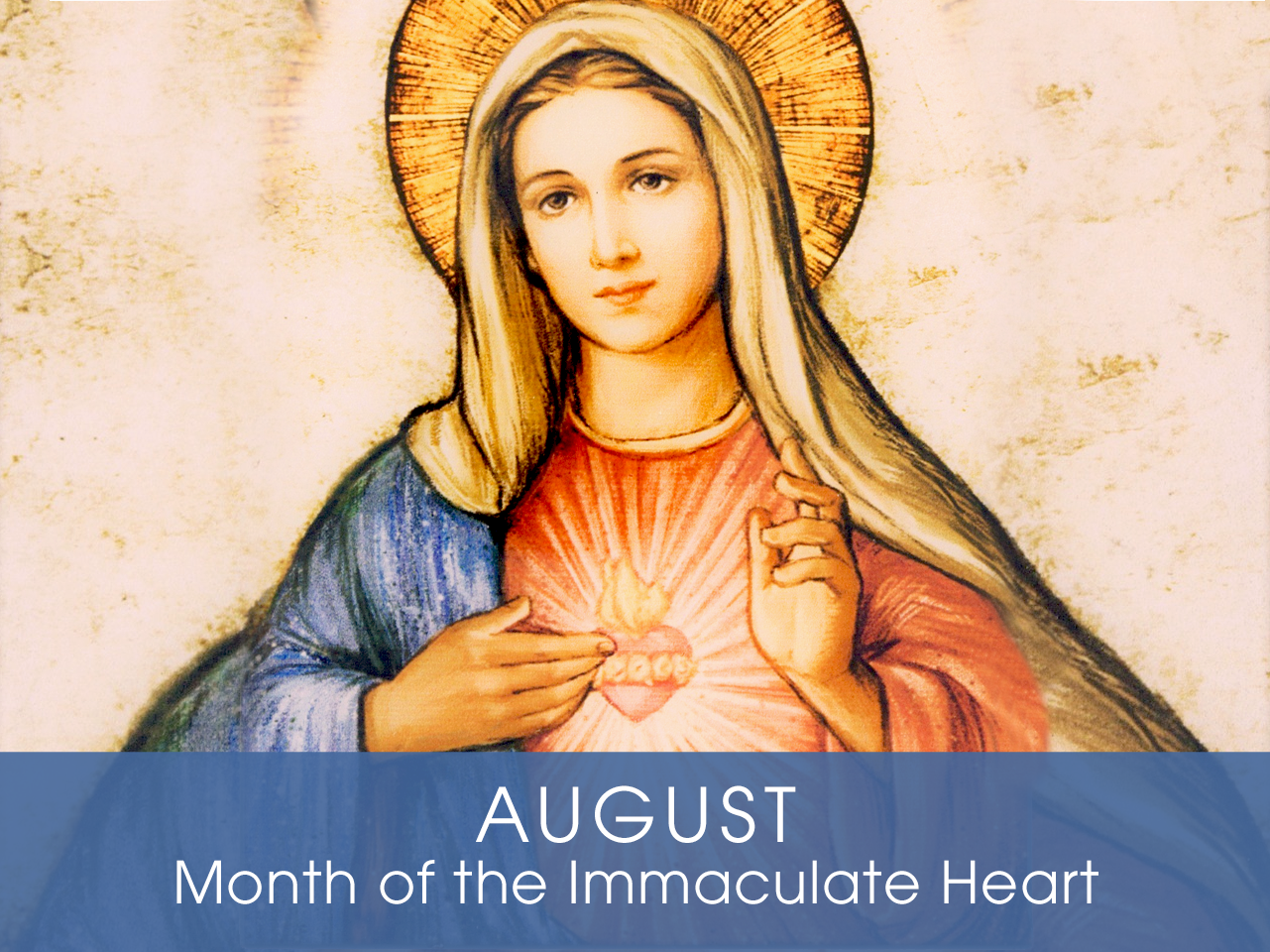 Month of the

Immaculate Heart of Mary
Devotion of the Month
The Church dedicates the month of August to the Immaculate Heart of Mary. It is a dogma of the Catholic faith that Mary is the Immaculate Conception; that is, in preparation for the Incarnation of the Second Person of the Holy Trinity in her womb, she was conceived without the corruption of sin through the foreseen and infinite merits of her Son, Jesus Christ. Over the centuries, as saints and theologians reflected on how Mary pondered and treasured the sacred events from the life of Christ in her holy heart, as attested in Scripture, her pure heart was recognized as something to be imitated. Devotion to Our Lady's purity of heart began to flower—so much so that in the 17th century, St. John Eudes promoted it alongside the Sacred Heart of Jesus. The devotion rose to a new level after the apparitions of Our Lady of Fatima, when Mary revealed an image of her Immaculate Heart to Lucia, Jacinta, and Francisco.
Find a Devotional or Sacramental
Daily Prayers
Prayer for the Dead
In your hands, O Lord, we humbly entrust our brothers and sisters.
In this life you embraced them with your tender love;
deliver them now from every evil and bid them eternal rest.
The old order has passed away: welcome them into paradise,
where there will be no sorrow, no weeping or pain,
but fullness of peace and joy with your Son and the Holy
Spirit forever and ever. Amen.
Prayer of Spiritual Communion
My Jesus, I believe that You are present in the most Blessed Sacrament. I love You above all things and I desire to receive You into my soul. Since I cannot now receive You sacramentally, come at least spiritually into my heart. I embrace You as if You were already there, and unite myself wholly to You. Never permit me to be separated from You. Amen.
Prayer for the Holy Father
Almighty and everlasting God, have mercy upon Thy servant, Pope Francis, our Supreme Pontiff, and direct him, according to Thy loving kindness, in the way of eternal salvation; that, of Thy gift, he may ever desire that which is pleasing unto Thee and may accomplish it with all his might. Through Christ Our Lord. Amen. Our Father. Hail Mary.