"Put your heart aside. Duty comes first. But when fulfilling your duty, put your heart into it. It helps." St. Josemaria Escriva
Today's

Meditation

"While St. Teresa was well acquainted with methods of meditation and wished her young nuns to be instructed in them, she emphatically insisted that the primary need for beginners is not to find the ideal method but to do God's will from moment to moment throughout the day—which is probably the last thing the beginner thinks is primary. Her thought is strong and unambiguous: 'The whole aim of any person who is beginning prayer—and don't forget this, because it is very important—should be that he work and prepare himself with determination and every effort to bring his will in conformity with God's will'. She then adds that 'it is the person who lives in more perfect conformity who will receive more from the Lord and be more advanced on this road of prayer.'"
—Fr. Thomas Dubay, p. 112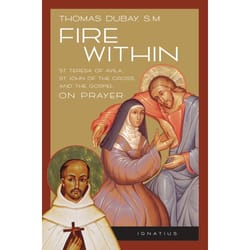 Daily

Verse
"Fear not, for I am with you, be not dismayed, for I am your God; I will strengthen you, I will help you, I will uphold you with my victorious right hand." Isaiah 41:10
St. Lydia Purpuraria
Saint of the Day
St. Lydia Purpuraria, also called Lydia of Thyatira (1st. c), was a pious and wealthy woman involved in the textile trade in Philippi, Macedonia. She and her husband manufactured and traded in the lucrative business of purple dyes and fabrics, a luxury for the elite. Lydia was a worshiper of the true God, and when St. Paul's missionary journeys brought him to Philippi in about 50 A.D., God opened Lydia's heart to accept the Gospel of Jesus Christ. Lydia and her family became St. Paul's very first converts to Christianity, as mentioned in the Acts of the Apostles. After her family was baptized, Lydia invited Paul and his companion, St. Timothy, to stay in her home. Lydia served the Lord through her gift of hospitality, and her home became a meeting place for the early Christians. After Paul and Silas were released from prison, it was to Lydia's home that they first went to meet and encourage the believers gathered there. St. Lydia's feast day is August 3.
Find a Devotional for this Saint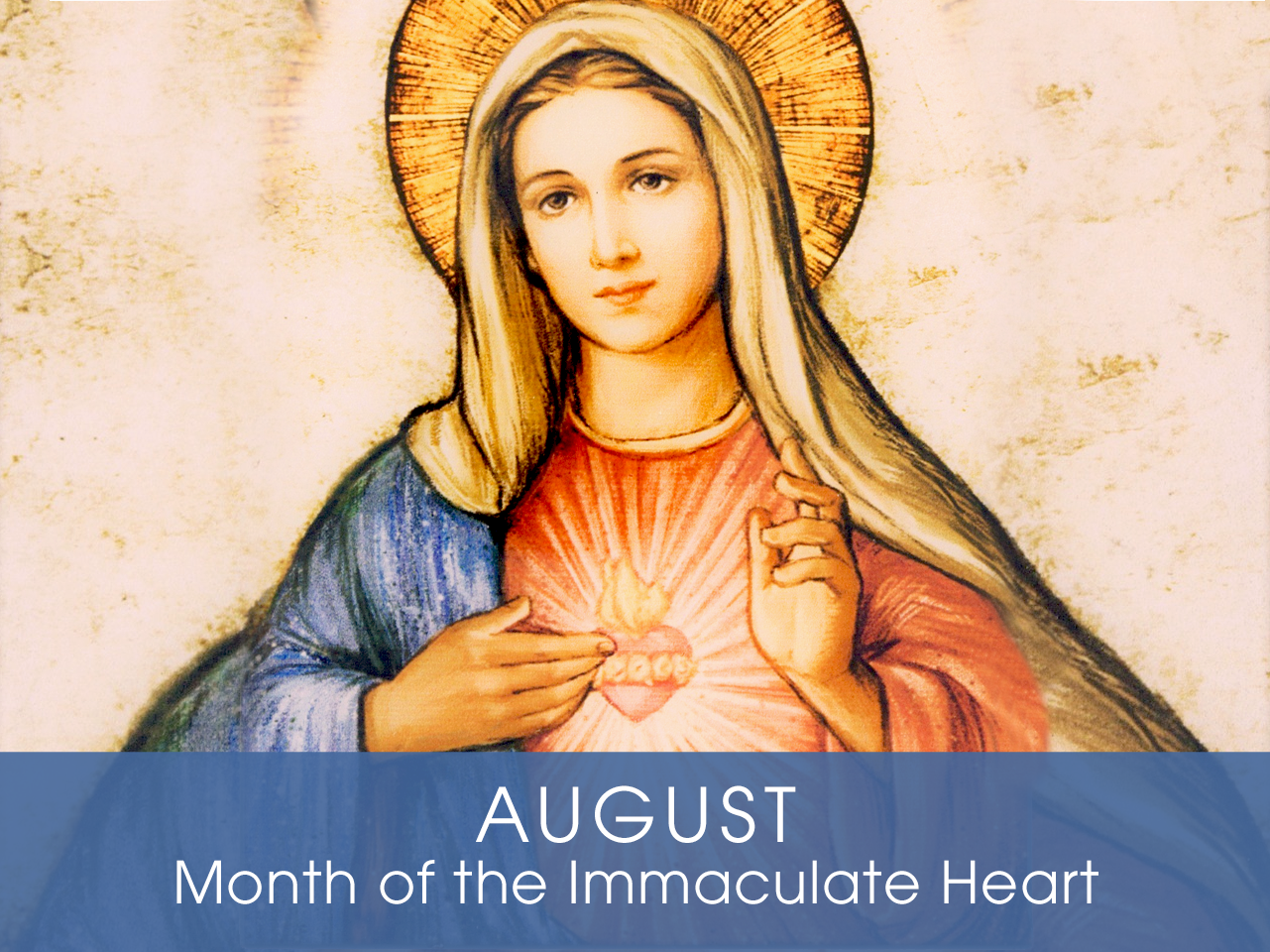 Month of the

Immaculate Heart of Mary
Devotion of the Month
The Church dedicates the month of August to the Immaculate Heart of Mary. It is a dogma of the Catholic faith that Mary is the Immaculate Conception; that is, in preparation for the Incarnation of the Second Person of the Holy Trinity in her womb, she was conceived without the corruption of sin through the foreseen and infinite merits of her Son, Jesus Christ. Over the centuries, as saints and theologians reflected on how Mary pondered and treasured the sacred events from the life of Christ in her holy heart, as attested in Scripture, her pure heart was recognized as something to be imitated. Devotion to Our Lady's purity of heart began to flower—so much so that in the 17th century, St. John Eudes promoted it alongside the Sacred Heart of Jesus. The devotion rose to a new level after the apparitions of Our Lady of Fatima, when Mary revealed an image of her Immaculate Heart to Lucia, Jacinta, and Francisco.
Find a Devotional or Sacramental
Daily Prayers
Prayer for the Dead
In your hands, O Lord, we humbly entrust our brothers and sisters.
In this life you embraced them with your tender love;
deliver them now from every evil and bid them eternal rest.
The old order has passed away: welcome them into paradise,
where there will be no sorrow, no weeping or pain,
but fullness of peace and joy with your Son and the Holy
Spirit forever and ever. Amen.
Prayer of Spiritual Communion
My Jesus, I believe that You are present in the most Blessed Sacrament. I love You above all things and I desire to receive You into my soul. Since I cannot now receive You sacramentally, come at least spiritually into my heart. I embrace You as if You were already there, and unite myself wholly to You. Never permit me to be separated from You. Amen.
Prayer for the Holy Father
Almighty and everlasting God, have mercy upon Thy servant, Pope Francis, our Supreme Pontiff, and direct him, according to Thy loving kindness, in the way of eternal salvation; that, of Thy gift, he may ever desire that which is pleasing unto Thee and may accomplish it with all his might. Through Christ Our Lord. Amen. Our Father. Hail Mary.