"If we could comprehend all the good things contained in Holy Communion, nothing more would be wanting to content the heart of man." St. John Vianney
Today's

Meditation

"Jesus Christ could have appeared among us, radiant with joy and encompassed by divine splendor, amidst the glitter and pomp of His sovereign majesty. He deemed it more worthy of His glory and more profitable to the salvation of men, to show Himself to them girt with a diadem of thorns, clothed in purple and stained with blood, His face bruised, the gaping grimace of death on His lips, bearing the bloody unction of the nails imprinted on His hands and feet. In uniting Himself closely with suffering, Jesus Christ assuredly did not smooth all its severity and all its pangs; but He removed part of its bitterness, corrected and destroyed its poison. He made the chalice of His Blood fruitful. Like the brazen serpent set up by Moses in the desert, He implanted Himself in the center of the world as an inexhaustible instrument of mercy, life, and health. Owing to this transformation, His divine wounds, like fountains ever gushing, remain eternally open to all straying and fallen souls who are eager to escape from their coarse, sensual aspirations, wanting to immerse themselves anew in the joys of sacrifice and the honor of purity."
—Fr. Charles Arminjon, p. 276-277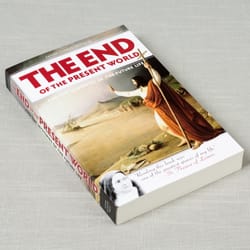 Daily

Verse
"Jesus said to him, "Have you come to believe because you have seen me? Blessed are those who have not seen and have believed."" John 20:29
St. John Vianney (Cure of Ars)
Saint of the Day
St. John Vianney, also known as St. Jean Marie Vianney (1786–1859) was born in France to a farming family, one of six children of devout Catholic parents. He was baptized on the day of his birth. When he was four years old the French Revolution erupted, and priests were forced into hiding. Every day they risked their lives to give the sacraments, and John looked up to them as heroes. His First Holy Communion and Confirmation were made in secrecy. After the Church in France was reestablished, John studied for the priesthood. He had difficulty in his studies due to his lack of formal education during the turmoil of the revolution, but his great desire carried him through. After his ordination he became a parish priest assigned to the small country town of Ars. There he ministered to the carnage the revolution had left in the souls of the French people. Many were indifferent to, and ignorant of, the Faith. John performed great penances for the people and received many graces for their conversion. He had the gifts of miracle-working, prophecy, hidden knowledge, and discernment of spirits. He was soon known internationally, and people came from afar to see him. Year after year he spent 11-12 hours a day in the confessional, and up to 16 hours in the summer. By 1855 there were 20,000 pilgrims traveling annually to Ars. Because of this St. John Vianney was tormented by evil spirits throughout his life, especially when he attempted to get his two to three hours of sleep a night. He died at the age of 73 after serving 40 years as a parish priest. Over 300 priests and 6,000 people attended his funeral. St. John Vianney is the patron saint of confessors and priests. His feast day is August 4th.
Find a Devotional for this Saint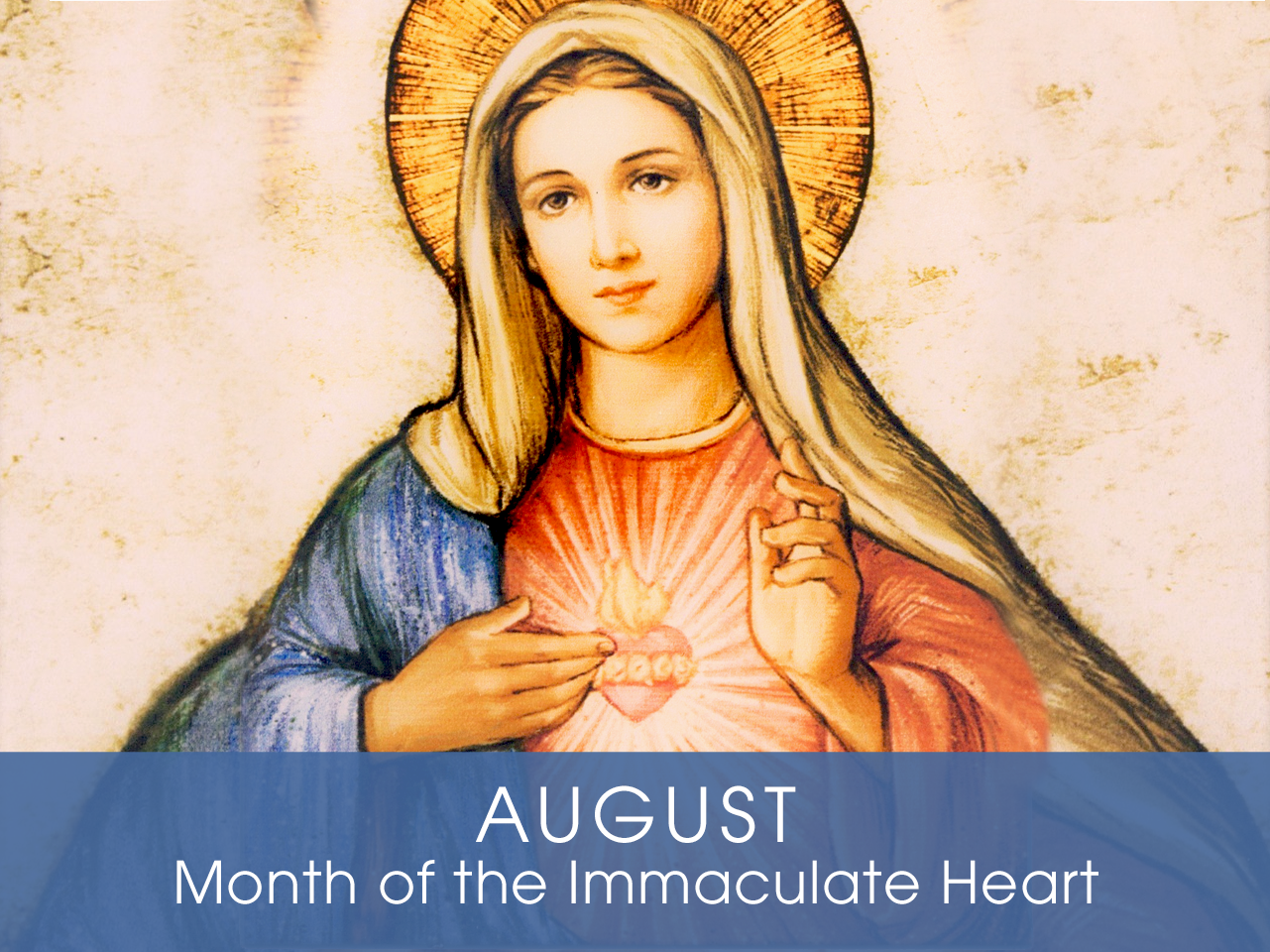 Month of the

Immaculate Heart of Mary
Devotion of the Month
The Church dedicates the month of August to the Immaculate Heart of Mary. It is a dogma of the Catholic faith that Mary is the Immaculate Conception; that is, in preparation for the Incarnation of the Second Person of the Holy Trinity in her womb, she was conceived without the corruption of sin through the foreseen and infinite merits of her Son, Jesus Christ. Over the centuries, as saints and theologians reflected on how Mary pondered and treasured the sacred events from the life of Christ in her holy heart, as attested in Scripture, her pure heart was recognized as something to be imitated. Devotion to Our Lady's purity of heart began to flower—so much so that in the 17th century, St. John Eudes promoted it alongside the Sacred Heart of Jesus. The devotion rose to a new level after the apparitions of Our Lady of Fatima, when Mary revealed an image of her Immaculate Heart to Lucia, Jacinta, and Francisco.
Find a Devotional or Sacramental
Daily Prayers
Prayer for the Dead
In your hands, O Lord, we humbly entrust our brothers and sisters.
In this life you embraced them with your tender love;
deliver them now from every evil and bid them eternal rest.
The old order has passed away: welcome them into paradise,
where there will be no sorrow, no weeping or pain,
but fullness of peace and joy with your Son and the Holy
Spirit forever and ever. Amen.
Prayer of Spiritual Communion
My Jesus, I believe that You are present in the most Blessed Sacrament. I love You above all things and I desire to receive You into my soul. Since I cannot now receive You sacramentally, come at least spiritually into my heart. I embrace You as if You were already there, and unite myself wholly to You. Never permit me to be separated from You. Amen.
Prayer for the Holy Father
Almighty and everlasting God, have mercy upon Thy servant, Pope Francis, our Supreme Pontiff, and direct him, according to Thy loving kindness, in the way of eternal salvation; that, of Thy gift, he may ever desire that which is pleasing unto Thee and may accomplish it with all his might. Through Christ Our Lord. Amen. Our Father. Hail Mary.