"Where there is no obedience there is no virtue, where there is no virtue there is no good, where there is no good there is no love, where there is no love, there is no God, and where there is no God there is no Paradise." Saint Padre Pio of Pietrelcina
Today's

Meditation

"A sculptor who wishes to carve a figure out of a block uses his chisel, first cutting away great chunks of marble, then smaller pieces, until he finally reaches a point where only a brush of hand is needed to reveal the figure. In the same way, the soul has to undergo tremendous mortifications at first, and then more refined detachments, until finally its Divine image is revealed. Because mortification is recognized as a practice of death, there is fittingly inscribed on the tomb of Duns Scotus, Bis Mortus; Semel Sepultus (twice died, but buried only once). When we die to something, something comes alive within us. If we die to self, charity comes alive; if we die to pride, service comes alive; if we die to lust, reverence for personality comes alive; if we die to anger, love comes alive."
—Fulton J. Sheen, p. 219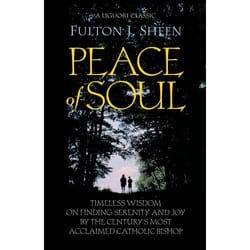 Daily

Verse
"The mouth of the righteous utters wisdom, and his tongue speaks justice. The law of his God is in his heart; his steps do not slip." Psalm 37:30-31
Blessed Maria Francesca Rubatto
Saint of the Day
Bl. Maria Francesca of Jesus Rubatto (1844– 1904) was one of eight children from an Italian family. Her father died when she was four. In her teenage years she received an offer of marriage, which she declined as she had taken a vow of virginity from an early age. When she was nineteen, after the death of her mother, Maria moved to Turin and befriended a noblewoman who gave her assistance. Maria taught catechism to the woman's children, in addition to the other children in the city. She also had a habit of visiting the sick and poor. One day a construction worker had an accident while building a convent, and Maria, who was walking nearby, helped him and gave him money so that he could recover from his injury. The sisters of the convent took notice of Maria for this act of charity and desired that she join their community. Maria accepted their invitation and was later appointed superior of this new community of Capuchin Franciscan sisters. She had a desire to serve in the overseas missions, and in 1892 left Italy and crossed the Atlantic Ocean to South America. She made this journey seven times in her work of founding Catholic missions in Uruguay and Argentina. Her feast day is August 6th.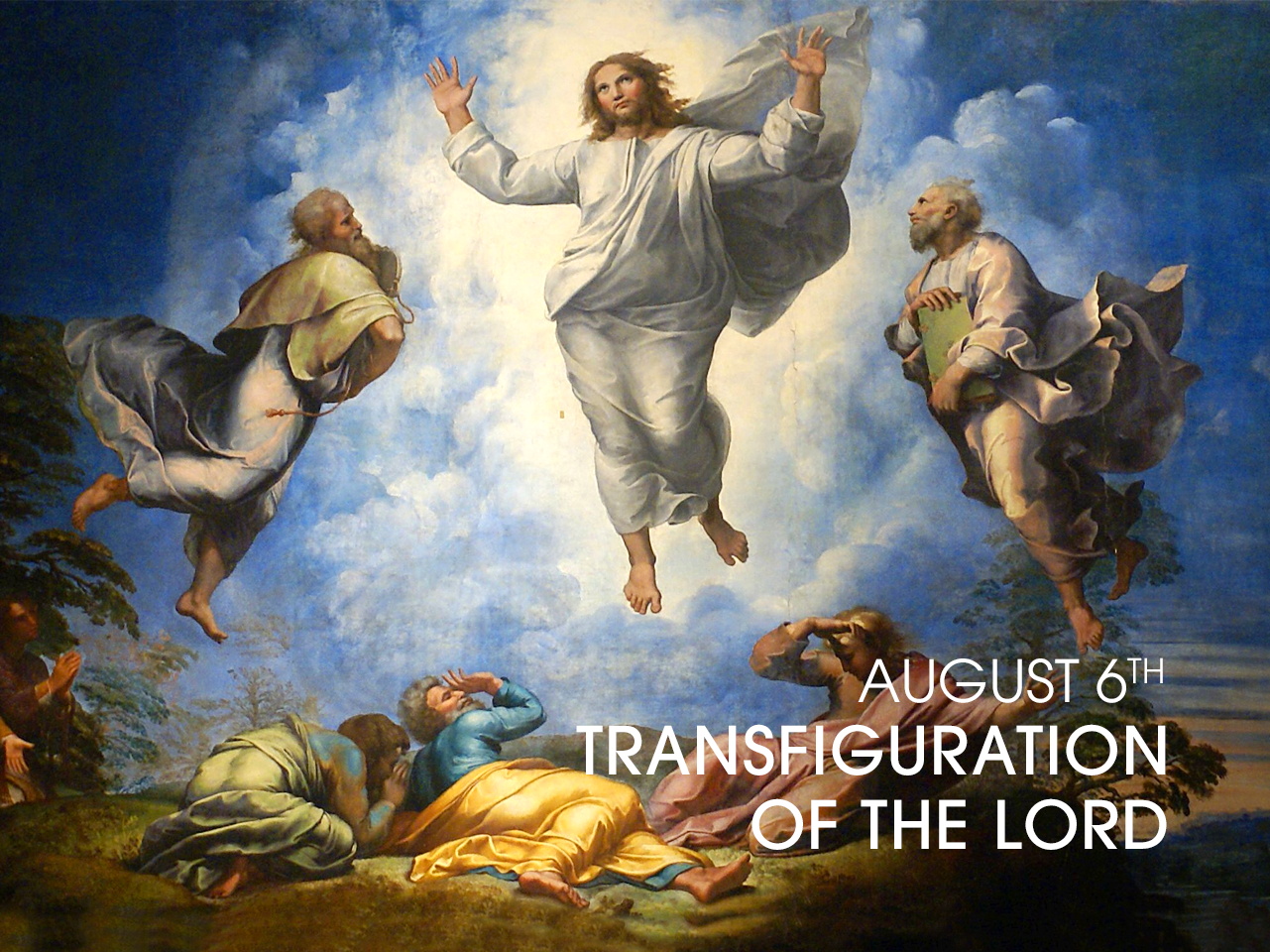 Feast of the Transfiguration
Feast Day
The Feast of the Transfiguration of Our Lord takes place on August 6th, an event mentioned in all three synoptic Gospels. After revealing that he would be put to death in Jerusalem, Jesus took the three disciples of his inner circle to the summit of Mount Tabor in order to reveal his glory to them. Peter, James, and John saw Jesus transfigured before them, radiant in the fullness of his glory as he truly was, the Son of God. Next to Jesus were Moses and Elijah as witnesses to Christ's fulfillment of the Old Testament law and prophets. St. Matthew writes of the event by saying, "He was transfigured before them. And his face did shine as the sun: and his garments became white as snow."
See More About Today's Feast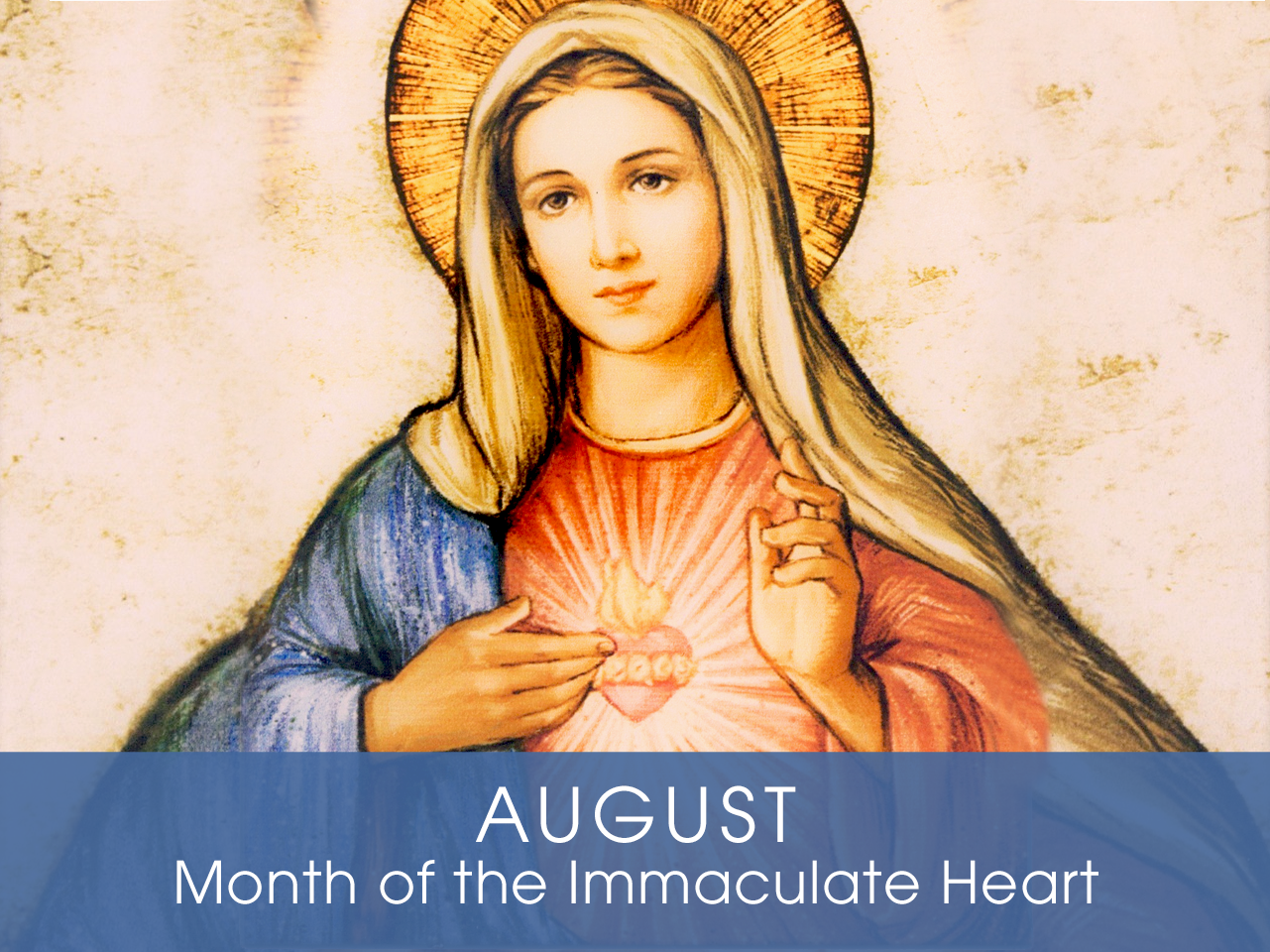 Month of the

Immaculate Heart of Mary
Devotion of the Month
The Church dedicates the month of August to the Immaculate Heart of Mary. It is a dogma of the Catholic faith that Mary is the Immaculate Conception; that is, in preparation for the Incarnation of the Second Person of the Holy Trinity in her womb, she was conceived without the corruption of sin through the foreseen and infinite merits of her Son, Jesus Christ. Over the centuries, as saints and theologians reflected on how Mary pondered and treasured the sacred events from the life of Christ in her holy heart, as attested in Scripture, her pure heart was recognized as something to be imitated. Devotion to Our Lady's purity of heart began to flower—so much so that in the 17th century, St. John Eudes promoted it alongside the Sacred Heart of Jesus. The devotion rose to a new level after the apparitions of Our Lady of Fatima, when Mary revealed an image of her Immaculate Heart to Lucia, Jacinta, and Francisco.
Find a Devotional or Sacramental
Daily Prayers
Prayer for the Dead
In your hands, O Lord, we humbly entrust our brothers and sisters.
In this life you embraced them with your tender love;
deliver them now from every evil and bid them eternal rest.
The old order has passed away: welcome them into paradise,
where there will be no sorrow, no weeping or pain,
but fullness of peace and joy with your Son and the Holy
Spirit forever and ever. Amen.
Prayer of Spiritual Communion
My Jesus, I believe that You are present in the most Blessed Sacrament. I love You above all things and I desire to receive You into my soul. Since I cannot now receive You sacramentally, come at least spiritually into my heart. I embrace You as if You were already there, and unite myself wholly to You. Never permit me to be separated from You. Amen.
Prayer for the Holy Father
Almighty and everlasting God, have mercy upon Thy servant, Pope Francis, our Supreme Pontiff, and direct him, according to Thy loving kindness, in the way of eternal salvation; that, of Thy gift, he may ever desire that which is pleasing unto Thee and may accomplish it with all his might. Through Christ Our Lord. Amen. Our Father. Hail Mary.