"Miss no single opportunity of making some small sacrifice, here by a smiling look, there by a kindly word; always doing the smallest right and doing it all for love." St. Therese of Lisieux - The Little Flower
Today's

Meditation

"Is it not your duty to give yourself entirely to Him the same at every moment? As you advance in years, God's benefits also become more numerous; your gratitude and, therefore, your fidelity ought also grow. God alone created your heart, and He created it for Himself alone. He alone should be its master…God does not think it too much that He should give Himself entirely to you. Live your life, therefore, entirely for Him. Give Him all and in Him you will find all."
—Alexander De Rouville, p. 31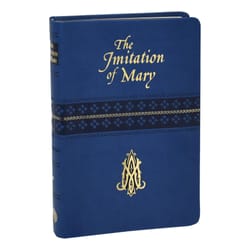 Daily

Verse
"Do not let your hearts be troubled. You have faith in God; have faith also in me. In my Father's house there are many dwelling places. If there were not, would I have told you that I am going to prepare a place for you? And if I go and prepare a place for you, I will come back again and take you to myself, so that where I am you also may be." John 14:1-3
St. Lawrence of Rome
Saint of the Day
St. Lawrence of Rome (d. 258 A.D.) was likely a Spaniard by birth who lived in Rome while Christianity was outlawed under pain of death. He was appointed by Pope St. Sixtus II as archdeacon over the seven deacons of Rome, and held the sacred duty of tending to the Church's wealth and distributing alms to the poor. After Pope St. Sixtus II was beheaded by Roman Emperor Valerian, along with the six other deacons, Lawrence was left as the highest-ranking clergy in Rome. He was ordered by the Roman authorities to appear before the tribunal—a summons to his execution—along with the treasures of the Church that were in his possession. St. Lawrence then quickly distributed the Church's wealth to the poor so that the government could not confiscate it. On the appointed day, August 10th, Lawrence responded to the summons by bringing with him a multitude of the poor and crippled of Rome; these he proclaimed to be the true treasure of the Church. This angered the authorities so greatly that Lawrence was ordered to be burned alive on a gridiron. He was bound to the metal grate and slowly roasted to death over hot coals. During his torture Lawrence famously mocked his torturers by saying, "I am done on this side, turn me over." St. Lawrence is the patron saint of many causes including cooks, chefs, comedians, deacons, librarians, students, and the poor. His feast day is August 10th.
Find a Devotional for this Saint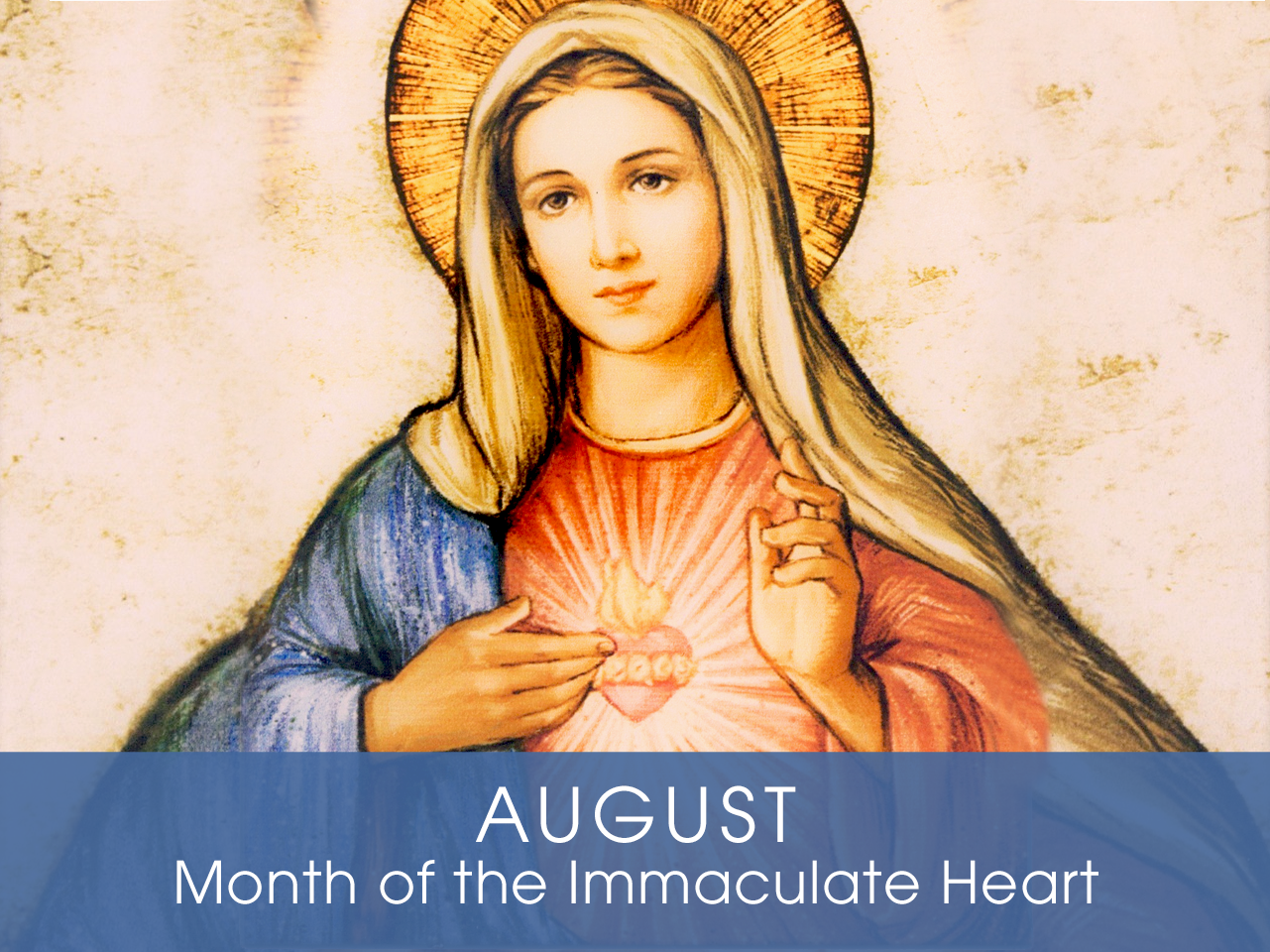 Month of the

Immaculate Heart of Mary
Devotion of the Month
The Church dedicates the month of August to the Immaculate Heart of Mary. It is a dogma of the Catholic faith that Mary is the Immaculate Conception; that is, in preparation for the Incarnation of the Second Person of the Holy Trinity in her womb, she was conceived without the corruption of sin through the foreseen and infinite merits of her Son, Jesus Christ. Over the centuries, as saints and theologians reflected on how Mary pondered and treasured the sacred events from the life of Christ in her holy heart, as attested in Scripture, her pure heart was recognized as something to be imitated. Devotion to Our Lady's purity of heart began to flower—so much so that in the 17th century, St. John Eudes promoted it alongside the Sacred Heart of Jesus. The devotion rose to a new level after the apparitions of Our Lady of Fatima, when Mary revealed an image of her Immaculate Heart to Lucia, Jacinta, and Francisco.
Find a Devotional or Sacramental
Daily Prayers
Prayer for the Dead
In your hands, O Lord, we humbly entrust our brothers and sisters.
In this life you embraced them with your tender love;
deliver them now from every evil and bid them eternal rest.
The old order has passed away: welcome them into paradise,
where there will be no sorrow, no weeping or pain,
but fullness of peace and joy with your Son and the Holy
Spirit forever and ever. Amen.
Prayer of Spiritual Communion
My Jesus, I believe that You are present in the most Blessed Sacrament. I love You above all things and I desire to receive You into my soul. Since I cannot now receive You sacramentally, come at least spiritually into my heart. I embrace You as if You were already there, and unite myself wholly to You. Never permit me to be separated from You. Amen.
Prayer for the Holy Father
Almighty and everlasting God, have mercy upon Thy servant, Pope Francis, our Supreme Pontiff, and direct him, according to Thy loving kindness, in the way of eternal salvation; that, of Thy gift, he may ever desire that which is pleasing unto Thee and may accomplish it with all his might. Through Christ Our Lord. Amen. Our Father. Hail Mary.