"To convert somebody, go and take them by the hand and guide them." St. Thomas Aquinas
Today's

Meditation

"In the hustle and bustle of our lives, it is a great consolation that the Lord Jesus takes the initiative and approaches us. The providence of God, His fatherly care for us, is a humbling mystery that allows us to know of His presence in our lives. The Lord shows us this providence and comes directly to us "on the road" of our lives, of our suffering, confusion, anxiety, and of our joys, accomplishments, and hopes. The Lord is with us. Just as He asked the disciples about the events in Jerusalem, the Lord asks us: "What is happening in your lives?" He walks with us, listens to us, cares for us, and desires to be with us along the road of our lives."
—Father Jeffrey Kirby, STL, p.101-102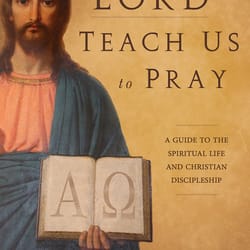 Daily

Verse
"The Lord is my light and my salvation; whom shall I fear? The Lord is the stronghold of my life; of whom shall I be afraid?" Psalm 27:1
St. Clare of Assisi
Saint of the Day
St. Clare (1194–1253) was born in Assisi, Italy, to an aristocratic family, the daughter of a wealthy count. From childhood she was pious after the example of her mother, and as she grew up her longing for God increased. When she was eighteen she heard St. Francis of Assisi preach a Lenten mission in the local church. His holy example kindled her desire to renounce the world and follow Christ. She secretly begged Francis to help her live as he did, in simplicity according to the Gospel. St. Francis agreed. On Palm Sunday, Clare attended High Mass in all her finery for the final time. There she received a mystical experience which confirmed her desire to renounce the world and follow Christ after the example of St. Francis. That same night she secretly fled her father's house, along with two companions, to a chapel where St. Francis awaited her with his friars. She exchanged her fine clothes for a rough tunic and veil, and had her hair cut off. Francis placed Clare for a time with Benedictine nuns to escape the wrath of her family. She was soon joined by her sister, Agnes, and other young women whom St. Francis inspired. He permanently housed the women, with Clare as abbess, in the Church of San Damiano outside Assisi. This became the first foundation of the Poor Clare nuns. St. Clare lived there for the next forty years in prayer, penance, and fasting. She is the patroness of eyes and eye diseases, the telephone, and television. Her feast day is August 11th.
Find a Devotional for this Saint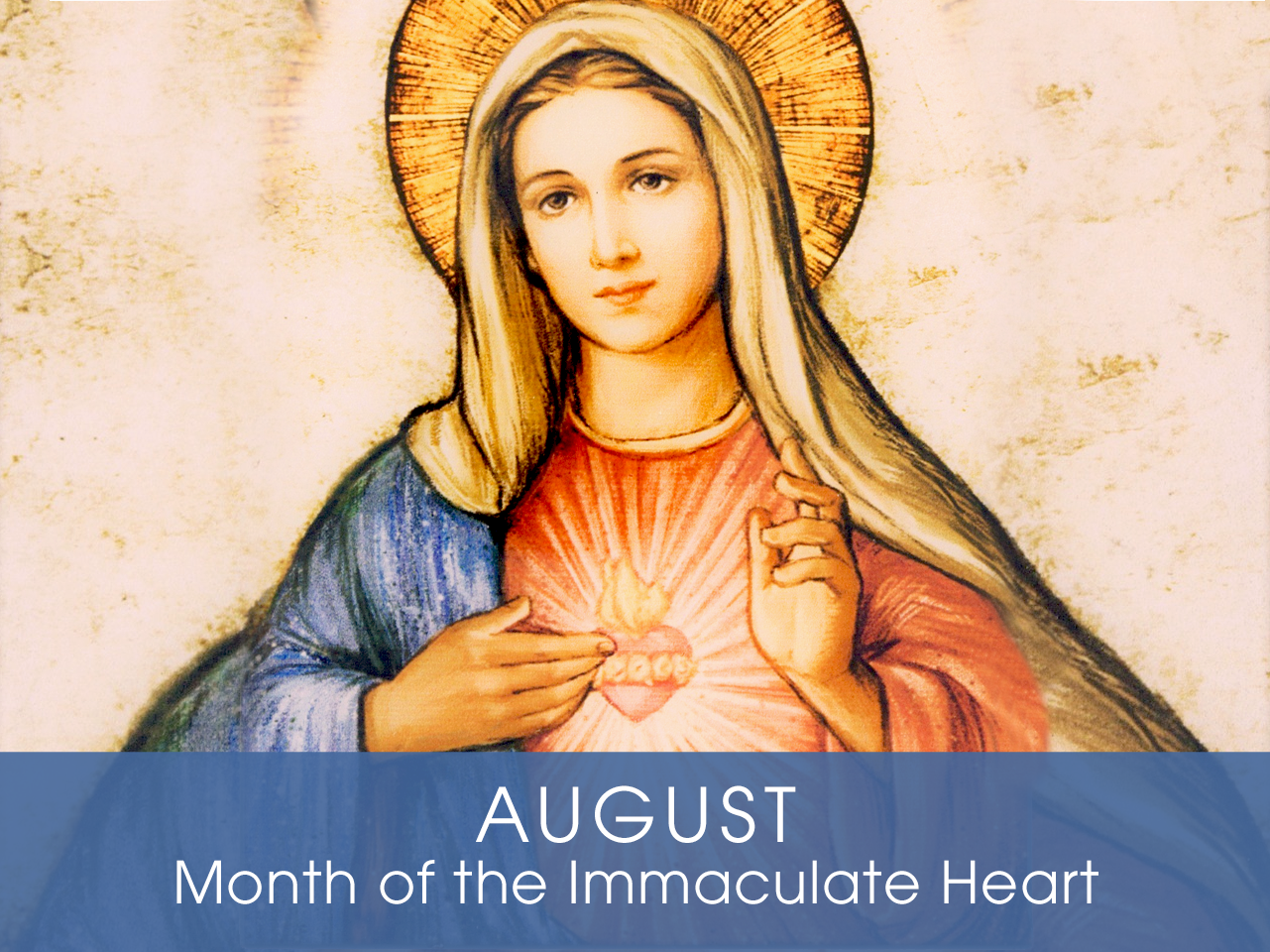 Month of the

Immaculate Heart of Mary
Devotion of the Month
The Church dedicates the month of August to the Immaculate Heart of Mary. It is a dogma of the Catholic faith that Mary is the Immaculate Conception; that is, in preparation for the Incarnation of the Second Person of the Holy Trinity in her womb, she was conceived without the corruption of sin through the foreseen and infinite merits of her Son, Jesus Christ. Over the centuries, as saints and theologians reflected on how Mary pondered and treasured the sacred events from the life of Christ in her holy heart, as attested in Scripture, her pure heart was recognized as something to be imitated. Devotion to Our Lady's purity of heart began to flower—so much so that in the 17th century, St. John Eudes promoted it alongside the Sacred Heart of Jesus. The devotion rose to a new level after the apparitions of Our Lady of Fatima, when Mary revealed an image of her Immaculate Heart to Lucia, Jacinta, and Francisco.
Find a Devotional or Sacramental
Daily Prayers
Prayer for the Dead
In your hands, O Lord, we humbly entrust our brothers and sisters.
In this life you embraced them with your tender love;
deliver them now from every evil and bid them eternal rest.
The old order has passed away: welcome them into paradise,
where there will be no sorrow, no weeping or pain,
but fullness of peace and joy with your Son and the Holy
Spirit forever and ever. Amen.
Prayer of Spiritual Communion
My Jesus, I believe that You are present in the most Blessed Sacrament. I love You above all things and I desire to receive You into my soul. Since I cannot now receive You sacramentally, come at least spiritually into my heart. I embrace You as if You were already there, and unite myself wholly to You. Never permit me to be separated from You. Amen.
Prayer for the Holy Father
Almighty and everlasting God, have mercy upon Thy servant, Pope Francis, our Supreme Pontiff, and direct him, according to Thy loving kindness, in the way of eternal salvation; that, of Thy gift, he may ever desire that which is pleasing unto Thee and may accomplish it with all his might. Through Christ Our Lord. Amen. Our Father. Hail Mary.