"He who seeks not the Cross of Christ seeks not the glory of Christ." St. John of the Cross
Today's

Meditation

"Habits are being formed here under the pressure of temptation and difficulty that unfold in perfect form and beauty when the soul that has developed these habits passes into its true home. Those very temptations that made it so difficult to persevere were really the means of developing these powers. The spirit of prayer and worship grew on; hampered and oppressed by the distractions of life, it fought its way in spite of them and thus gained strength; then, when all these were removed, it opened out unhindered in its perfect growth. Now, there is one fundamental principle of the spiritual life that has to be learned and practiced here, mostly with suffering, often with the very keenest suffering, although so closely associated with it that it almost seems a necessary part of it, is indeed only accidental, and one day will altogether cease, while the grace that has been fought for and developed in so much agony will live on forever, and be the delight of the soul through eternity."
—Fr. Basil Maturin, p. 44-45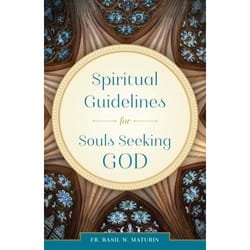 Daily

Verse
"But now thus says the Lord, he who created you, O Jacob, he who formed you, O Israel: "Fear not, for I have redeemed you; I have called you by name, you are mine."" Isaiah 43:1
St. Jeanne de Chantal
Saint of the Day
St. Jeanne (Jane) Frances de Chantal (1572–1641) was born in Dijon, France. She was the daughter of the president of parliament, and lived up to her noble status as a refined, cheerful, and beautiful woman. At the age of twenty-one she married a baron and together they had six children. She was strong in her faith, having daily Mass said in her castle, giving alms to the poor, and skillfully managing her household. After seven years of marriage, her husband was killed in an accident. To protect the estate for her children, she was obliged to live with her ill-tempered father-in-law for seven years. When she was thirty-two she met St. Francis de Sales, whom she had previously seen in a vision after praying for a spiritual director. To her private vow of chastity she added another of obedience to his direction, while continuing to provide for her children. At the age of forty-five, after meeting her family obligations, she and St. Francis founded a religious institute for women, the Congregation of the Visitation, which was to exemplify the virtues of the Virgin Mary at the Visitation. The Visitation sisters accepted women who were rejected from other religious orders due to age or illness. They were notable for their charitable works. Aristocrats and the nobility flocked to Jeanne de Chantal's reception-room to seek her counsel. She underwent great trials, including the deaths of many of her close family and friends. She also traveled extensively to found new Visitation houses, having established eighty-six at the time of her death. Her feast day is August 12th.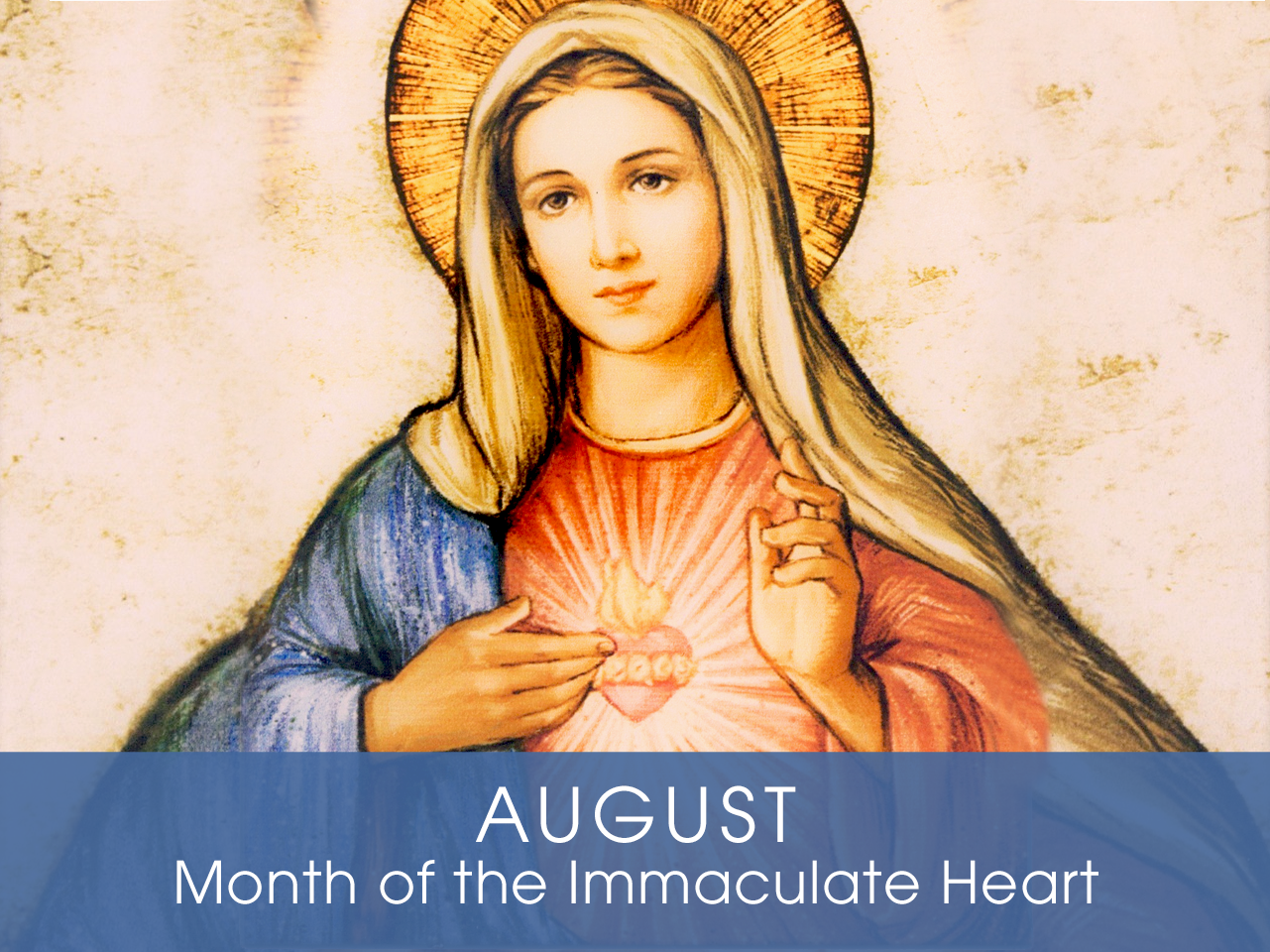 Month of the

Immaculate Heart of Mary
Devotion of the Month
The Church dedicates the month of August to the Immaculate Heart of Mary. It is a dogma of the Catholic faith that Mary is the Immaculate Conception; that is, in preparation for the Incarnation of the Second Person of the Holy Trinity in her womb, she was conceived without the corruption of sin through the foreseen and infinite merits of her Son, Jesus Christ. Over the centuries, as saints and theologians reflected on how Mary pondered and treasured the sacred events from the life of Christ in her holy heart, as attested in Scripture, her pure heart was recognized as something to be imitated. Devotion to Our Lady's purity of heart began to flower—so much so that in the 17th century, St. John Eudes promoted it alongside the Sacred Heart of Jesus. The devotion rose to a new level after the apparitions of Our Lady of Fatima, when Mary revealed an image of her Immaculate Heart to Lucia, Jacinta, and Francisco.
Find a Devotional or Sacramental
Daily Prayers
Prayer for the Dead
In your hands, O Lord, we humbly entrust our brothers and sisters.
In this life you embraced them with your tender love;
deliver them now from every evil and bid them eternal rest.
The old order has passed away: welcome them into paradise,
where there will be no sorrow, no weeping or pain,
but fullness of peace and joy with your Son and the Holy
Spirit forever and ever. Amen.
Prayer of Spiritual Communion
My Jesus, I believe that You are present in the most Blessed Sacrament. I love You above all things and I desire to receive You into my soul. Since I cannot now receive You sacramentally, come at least spiritually into my heart. I embrace You as if You were already there, and unite myself wholly to You. Never permit me to be separated from You. Amen.
Prayer for the Holy Father
Almighty and everlasting God, have mercy upon Thy servant, Pope Francis, our Supreme Pontiff, and direct him, according to Thy loving kindness, in the way of eternal salvation; that, of Thy gift, he may ever desire that which is pleasing unto Thee and may accomplish it with all his might. Through Christ Our Lord. Amen. Our Father. Hail Mary.