"You must ask God to give you power to fight against the sin of pride which is your greatest enemy - the root of all that is evil, and the failure of all that is good. For God resists the proud." St. Vincent de Paul
Today's

Meditation

"If you wish to explore the Holy Scripture, and you overcome your laziness and apply yourself, thirsting for the knowledge, then every good thing will be yours. You will fill your mind with the divine light. Then, when you apply that light to the doctrines of the Church, you will very easily recognize everything that is true and unadulterated, and lay it up in the hidden treasures of your soul."
—St. Cyril of Alexandria, p. 167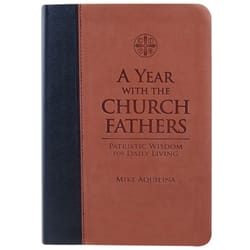 Daily

Verse
"Are they not all ministering spirits sent forth to serve, for the sake of those who are to obtain salvation?" Hebrews 1:14
St. Cassian of Imola
Saint of the Day
St. Cassian of Imola (4th c.) was the Bishop of Brescia near Milan, Italy. When a wave of persecution erupted under the Roman Emperor, Cassian fled to Imola, Italy, where he found work as a schoolmaster teaching children how to read and write. He was a disciplined and effective educator. In addition to instructing his students in the Christian faith, he also taught them a form of shorthand that allowed them to write as fast as they could speak. A city official discovered that Cassian was a Christian and denounced him to the government authorities. Cassian was arrested and ordered to offer sacrifice to the pagan gods, which he refused. As punishment the local judge ordered that he be stripped, bound, and tied to a stake. He was then turned over to his pagan students, numbering about 200, to be tortured to death. His students used their iron styli (writing instruments) to mercilessly carve into his skin and slowly stab him to death. St. Cassian died from the many wounds inflicted all over his body. St. Cassian of Imola is the patron saint of students, school teachers, shorthand writers, court reporters, stenographers, and parish clerks. His feast day is August 13th.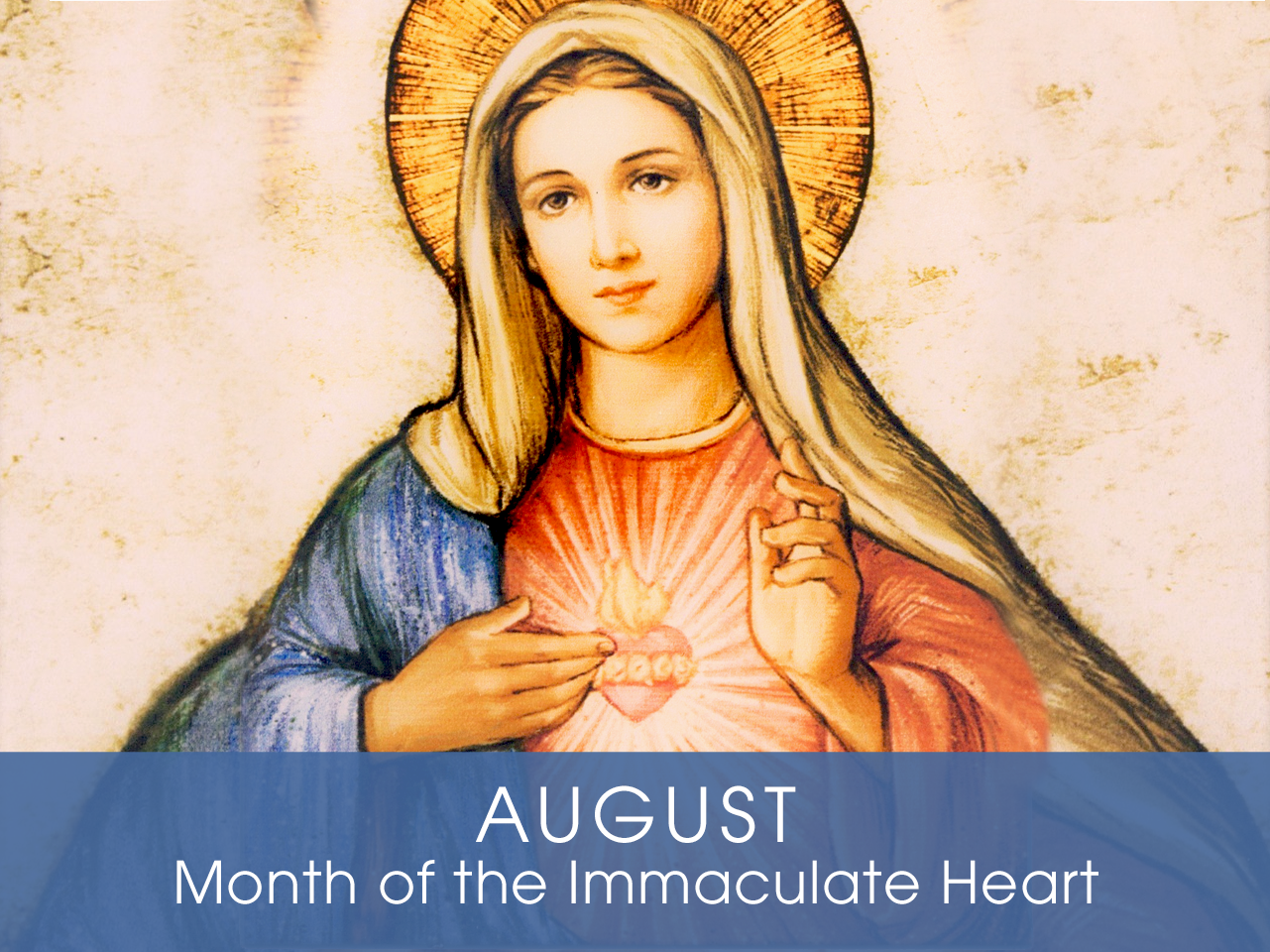 Month of the

Immaculate Heart of Mary
Devotion of the Month
The Church dedicates the month of August to the Immaculate Heart of Mary. It is a dogma of the Catholic faith that Mary is the Immaculate Conception; that is, in preparation for the Incarnation of the Second Person of the Holy Trinity in her womb, she was conceived without the corruption of sin through the foreseen and infinite merits of her Son, Jesus Christ. Over the centuries, as saints and theologians reflected on how Mary pondered and treasured the sacred events from the life of Christ in her holy heart, as attested in Scripture, her pure heart was recognized as something to be imitated. Devotion to Our Lady's purity of heart began to flower—so much so that in the 17th century, St. John Eudes promoted it alongside the Sacred Heart of Jesus. The devotion rose to a new level after the apparitions of Our Lady of Fatima, when Mary revealed an image of her Immaculate Heart to Lucia, Jacinta, and Francisco.
Find a Devotional or Sacramental
Daily Prayers
Prayer for the Dead
In your hands, O Lord, we humbly entrust our brothers and sisters.
In this life you embraced them with your tender love;
deliver them now from every evil and bid them eternal rest.
The old order has passed away: welcome them into paradise,
where there will be no sorrow, no weeping or pain,
but fullness of peace and joy with your Son and the Holy
Spirit forever and ever. Amen.
Prayer of Spiritual Communion
My Jesus, I believe that You are present in the most Blessed Sacrament. I love You above all things and I desire to receive You into my soul. Since I cannot now receive You sacramentally, come at least spiritually into my heart. I embrace You as if You were already there, and unite myself wholly to You. Never permit me to be separated from You. Amen.
Prayer for the Holy Father
Almighty and everlasting God, have mercy upon Thy servant, Pope Francis, our Supreme Pontiff, and direct him, according to Thy loving kindness, in the way of eternal salvation; that, of Thy gift, he may ever desire that which is pleasing unto Thee and may accomplish it with all his might. Through Christ Our Lord. Amen. Our Father. Hail Mary.