"To put into practice the teachings of our holy faith, it is not enough to convince ourselves that they are true; we must love them. Love united to faith makes us practise our religion." St. Alphonsus Liguori
Today's

Meditation

"I do not wish the soul to consider her sins, either in general or in particular, without also remembering the Blood and the broadness of My mercy, for fear that otherwise she should be brought to confusion. And together with confusion would come the Devil, who has caused it, under colour of contrition and displeasure of sin, and so she would arrive at eternal damnation, not only on account of her confusion, but also through the despair which would come to her, because she did not seize the arm of My mercy. This is one of the subtle devices with which the Devil deludes My servants, and, in order to escape from his deceit, and to be pleasing to Me, you must enlarge your hearts and affections in My boundless mercy, with true humility. Thou knowest that the pride of the devil cannot resist the humble mind, nor can any confusion of spirit be greater than the broadness of My good mercy, if the soul will only truly hope therein."
—St. Catherine Of Siena, p. 94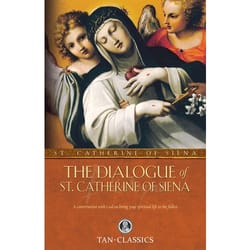 Daily

Verse
"But you will receive power when the holy Spirit comes upon you, and you will be my witnesses in Jerusalem, throughout Judea and Samaria, and to the ends of the earth." Acts 1:8
St. Maximilian Kolbe
Saint of the Day
St. Maximilian Kolbe (1894–1941) was born in Poland to a devout Christian family. As a boy he had a vision of the Blessed Virgin Mary. She showed him two crowns: a white one for virginity and a red one for martyrdom, and asked him which he would be willing to accept. He replied that he would accept both. He later joined the Franciscans. While studying for the priesthood in Rome, he organized a group of friars and founded the Militia of the Immaculata in 1917 to crusade for consecration to the Immaculate Heart of Mary and to oppose the evil of Freemasonry. From it came the Knights of the Immaculate magazine that reached a circulation of 750,000, as well as a radio show, both of which became a resource for strengthening faith across Poland. He also established a monastery which grew to 800 friars, the largest in the world at the time. In 1930 he traveled to the Far East and founded another monastery in Nagasaki, Japan. He returned to Poland in 1936. During World War II, St. Maximilian Kolbe housed over 3,000 Polish refugees at his monastery. He was eventually imprisoned because of his effective work, and was sent to Auschwitz in 1941. There he endured special cruelty because he was a Catholic priest. St. Maximilian ministered to the prisoners, and offered his life in place of a father who had been condemned to death. After being starved for two weeks and still found alive, Maximilian was killed by lethal injection on August 14, 1941. He is the patron saint of families, drug addicts, prisoners, journalists, and the pro-life movement. His feast day is August 14th.
Find a Devotional for this Saint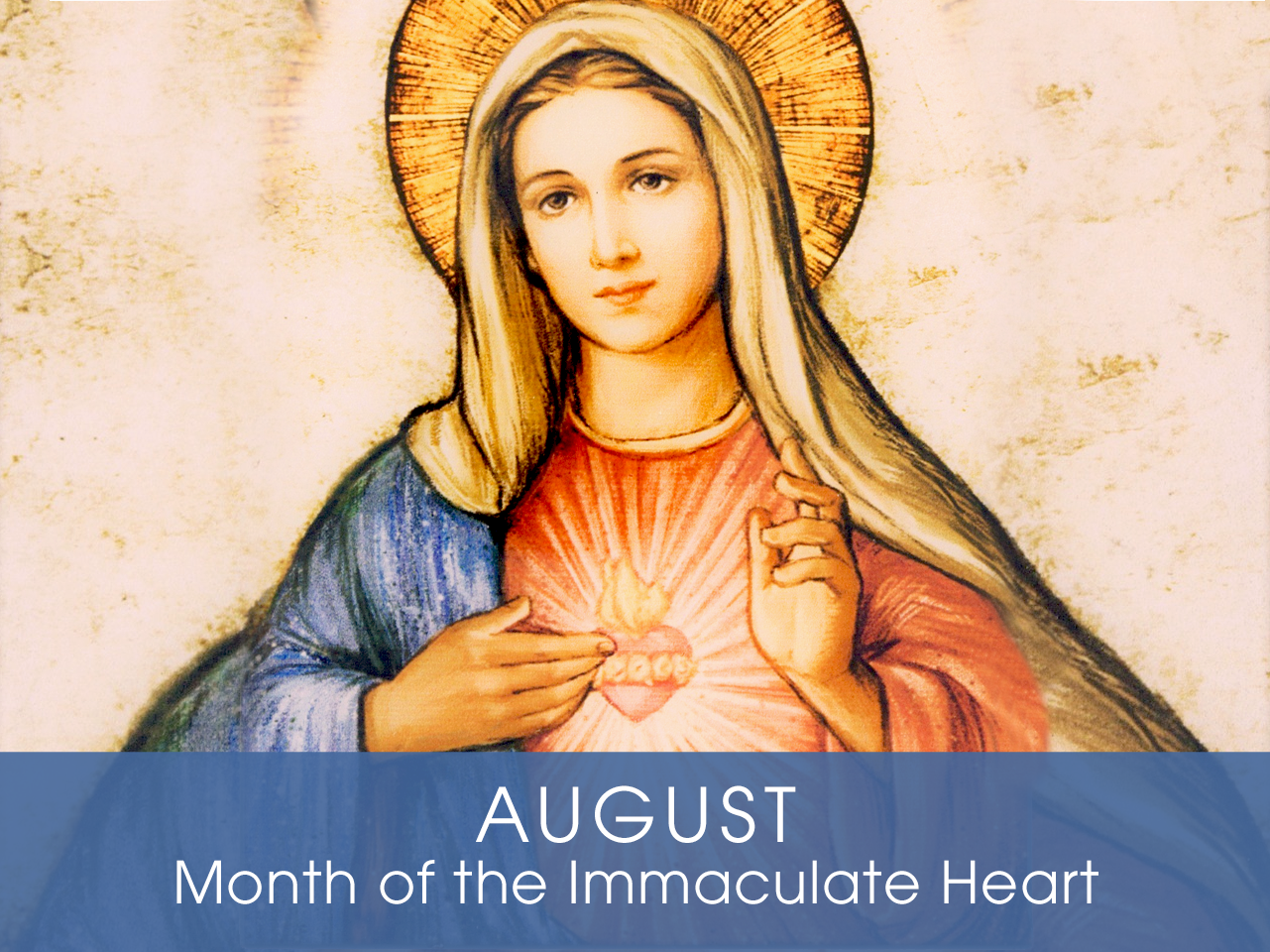 Month of the

Immaculate Heart of Mary
Devotion of the Month
The Church dedicates the month of August to the Immaculate Heart of Mary. It is a dogma of the Catholic faith that Mary is the Immaculate Conception; that is, in preparation for the Incarnation of the Second Person of the Holy Trinity in her womb, she was conceived without the corruption of sin through the foreseen and infinite merits of her Son, Jesus Christ. Over the centuries, as saints and theologians reflected on how Mary pondered and treasured the sacred events from the life of Christ in her holy heart, as attested in Scripture, her pure heart was recognized as something to be imitated. Devotion to Our Lady's purity of heart began to flower—so much so that in the 17th century, St. John Eudes promoted it alongside the Sacred Heart of Jesus. The devotion rose to a new level after the apparitions of Our Lady of Fatima, when Mary revealed an image of her Immaculate Heart to Lucia, Jacinta, and Francisco.
Find a Devotional or Sacramental
Daily Prayers
Prayer for the Dead
In your hands, O Lord, we humbly entrust our brothers and sisters.
In this life you embraced them with your tender love;
deliver them now from every evil and bid them eternal rest.
The old order has passed away: welcome them into paradise,
where there will be no sorrow, no weeping or pain,
but fullness of peace and joy with your Son and the Holy
Spirit forever and ever. Amen.
Prayer of Spiritual Communion
My Jesus, I believe that You are present in the most Blessed Sacrament. I love You above all things and I desire to receive You into my soul. Since I cannot now receive You sacramentally, come at least spiritually into my heart. I embrace You as if You were already there, and unite myself wholly to You. Never permit me to be separated from You. Amen.
Prayer for the Holy Father
Almighty and everlasting God, have mercy upon Thy servant, Pope Francis, our Supreme Pontiff, and direct him, according to Thy loving kindness, in the way of eternal salvation; that, of Thy gift, he may ever desire that which is pleasing unto Thee and may accomplish it with all his might. Through Christ Our Lord. Amen. Our Father. Hail Mary.