"Even when God's will does not correspond to your own desires, it is always beneficial for you." St. Arnold Janssen
Today's

Meditation

"I believe we shall never learn to know ourselves except by endeavoring to know God, for, beholding His greatness we are struck by our own baseness, His purity shows our foulness, and by meditating on His humility we find how very far we are from being humble. Two advantages are gained by this practice. First, it is clear that white looks far whiter when placed near something black, and on the contrary, black never looks so dark as when seen beside something white. Secondly, our understanding and will become more noble and capable of good in every way when we turn from ourselves to God: it is very injurious never to raise our minds above the mire of our own faults."
—St. Teresa of Avila, p. 17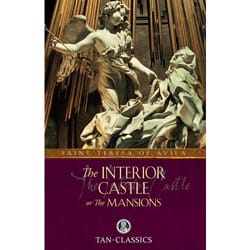 Daily

Verse
"I charge you in the presence of God and of Christ Jesus, who will judge the living and the dead, and by his appearing and his kingly power: proclaim the word; be persistent whether it is convenient or inconvenient; convince, reprimand, encourage through all patience and teaching." 2 Timothy 4:1-2
St. Roch / Rocco
Saint of the Day
St. Roch, also known as St. Rocco (d. 1327), was born in Montpellier, France, the pious son of the city's governor. He was born with a red cross on his chest, a sign that the Virgin Mary answered his mother's prayer to heal her barrenness. His parents died when he was twenty, after which he gave his wealth to the poor and handed the government of the city over to his uncle. Free from earthly cares, he set off as a pilgrim for Italy. When he came upon a town badly struck by the plague, he sojourned there to help the sick. He cured many people by making the Sign of the Cross over them. These miracles occurred at every plague-infested area that he passed through on his way to Rome. When he reached Piacenza he himself contracted the disease in his leg, and awaited death in a remote forest hut. Providentially, a count's hunting dog found and befriended him, brought him food, and licked his wounds. A spring arose nearby, providing fresh water. The count, who followed his dog one day, discovered the saint and aided him in his recovery. Slowly St. Roch's health was restored, after which he returned to his native Montpellier. He refused to disclose his identity to the townspeople so that he could remain poor and unknown. This secrecy aroused suspicion that he might be a spy, and he was cast into prison by his own uncle, who did not recognize him. St. Roch died in prison five years later. His identity was then discovered by the red cross birthmark on his chest. At his funeral, many miracles attested to his sanctity, and a church was erected for his veneration. St. Roch is the patron saint of dogs, surgeons, invalids, bachelors, and against plague and pestilence. His feast day is August 16th.
Find a Devotional for this Saint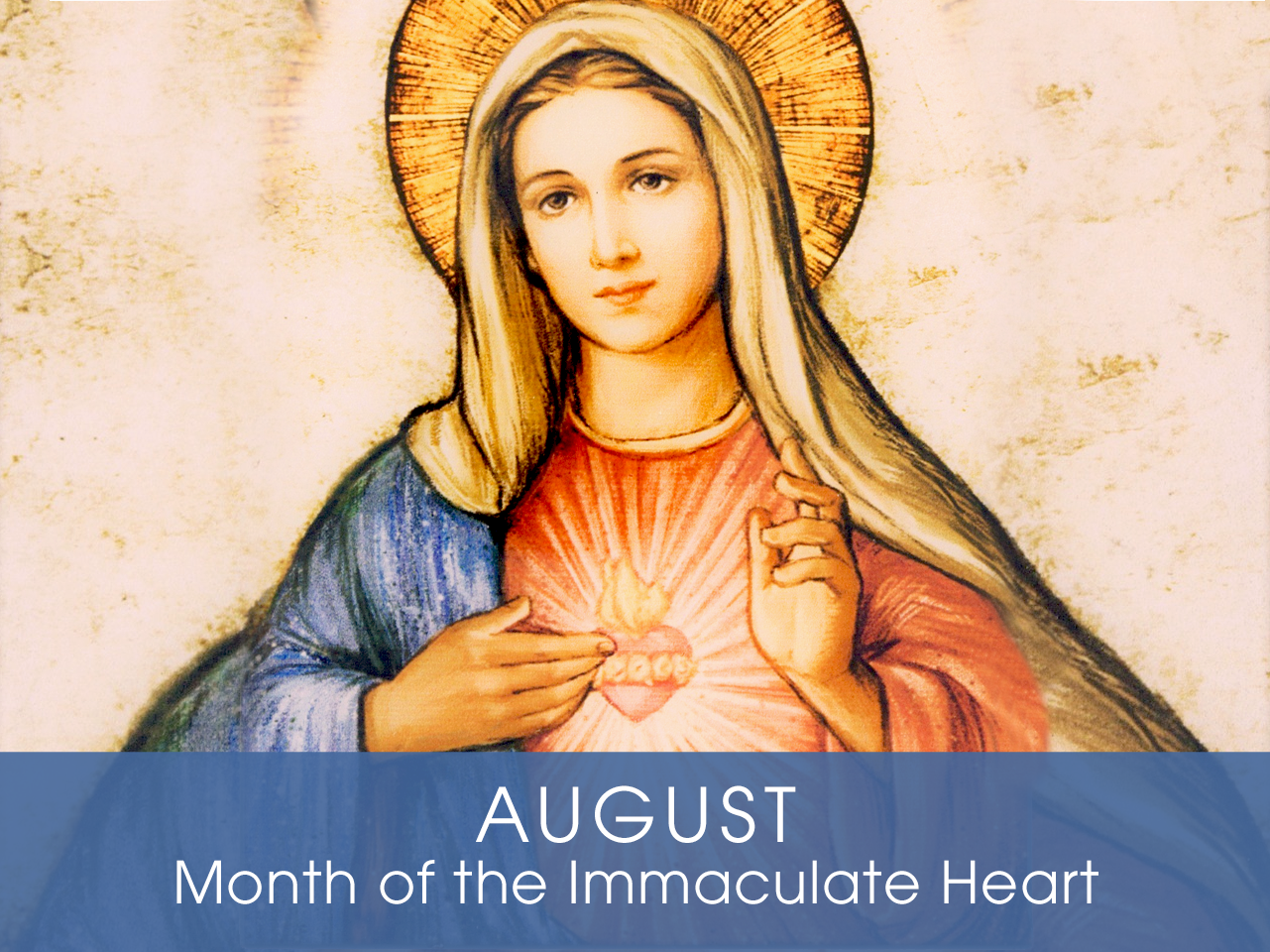 Month of the

Immaculate Heart of Mary
Devotion of the Month
The Church dedicates the month of August to the Immaculate Heart of Mary. It is a dogma of the Catholic faith that Mary is the Immaculate Conception; that is, in preparation for the Incarnation of the Second Person of the Holy Trinity in her womb, she was conceived without the corruption of sin through the foreseen and infinite merits of her Son, Jesus Christ. Over the centuries, as saints and theologians reflected on how Mary pondered and treasured the sacred events from the life of Christ in her holy heart, as attested in Scripture, her pure heart was recognized as something to be imitated. Devotion to Our Lady's purity of heart began to flower—so much so that in the 17th century, St. John Eudes promoted it alongside the Sacred Heart of Jesus. The devotion rose to a new level after the apparitions of Our Lady of Fatima, when Mary revealed an image of her Immaculate Heart to Lucia, Jacinta, and Francisco.
Find a Devotional or Sacramental
Daily Prayers
Prayer for the Dead
In your hands, O Lord, we humbly entrust our brothers and sisters.
In this life you embraced them with your tender love;
deliver them now from every evil and bid them eternal rest.
The old order has passed away: welcome them into paradise,
where there will be no sorrow, no weeping or pain,
but fullness of peace and joy with your Son and the Holy
Spirit forever and ever. Amen.
Prayer of Spiritual Communion
My Jesus, I believe that You are present in the most Blessed Sacrament. I love You above all things and I desire to receive You into my soul. Since I cannot now receive You sacramentally, come at least spiritually into my heart. I embrace You as if You were already there, and unite myself wholly to You. Never permit me to be separated from You. Amen.
Prayer for the Holy Father
Almighty and everlasting God, have mercy upon Thy servant, Pope Francis, our Supreme Pontiff, and direct him, according to Thy loving kindness, in the way of eternal salvation; that, of Thy gift, he may ever desire that which is pleasing unto Thee and may accomplish it with all his might. Through Christ Our Lord. Amen. Our Father. Hail Mary.