"Preserve the warmth of the family, because the warmth of the whole world cannot make up for it." St. Charbel Makhlouf
Today's

Meditation

"Reading the holy Scriptures confers two benefits. It trains the mind to understand them; it turns man's attention from the follies of the world and leads him to the love of God. Two kinds of study are called for here. We must first learn how the Scriptures are to be understood, and then see how to expound them with profit and in a manner worthy of them . . . No one can understand holy Scripture without constant reading . . . The more you devote yourself to the study of the sacred utterances, the richer will be your understanding of them, just as the more the soil is tilled, the richer the harvest."
—St. Isidore of Seville, p. 201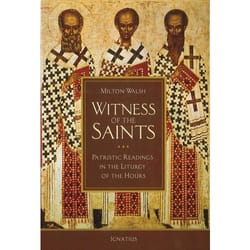 Daily

Verse
"O come, let us worship and bow down, let us kneel before the Lord, our Maker! For he is our God, and we are the people of his pasture, and the sheep of his hand." Psalm 95:6-7
St. Hyacinth of Poland
Saint of the Day
St. Hyacinth (1185-1257) was born of noble lineage and reared in a Polish castle. His parents took great care of the development of his mind and soul, entrusting his education to his uncle, a priest who became the Bishop of Krakow. Hyacinth excelled in his studies and was sent to the best universities in Europe. After earning two doctorates, he visited Rome in 1220 and met St. Dominic, who had recently received papal approval for the founding of the Order of Preachers. Hyacinth became one of the first Dominican friars and was sent to establish the order in Poland. He was so effective in his preaching for the salvation of souls that he also preached in many other countries including Austria, Prussia, Lithuania, Bohemia, Denmark, Sweden, Norway, Russia, and China. He founded many monasteries and churches, and multitudes were converted to the faith through his astounding miracles, even the extraordinary feat of raising a dead boy to life. One day he was saying Mass in Kiev when enemy Tartars invaded the city. After Mass he fled with the Blessed Sacrament, but he stopped when he heard a voice from a statue of the Virgin Mary asking that he take her with him. Although the statue was much too heavy to carry, he found that it became so light that he lifted it with ease. When he came to the Dnieper river with the Holy Eucharist and the Blessed Mother in his arms, he, along with his companions, walked dry-shod across the river as they fled from the Tartars. Worn out from his labors, he died on the Feast of the Assumption. St. Hyacinth is the patron of Lithuania, Krakow, and Poland. His feast day is August 17th.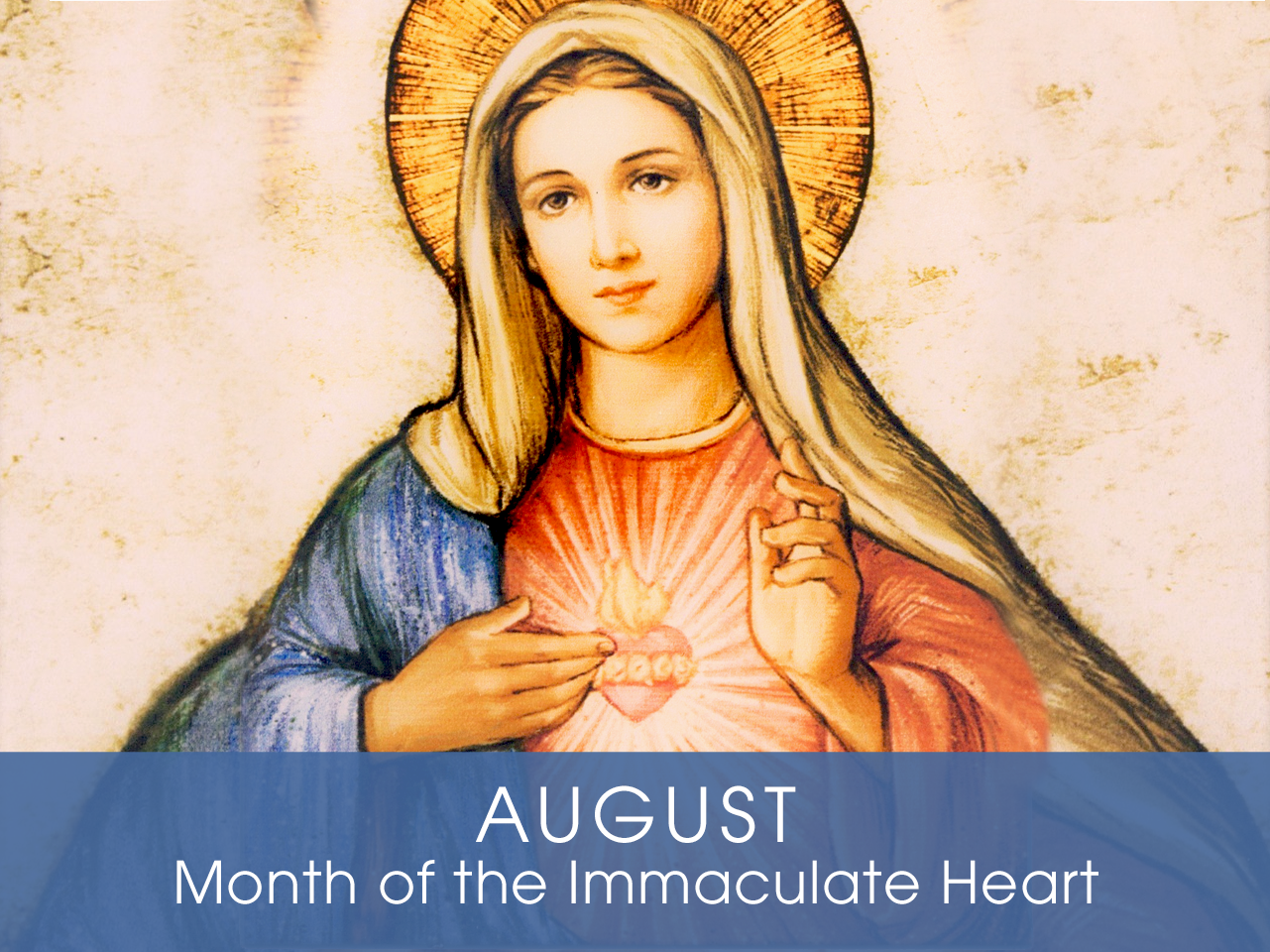 Month of the

Immaculate Heart of Mary
Devotion of the Month
The Church dedicates the month of August to the Immaculate Heart of Mary. It is a dogma of the Catholic faith that Mary is the Immaculate Conception; that is, in preparation for the Incarnation of the Second Person of the Holy Trinity in her womb, she was conceived without the corruption of sin through the foreseen and infinite merits of her Son, Jesus Christ. Over the centuries, as saints and theologians reflected on how Mary pondered and treasured the sacred events from the life of Christ in her holy heart, as attested in Scripture, her pure heart was recognized as something to be imitated. Devotion to Our Lady's purity of heart began to flower—so much so that in the 17th century, St. John Eudes promoted it alongside the Sacred Heart of Jesus. The devotion rose to a new level after the apparitions of Our Lady of Fatima, when Mary revealed an image of her Immaculate Heart to Lucia, Jacinta, and Francisco.
Find a Devotional or Sacramental
Daily Prayers
Prayer for the Dead
In your hands, O Lord, we humbly entrust our brothers and sisters.
In this life you embraced them with your tender love;
deliver them now from every evil and bid them eternal rest.
The old order has passed away: welcome them into paradise,
where there will be no sorrow, no weeping or pain,
but fullness of peace and joy with your Son and the Holy
Spirit forever and ever. Amen.
Prayer of Spiritual Communion
My Jesus, I believe that You are present in the most Blessed Sacrament. I love You above all things and I desire to receive You into my soul. Since I cannot now receive You sacramentally, come at least spiritually into my heart. I embrace You as if You were already there, and unite myself wholly to You. Never permit me to be separated from You. Amen.
Prayer for the Holy Father
Almighty and everlasting God, have mercy upon Thy servant, Pope Francis, our Supreme Pontiff, and direct him, according to Thy loving kindness, in the way of eternal salvation; that, of Thy gift, he may ever desire that which is pleasing unto Thee and may accomplish it with all his might. Through Christ Our Lord. Amen. Our Father. Hail Mary.