"Without love, deeds, even the most brilliant, count as nothing." St. Therese of Lisieux
Today's

Meditation

"The life of faith is nothing less than the continued pursuit of God through all that disguises, disfigures, destroys and, so to say, annihilates Him. It is in very truth a reproduction of the life of Mary who, from the Stable to the Cross, remained unalterably united to that God whom all the world misunderstood, abandoned, and persecuted. In like manner faithful souls endure a constant succession of trials. God hides beneath veils of darkness and illusive appearances which make His will difficult to recognize; but in spite of every obstacle these souls follow Him and love Him even to the death of the Cross."
—Fr. Jean-Pierre de Caussade, p. 25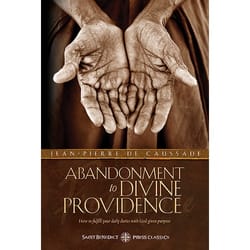 Daily

Verse
"Finally, all of you, be of one mind, sympathetic, loving toward one another, compassionate, humble. Do not return evil for evil, or insult for insult; but, on the contrary, a blessing, because to this you were called, that you might inherit a blessing." 1 Peter 3:8-9
Pope St. Pius X
Saint of the Day
Pope St. Pius X (1835-1914) was born Giuseppe Melchiore, one of ten children from an impoverished family living in Venetia, then under the political control of the Austrian Empire. His parents valued education and ensured that Giuseppe walked nearly four miles to school every day. Drawn to the priesthood, he received a scholarship to enter one of the best seminaries of his day, and was ordained in 1858. After the death of Pope Leo III, who made him cardinal, he was elected Supreme Pontiff in 1903. Saint Pius X was a man of virtue, sanctity, and zeal, and a great defender of the Catholic faith against heresy. He ranks as one of the greatest reforming popes in history. In his eleven-year pontificate he contributed to reforms in papal elections, seminary life, Eucharistic practice, liturgy, biblical studies, the Divine Office, catechesis, the organization of the Roman Curia, and canon law. He was also known as a pastoral pope for encouraging Catholic social action as well as the development of personal holiness, piety, and a daily lifestyle which reflected deep Christian values. He promoted the reading of Sacred Scripture by all the lay faithful, and harshly denounced the evil of Modernism as "the summation of all heresies." He also lowered the age of First Holy Communion to the age of reason. He was particularly devoted to the Blessed Virgin Mary under the title of Our Lady of Confidence. Pope St. Pius X is the patron of pilgrims and first communicants. His feast day is August 21st.
Find a Devotional for this Saint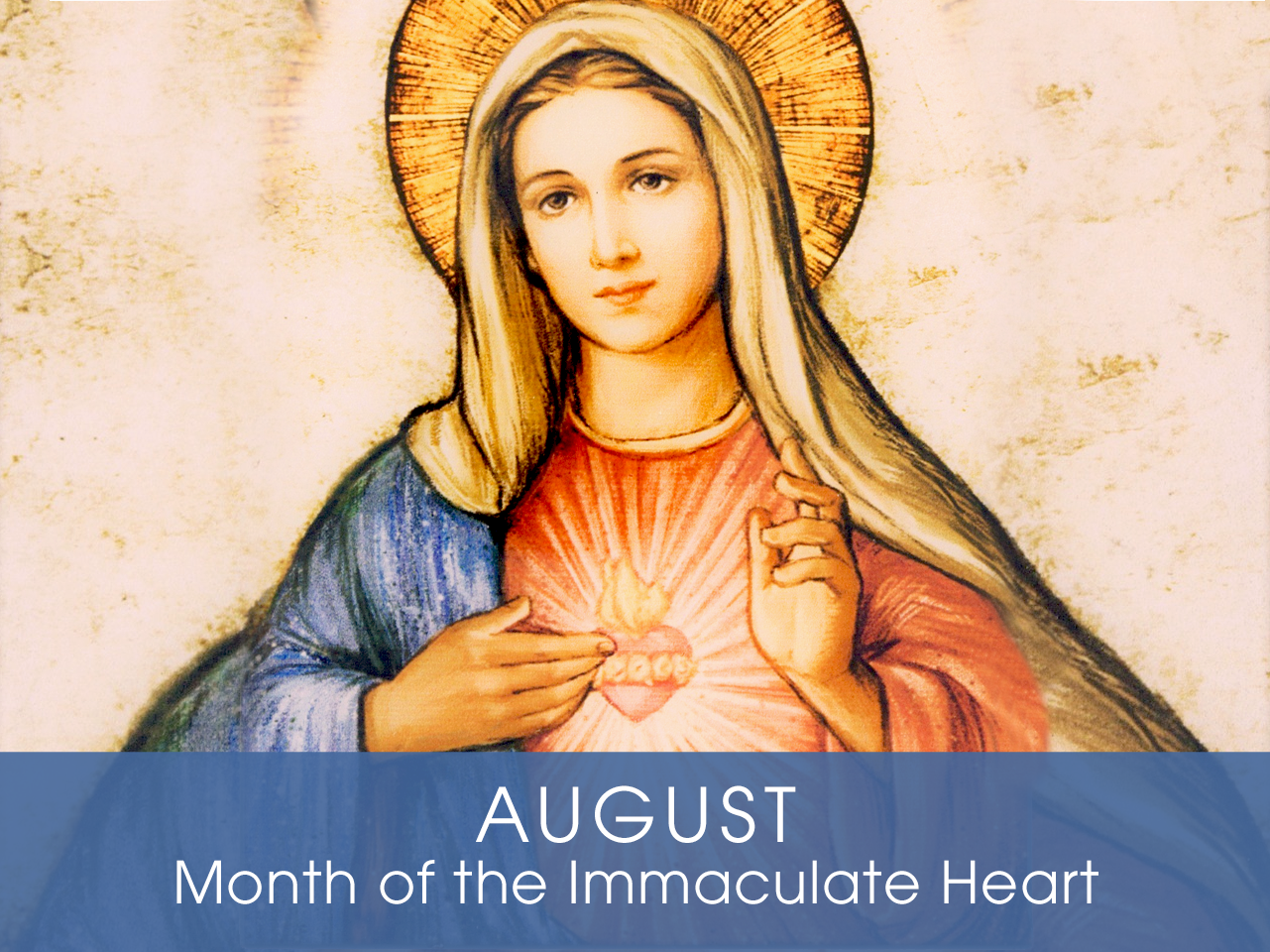 Month of the

Immaculate Heart of Mary
Devotion of the Month
The Church dedicates the month of August to the Immaculate Heart of Mary. It is a dogma of the Catholic faith that Mary is the Immaculate Conception; that is, in preparation for the Incarnation of the Second Person of the Holy Trinity in her womb, she was conceived without the corruption of sin through the foreseen and infinite merits of her Son, Jesus Christ. Over the centuries, as saints and theologians reflected on how Mary pondered and treasured the sacred events from the life of Christ in her holy heart, as attested in Scripture, her pure heart was recognized as something to be imitated. Devotion to Our Lady's purity of heart began to flower—so much so that in the 17th century, St. John Eudes promoted it alongside the Sacred Heart of Jesus. The devotion rose to a new level after the apparitions of Our Lady of Fatima, when Mary revealed an image of her Immaculate Heart to Lucia, Jacinta, and Francisco.
Find a Devotional or Sacramental
Daily Prayers
Prayer for the Dead
In your hands, O Lord, we humbly entrust our brothers and sisters.
In this life you embraced them with your tender love;
deliver them now from every evil and bid them eternal rest.
The old order has passed away: welcome them into paradise,
where there will be no sorrow, no weeping or pain,
but fullness of peace and joy with your Son and the Holy
Spirit forever and ever. Amen.
Prayer of Spiritual Communion
My Jesus, I believe that You are present in the most Blessed Sacrament. I love You above all things and I desire to receive You into my soul. Since I cannot now receive You sacramentally, come at least spiritually into my heart. I embrace You as if You were already there, and unite myself wholly to You. Never permit me to be separated from You. Amen.
Prayer for the Holy Father
Almighty and everlasting God, have mercy upon Thy servant, Pope Francis, our Supreme Pontiff, and direct him, according to Thy loving kindness, in the way of eternal salvation; that, of Thy gift, he may ever desire that which is pleasing unto Thee and may accomplish it with all his might. Through Christ Our Lord. Amen. Our Father. Hail Mary.