"When we serve the poor and the sick we serve Jesus. We must not fail to help our neighbors, because in them we serve Jesus." St. Rose of Lima
Today's

Meditation

"We do not come to church to attend the service as a spectator, but in order, along with the priest, to serve God. Everything we do—our entering, being present, our kneeling and sitting and standing, our reception of the sacred nourishment—should be divine service. This is so only when all we do overflows from the awareness of a collected heart and the mind's attentiveness."
—Fr. Romano Guardini, p. 28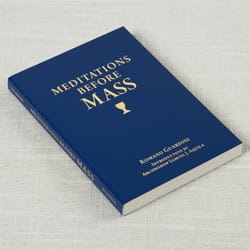 Daily

Verse
"Now this is eternal life, that they should know you, the only true God, and the one whom you sent, Jesus Christ. I glorified you on earth by accomplishing the work that you gave me to do. Now glorify me, Father, with you, with the glory that I had with you before the world began. I revealed your name to those whom you gave me out of the world. They belonged to you, and you gave them to me, and they have kept your word." John 17:3-6
St. Rose of Lima
Saint of the Day
St. Rose (1586-1617) was born in Lima, Peru, one of ten children belonging to a Spanish immigrant and his wife, a descendant of the Incas. Rose was beautiful and very pious. She was so sensitive to compliments on her physical appearance that, to combat vanity, she disfigured her face with pepper and lime. When her father's finances deteriorated, Rose used her skill at needlework to help support her family. Her parents desired that she marry, but she refused, and lived as a recluse in a hut in her parent's garden. Inspired by the example of St. Catherine of Siena, Rose joined the Third Order Dominicans, dedicated her life to chastity and assisting the sick and poor, and inflicted severe penances on herself daily. For this extreme behavior she endured disapproval and persecution from her family, especially when she began to have visions and other mystical experiences. An evaluation by priests and physicians proved Rose's experiences to be authentically supernatural. She also spoke out against the corruption of her day, as the Spanish grew rich from Peru's natural resources while Peruvians became impoverished. She was greatly revered by the people, and at the time of her death, at the age of 31, her body could not be buried for several days due to the large crowds. After her death many miracles were attributed to her intercession. Rose of Lima was the first native-born saint from the Americas to be canonized. She is the patroness of the Americas, the Philippines, India, Peru, and of gardeners, florists, needle-workers, and against vanity. Her feast day is August 23rd.
Find a Devotional for this Saint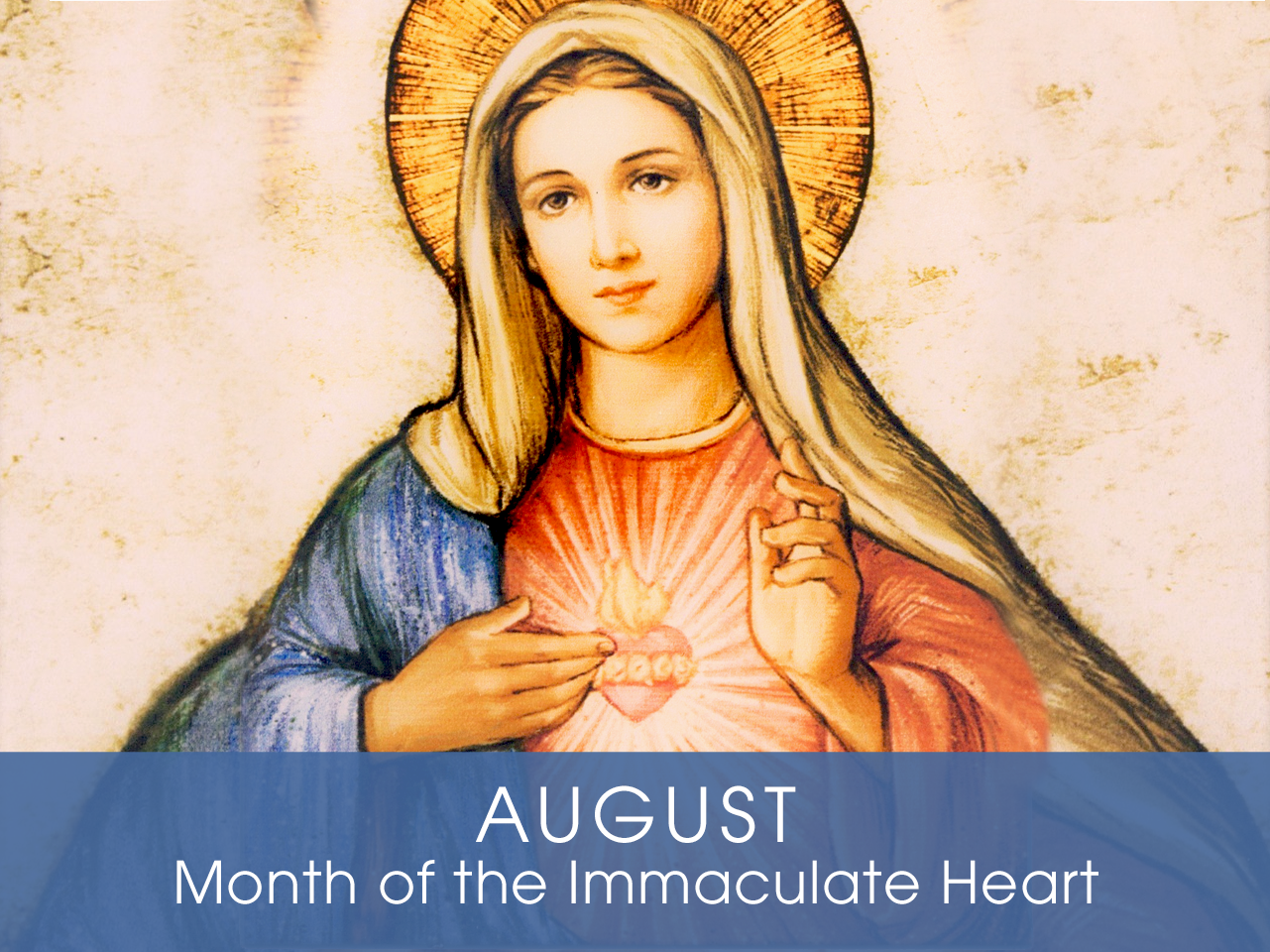 Month of

the Immaculate Heart of Mary
Devotion of the Month
The Church dedicates the month of August to the Immaculate Heart of Mary. It is a dogma of the Catholic faith that Mary is the Immaculate Conception; that is, in preparation for the Incarnation of the Second Person of the Holy Trinity in her womb, she was conceived without the corruption of sin through the foreseen and infinite merits of her Son, Jesus Christ. Over the centuries, as saints and theologians reflected on how Mary pondered and treasured the sacred events from the life of Christ in her holy heart, as attested in Scripture, her pure heart was recognized as something to be imitated. Devotion to Our Lady's purity of heart began to flower—so much so that in the 17th century, St. John Eudes promoted it alongside the Sacred Heart of Jesus. The devotion rose to a new level after the apparitions of Our Lady of Fatima, when Mary revealed an image of her Immaculate Heart to Lucia, Jacinta, and Francisco.
Find a Devotional or Sacramental
Daily Prayers
Prayer for the Dead
In your hands, O Lord, we humbly entrust our brothers and sisters.
In this life you embraced them with your tender love;
deliver them now from every evil and bid them eternal rest.
The old order has passed away: welcome them into paradise,
where there will be no sorrow, no weeping or pain,
but fullness of peace and joy with your Son and the Holy
Spirit forever and ever. Amen.
Prayer of Spiritual Communion
My Jesus, I believe that You are present in the most Blessed Sacrament. I love You above all things and I desire to receive You into my soul. Since I cannot now receive You sacramentally, come at least spiritually into my heart. I embrace You as if You were already there, and unite myself wholly to You. Never permit me to be separated from You. Amen.
Prayer for the Holy Father
Almighty and everlasting God, have mercy upon Thy servant, Pope Francis, our Supreme Pontiff, and direct him, according to Thy loving kindness, in the way of eternal salvation; that, of Thy gift, he may ever desire that which is pleasing unto Thee and may accomplish it with all his might. Through Christ Our Lord. Amen. Our Father. Hail Mary.