"A soul which does not practise the exercise of prayer is very like a paralyzed body which, though possessing feet and hands, makes no use of them." St. Alphonsus Liguori
Today's

Meditation

"Oh, what awesome mysteries take place during Mass! One day we will know what God is doing for us in each Mass, and what sort of gift He is preparing in it for us. Only His divine love could permit that such a gift be provided for us. O Jesus, my Jesus, with what great pain is my soul pierced when I see this fountain of life gushing forth with such sweetness and power for each soul, while at the same time I see souls withering away and drying up through their own fault. O Jesus, grant that the power of mercy embrace these souls."
—St. Maria Faustina Kowalska, p. 914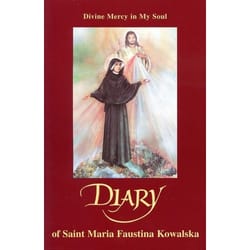 Daily

Verse
"But for thee, O Lord, do I wait; it is thou, O Lord my God, who wilt answer." Psalm 38:15
St. Bartholomew
Saint of the Day
St. Bartholomew (1st c.) is one of Jesus' Twelve Apostles who, together with his friend and fellow Apostle Philip, came from Cana in Galilee. All we know of St. Bartholomew (also called Nathaniel) is what is mentioned of him in the synoptic Gospels and the book of Acts. Philip told Bartholomew that he had found the Messiah, and, despite Bartholomew's incredulity, the two went together to see Jesus. When Jesus saw Bartholomew he exclaimed, "Here is a true Israelite. There is no duplicity in him!", indicating that Bartholomew possessed great purity of heart. Bartholomew then asked Jesus how he knew him, and Jesus explained that he saw Bartholomew sitting under the fig tree. This secret between Jesus and Bartholomew caused Bartholomew to immediately exclaim that Jesus was the Messiah and the Son of God. According to the Roman Martyrology, Bartholomew became a missionary in the East, preaching and evangelizing in Asia Minor, Ethiopia, India, and finally Armenia, where he was flayed alive and beheaded by King Astyages. St. Bartholomew is the patron saint of nervous and neurological diseases, butchers, leather workers, tanners, cobblers, trappers, and shoemakers. His feast day is August 24th.
Find a Devotional for this Saint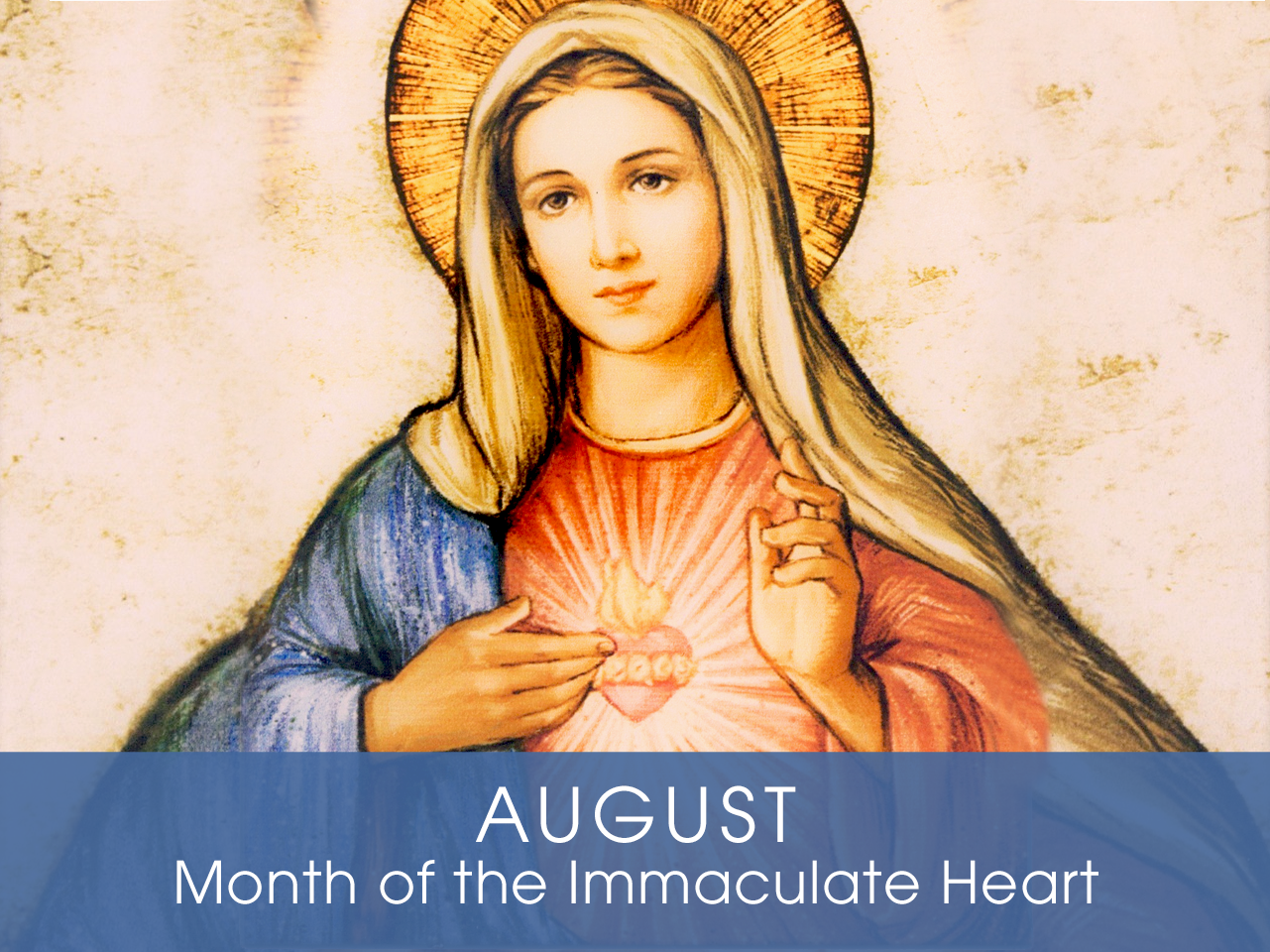 Month of the

Immaculate Heart of Mary
Devotion of the Month
The Church dedicates the month of August to the Immaculate Heart of Mary. It is a dogma of the Catholic faith that Mary is the Immaculate Conception; that is, in preparation for the Incarnation of the Second Person of the Holy Trinity in her womb, she was conceived without the corruption of sin through the foreseen and infinite merits of her Son, Jesus Christ. Over the centuries, as saints and theologians reflected on how Mary pondered and treasured the sacred events from the life of Christ in her holy heart, as attested in Scripture, her pure heart was recognized as something to be imitated. Devotion to Our Lady's purity of heart began to flower—so much so that in the 17th century, St. John Eudes promoted it alongside the Sacred Heart of Jesus. The devotion rose to a new level after the apparitions of Our Lady of Fatima, when Mary revealed an image of her Immaculate Heart to Lucia, Jacinta, and Francisco.
Find a Devotional or Sacramental
Daily Prayers
Prayer for the Dead
In your hands, O Lord, we humbly entrust our brothers and sisters.
In this life you embraced them with your tender love;
deliver them now from every evil and bid them eternal rest.
The old order has passed away: welcome them into paradise,
where there will be no sorrow, no weeping or pain,
but fullness of peace and joy with your Son and the Holy
Spirit forever and ever. Amen.
Prayer of Spiritual Communion
My Jesus, I believe that You are present in the most Blessed Sacrament. I love You above all things and I desire to receive You into my soul. Since I cannot now receive You sacramentally, come at least spiritually into my heart. I embrace You as if You were already there, and unite myself wholly to You. Never permit me to be separated from You. Amen.
Prayer for the Holy Father
Almighty and everlasting God, have mercy upon Thy servant, Pope Francis, our Supreme Pontiff, and direct him, according to Thy loving kindness, in the way of eternal salvation; that, of Thy gift, he may ever desire that which is pleasing unto Thee and may accomplish it with all his might. Through Christ Our Lord. Amen. Our Father. Hail Mary.