"To join two things together there must be nothing between them or there cannot be a perfect fusion. Now realize that this is how God wants our soul to be, without any selfish love of ourselves or of others in between, just as God loves us without anything in between." St. Catherine of Siena
Today's

Meditation

"Often Jesus asks the sick to believe. He makes use of signs to heal: spittle and the laying on of hands, mud and washing. The sick try to touch him, 'for power came forth from him and healed them all'. And so in the sacraments Christ continues to 'touch' us in order to heal us. Moved by so much suffering Christ not only allows himself to be touched by the sick, but he makes their miseries his own: 'He took our infirmities and bore our diseases'. But he did not heal all the sick. His healings were signs of the coming of the Kingdom of God. They announced a more radical healing: the victory over sin and death through his Passover. On the cross Christ took upon himself the whole weight of evil and took away the 'sin of the world', of which illness is only a consequence. By his passion and death on the cross Christ has given a new meaning to suffering: it can henceforth configure us to him and unite us with his redemptive Passion."
—Catechism of the Catholic Church, 1504-1505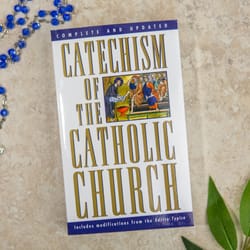 Daily

Verse
"Then Jesus said to his disciples, "Amen, I say to you, it will be hard for one who is rich to enter the kingdom of heaven. Again I say to you, it is easier for a camel to pass through the eye of a needle than for one who is rich to enter the kingdom of God." When the disciples heard this, they were greatly astonished and said, "Who then can be saved?" Jesus looked at them and said, "For human beings this is impossible, but for God all things are possible."" Matthew 19:23-26
St. Orontius of Lecce
Saint of the Day
St. Orontius of Lecce (1st c.) was the son of the Roman imperial treasurer in Lecce, Italy. Upon his father's death he inherited the position. Orontius was converted to the Christian faith along with his nephew, Fortunatus, by Justus, a disciple of St. Paul the Apostle. Orontius was later denounced to the authorities as a Christian and was ordered to sacrifice to the pagan gods. He refused and was arrested, removed from his office, tortured, and exiled to Corinth together with Fortunatus. In Corinth the pair met St. Paul the Apostle, who consecrated Orontius as the first bishop of Lecce. When Orontius and Fortunatus returned to Lecce they were persecuted and imprisoned again, but were released and ordered to stop preaching. They continued to preach in the surrounding cities, and were arrested a third time and executed. St. Orontius' feast day is August 26th.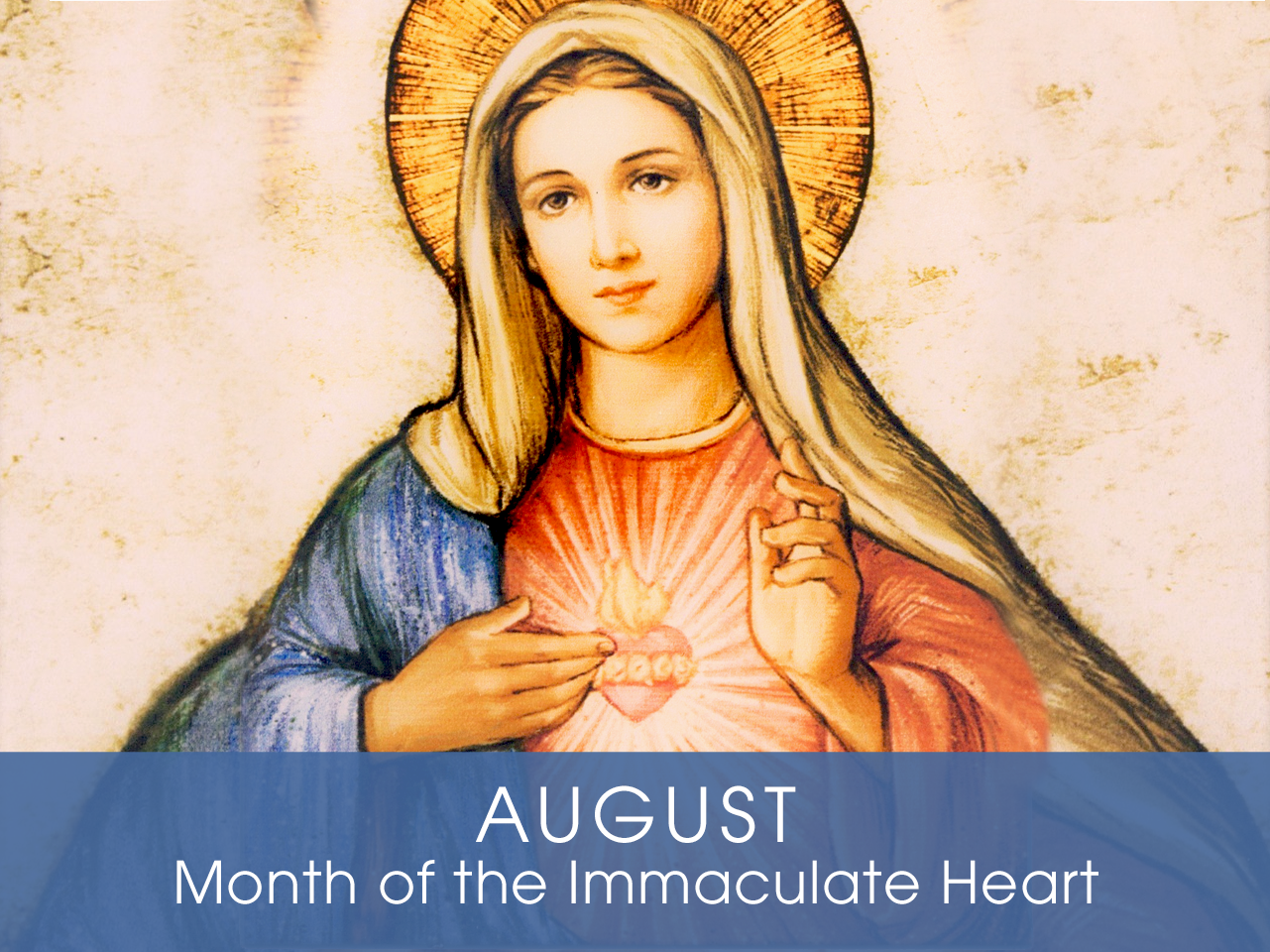 Month of the

Immaculate Heart of Mary
Devotion of the Month
The Church dedicates the month of August to the Immaculate Heart of Mary. It is a dogma of the Catholic faith that Mary is the Immaculate Conception; that is, in preparation for the Incarnation of the Second Person of the Holy Trinity in her womb, she was conceived without the corruption of sin through the foreseen and infinite merits of her Son, Jesus Christ. Over the centuries, as saints and theologians reflected on how Mary pondered and treasured the sacred events from the life of Christ in her holy heart, as attested in Scripture, her pure heart was recognized as something to be imitated. Devotion to Our Lady's purity of heart began to flower—so much so that in the 17th century, St. John Eudes promoted it alongside the Sacred Heart of Jesus. The devotion rose to a new level after the apparitions of Our Lady of Fatima, when Mary revealed an image of her Immaculate Heart to Lucia, Jacinta, and Francisco.
Find a Devotional or Sacramental
Daily Prayers
Prayer for the Dead
In your hands, O Lord, we humbly entrust our brothers and sisters.
In this life you embraced them with your tender love;
deliver them now from every evil and bid them eternal rest.
The old order has passed away: welcome them into paradise,
where there will be no sorrow, no weeping or pain,
but fullness of peace and joy with your Son and the Holy
Spirit forever and ever. Amen.
Prayer of Spiritual Communion
My Jesus, I believe that You are present in the most Blessed Sacrament. I love You above all things and I desire to receive You into my soul. Since I cannot now receive You sacramentally, come at least spiritually into my heart. I embrace You as if You were already there, and unite myself wholly to You. Never permit me to be separated from You. Amen.
Prayer for the Holy Father
Almighty and everlasting God, have mercy upon Thy servant, Pope Francis, our Supreme Pontiff, and direct him, according to Thy loving kindness, in the way of eternal salvation; that, of Thy gift, he may ever desire that which is pleasing unto Thee and may accomplish it with all his might. Through Christ Our Lord. Amen. Our Father. Hail Mary.