"Let us love the cross very much, for it is there that we discover our life, our true love, and our strength in our greatest difficulties." St. Maria de Mattias
Today's

Meditation

"To the extent that we abandon our personality to Him, He will take possession of our will and work in us. We are no longer ruled by commands coming from the outside, as from a cruel master, but by almost imperceptible suggestions that rise up from within. We feel as if we had wanted all along to do those things He suggests to us; we are never conscious of being under command. Thus our service to Him becomes the highest form of liberty, for it is always easy to do something for the one we love."
—Fulton J. Sheen, p. 182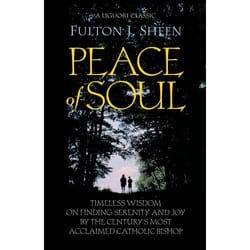 Daily

Verse
"A good name is to be chosen rather than great riches, and favor is better than silver or gold. The rich and the poor meet together; the Lord is the maker of them all." Proverbs 22:1-2
St. Augustine
Saint of the Day
St. Augustine of Hippo (354–430 A.D.) was born in North Africa to a pagan father and a Christian mother, St. Monica. His mother did her best to raise him in the Christian faith, but Augustine, a brilliant and promising young student, was carried away into wordly attractions, lust for women, and pagan philosophies. This put his faith and morals into a state of crisis for many years. His waywardness gave his holy mother great pain and anxiety as she watched her son pursue materialistic ambitions and keep company with heretical sects. Through her constant prayers and the holy preaching of St. Ambrose, Bishop of Milan, St. Augustine came to recognize the truth of Christianity; but only after several spiritually tumultuous years of seeking God through his philosophical studies. He underwent a profound conversion and was baptized, after which he lived a holy life of purity, prayer, and penance. His life is one of the greatest sinner-to-saint stories in the history of the Church. St. Augustine eventually became a priest, bishop, theologian, writer, and the founder of a religious order of priests. He was declared a Doctor of the Church and is considered one of the most influential saints and theologians to have ever lived, one whose writings are widely read to this very day. His feast day is celebrated on August 28.
Find a Devotional for this Saint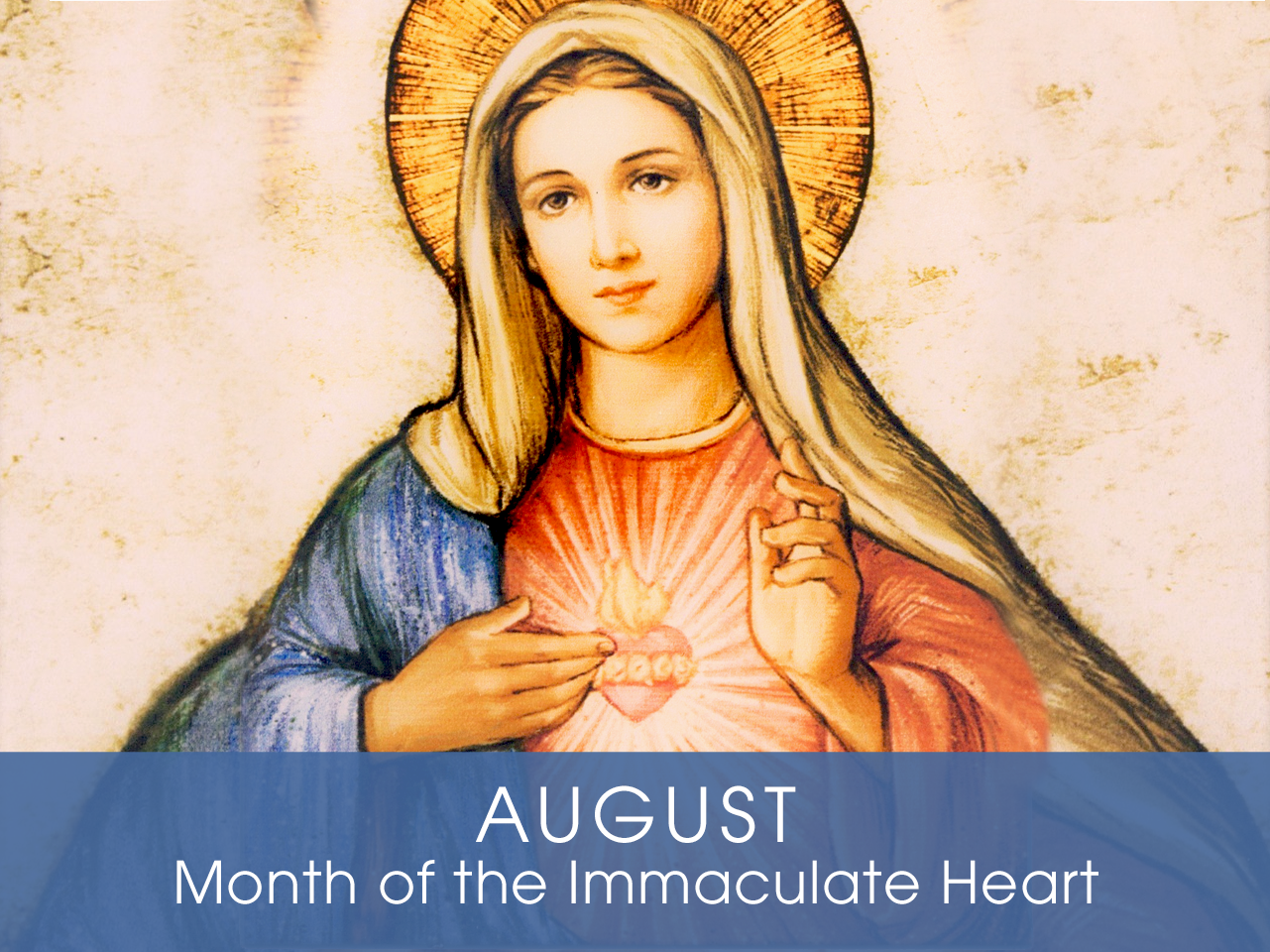 Month of the

Immaculate Heart of Mary
Devotion of the Month
The Church dedicates the month of August to the Immaculate Heart of Mary. It is a dogma of the Catholic faith that Mary is the Immaculate Conception; that is, in preparation for the Incarnation of the Second Person of the Holy Trinity in her womb, she was conceived without the corruption of sin through the foreseen and infinite merits of her Son, Jesus Christ. Over the centuries, as saints and theologians reflected on how Mary pondered and treasured the sacred events from the life of Christ in her holy heart, as attested in Scripture, her pure heart was recognized as something to be imitated. Devotion to Our Lady's purity of heart began to flower—so much so that in the 17th century, St. John Eudes promoted it alongside the Sacred Heart of Jesus. The devotion rose to a new level after the apparitions of Our Lady of Fatima, when Mary revealed an image of her Immaculate Heart to Lucia, Jacinta, and Francisco.
Find a Devotional or Sacramental
Daily Prayers
Prayer for the Dead
In your hands, O Lord, we humbly entrust our brothers and sisters.
In this life you embraced them with your tender love;
deliver them now from every evil and bid them eternal rest.
The old order has passed away: welcome them into paradise,
where there will be no sorrow, no weeping or pain,
but fullness of peace and joy with your Son and the Holy
Spirit forever and ever. Amen.
Prayer of Spiritual Communion
My Jesus, I believe that You are present in the most Blessed Sacrament. I love You above all things and I desire to receive You into my soul. Since I cannot now receive You sacramentally, come at least spiritually into my heart. I embrace You as if You were already there, and unite myself wholly to You. Never permit me to be separated from You. Amen.
Prayer for the Holy Father
Almighty and everlasting God, have mercy upon Thy servant, Pope Francis, our Supreme Pontiff, and direct him, according to Thy loving kindness, in the way of eternal salvation; that, of Thy gift, he may ever desire that which is pleasing unto Thee and may accomplish it with all his might. Through Christ Our Lord. Amen. Our Father. Hail Mary.