"He who wishes for anything but Christ, does not know what he wishes; he who asks for anything but Christ, does not know what he is asking; he who works, and not for Christ, does not know what he is doing." St. Philip Neri
Today's

Meditation

"Chastity is the most unpopular of the Christian virtues. There is no getting away from it; the Christian rule is, 'Either marriage, with complete faithfulness to your partner, or else total abstinence.' Now this is so difficult and so contrary to our instincts, that obviously either Christianity is wrong or our sexual instinct, as it now is, has gone wrong. One or the other. Of course, being a Christian, I think it is the instinct which has gone wrong … God knows our situation; He will not judge us as if we had no difficulties to overcome. What matters is the sincerity and perseverance of our will to overcome them. Before we can be cured we must want to be cured. Those who really wish for help will get it; but for many modern people even the wish is difficult … We may, indeed, be sure that perfect chastity—like perfect charity—will not be attained by any merely human efforts. You must ask for God's help. Even when you have done so, it may seem to you for a long time that no help, or less help than you need, is being given. Never mind. After each failure, ask forgiveness, pick yourself up and try again. Very often what God first helps us towards is not the virtue itself but just this power of always trying again. For however important chastity (or courage, or truthfulness, or any other virtue) may be, this process trains us in habits of the soul which are more important still. It cures our illusions about ourselves and teaches us to depend on God. We learn, on the one hand, that we cannot trust ourselves even in our best moments, and, on the other, that we need not despair even in our worst, for our failures are forgiven. The only fatal thing is to sit down content with anything less than perfection."
—C. S. Lewis, p. 95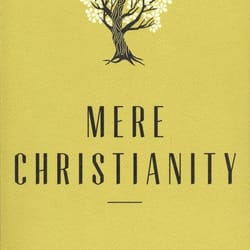 Daily

Verse
"Behold, God is my salvation; I will trust, and will not be afraid; for the Lord God is my strength and my song, and he has become my salvation." Isaiah 12:2
St. Sabina of Rome
Saint of the Day
St. Sabina (d. 126 A.D.) was a wealthy Roman noblewoman, a widow and the daughter of Herod Metallarius. She was converted to Christianity by her virtuous female slave, St. Serapia, a devout Christian from Antioch who entered into voluntary slavery with Sabina after forsaking marriage and consecrating herself to Christ. Following her conversion, St. Sabina's home became a secret meeting place for Christians where the sacraments were celebrated. St. Serapia was discovered to be a Christian and was burned alive and beheaded. St. Sabina recovered Serapia's body and buried it in a tomb. Within the same year St. Sabina was also killed for her faith and buried alongside Serapia. After Christianity was legalized in the 5th century, a basilica was built over St. Sabina's home on Aventine Hill. Originally dedicated to both saints, it is known today as Santa Sabina, one of Rome's most ancient churches. St. Sabina's feast day is August 29th.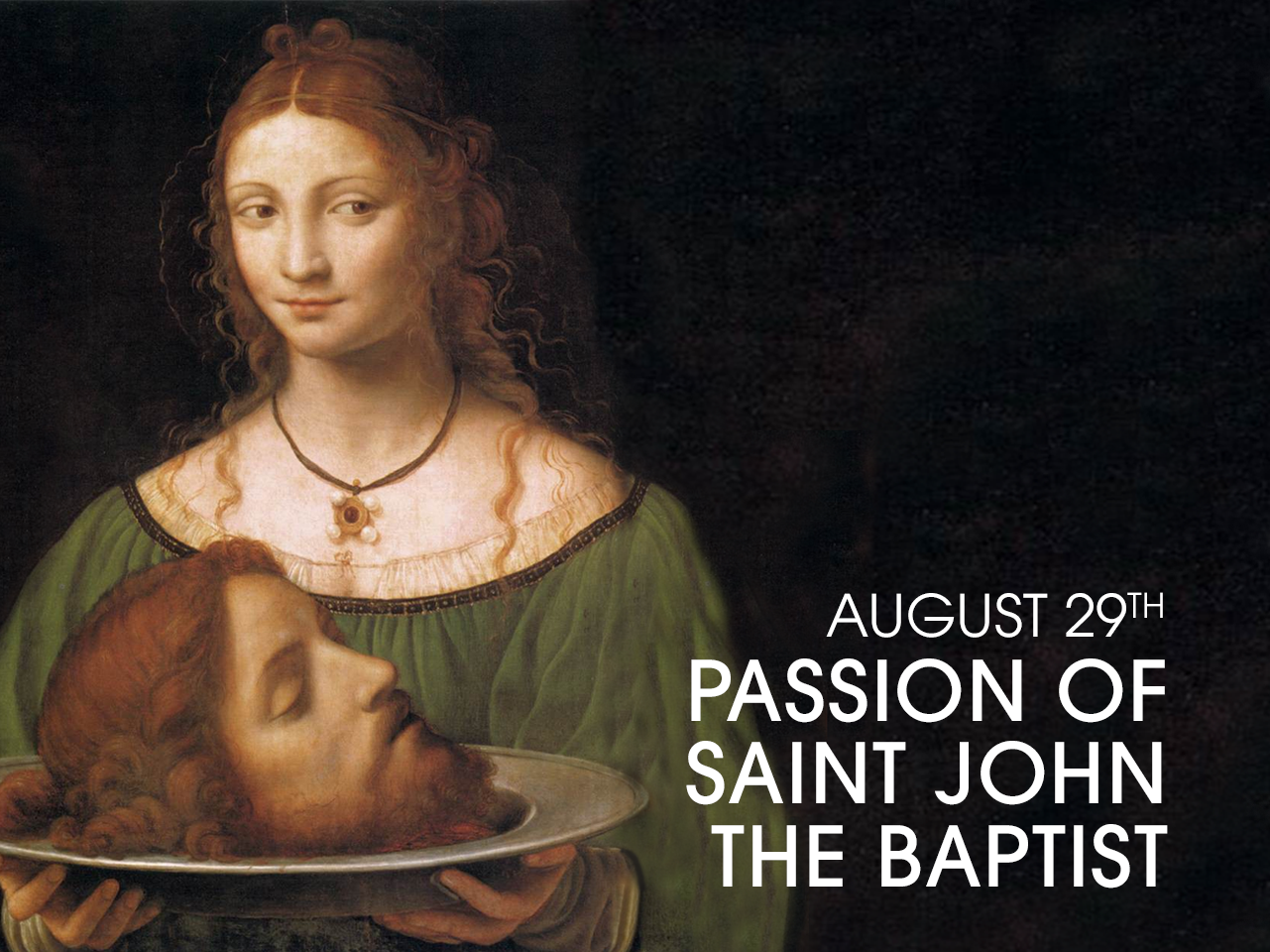 Passion of St. John the Baptist
Feast Day
St. John the Baptist was a cousin of Jesus, and his mission was to preach repentance to Israel in preparation for the coming of the Messiah. When John rebuked King Herod for his unlawful union with Herodias, his brother's wife, Herod had John imprisoned. On his birthday, Herod celebrated with a great feast as Salome, the daughter of Herodias, danced before his guests. Herod, pleased with Salome's performance, promised to give her whatever she asked for, even up to half his kingdom. On the advice of her wicked mother, Salome asked for the head of John the Baptist on a platter. Herod regretfully ordered the execution. St. John the Baptist is the last and greatest of the Old Testament prophets, highly venerated by the Church. The feast of his martyrdom is August 29th.
See More About Today's Feast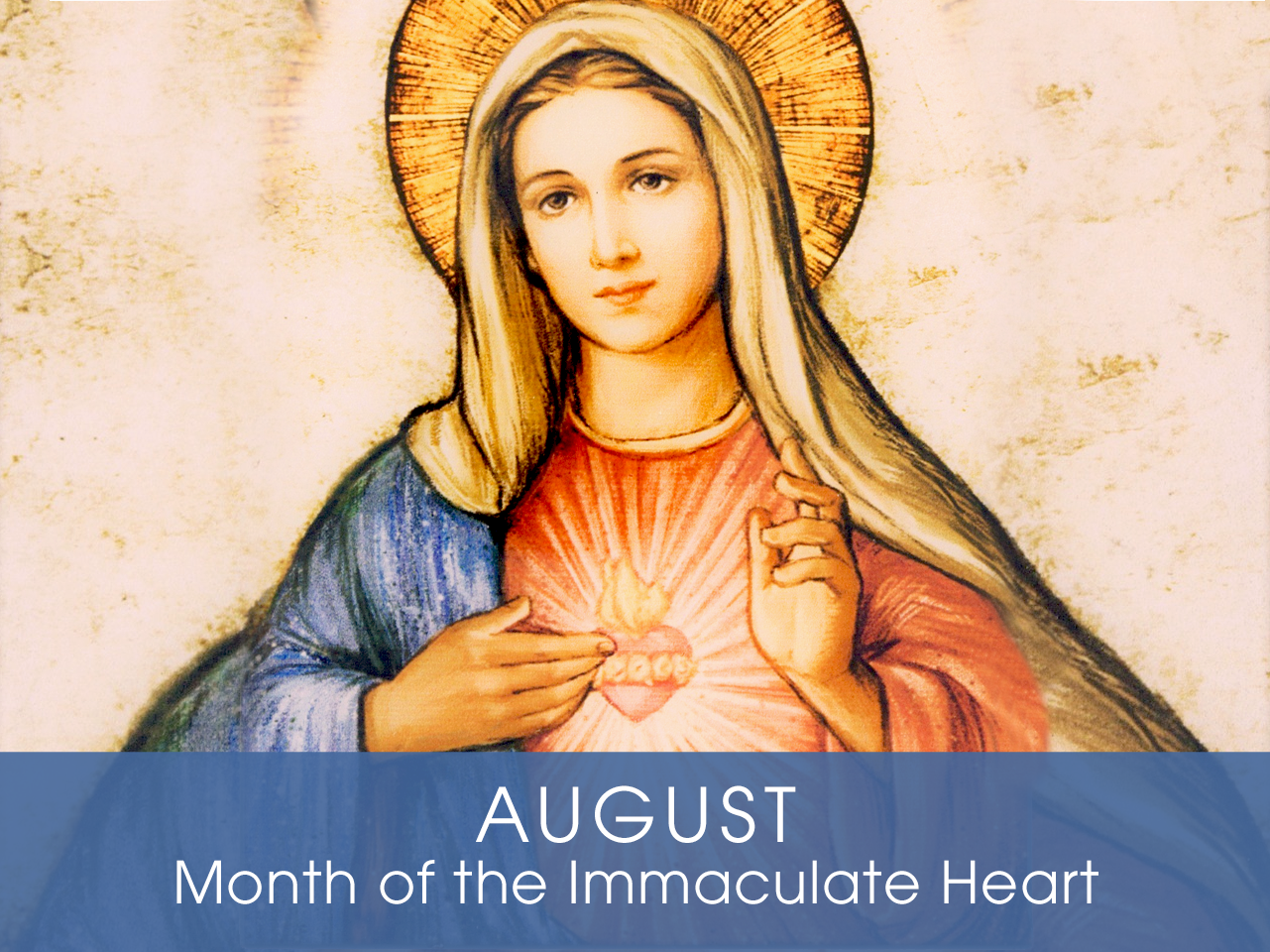 Month of the

Immaculate Heart of Mary
Devotion of the Month
The Church dedicates the month of August to the Immaculate Heart of Mary. It is a dogma of the Catholic faith that Mary is the Immaculate Conception; that is, in preparation for the Incarnation of the Second Person of the Holy Trinity in her womb, she was conceived without the corruption of sin through the foreseen and infinite merits of her Son, Jesus Christ. Over the centuries, as saints and theologians reflected on how Mary pondered and treasured the sacred events from the life of Christ in her holy heart, as attested in Scripture, her pure heart was recognized as something to be imitated. Devotion to Our Lady's purity of heart began to flower—so much so that in the 17th century, St. John Eudes promoted it alongside the Sacred Heart of Jesus. The devotion rose to a new level after the apparitions of Our Lady of Fatima, when Mary revealed an image of her Immaculate Heart to Lucia, Jacinta, and Francisco.
Find a Devotional or Sacramental
Daily Prayers
Prayer for the Dead
In your hands, O Lord, we humbly entrust our brothers and sisters.
In this life you embraced them with your tender love;
deliver them now from every evil and bid them eternal rest.
The old order has passed away: welcome them into paradise,
where there will be no sorrow, no weeping or pain,
but fullness of peace and joy with your Son and the Holy
Spirit forever and ever. Amen.
Prayer of Spiritual Communion
My Jesus, I believe that You are present in the most Blessed Sacrament. I love You above all things and I desire to receive You into my soul. Since I cannot now receive You sacramentally, come at least spiritually into my heart. I embrace You as if You were already there, and unite myself wholly to You. Never permit me to be separated from You. Amen.
Prayer for the Holy Father
Almighty and everlasting God, have mercy upon Thy servant, Pope Francis, our Supreme Pontiff, and direct him, according to Thy loving kindness, in the way of eternal salvation; that, of Thy gift, he may ever desire that which is pleasing unto Thee and may accomplish it with all his might. Through Christ Our Lord. Amen. Our Father. Hail Mary.