"Accustom yourself continually to make many acts of love, for they enkindle and melt the soul." St. Teresa of Avila - Teresa of Jesus
Today's

Meditation

"I realize as never before that the Lord is gentle and merciful; He did not send me this heavy cross until I could bear it. If He had sent it before, I am certain that it would have discouraged me . . . I desire nothing at all now except to love until I die of love. I am free, I am not afraid of anything, not even of what I used to dread most of all . . . a long illness which would make me a burden to the community. I am perfectly content to go on suffering in body and soul for years, if that would please God. I am not in the least afraid of living for a long time; I am ready to go on fighting."
—St. Therese of Lisieux, p. 122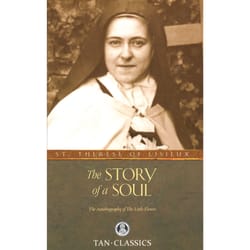 Daily

Verse
"Thou dost keep him in perfect peace, whose mind is stayed on thee, because he trusts in thee. Trust in the Lord for ever, for the Lord God is an everlasting rock." Isaiah 26:3-4
St. Fiacre
Saint of the Day
St. Fiacre (d. 670 A.D.) was born in Ireland and was raised from childhood in an Irish monastery. There he grew in knowledge as well as holiness, and became a priest. He retired to a hermitage to live in prayer and solitude, but men began to flock to him to imitate his way of life and become his disciples. To escape them, Fiacre left Ireland to establish a new hermitage in France. He went to the bishop and asked for land to plant a garden to grow food as well as herbs for medicinal healing, a science which he studied in the monastery. The bishop agreed to give Fiacre as much land as he could entrench. Fiacre picked a plot of land and walked around its perimeter, dragging his shovel behind him. Wherever his spade touched the ground, the land was miraculously cleared and the soil became entrenched. St. Fiacre lived a life of great mortification in prayer, fasting, vigils, and manual labor in his garden. Disciples gathered around him again, and soon formed a monastery. St. Fiacre then built an oratory in honor of the Virgin Mary, a hospice in which he received strangers, and a cell for his own dwelling. His fame for performing miracles became widespread, and his garden became a place of pilgrimage for centuries for those seeking healing. St. Fiacre is best known as the patron of gardeners, florists, and cab drivers. His feast day is August 30th.
Find a Devotional for this Saint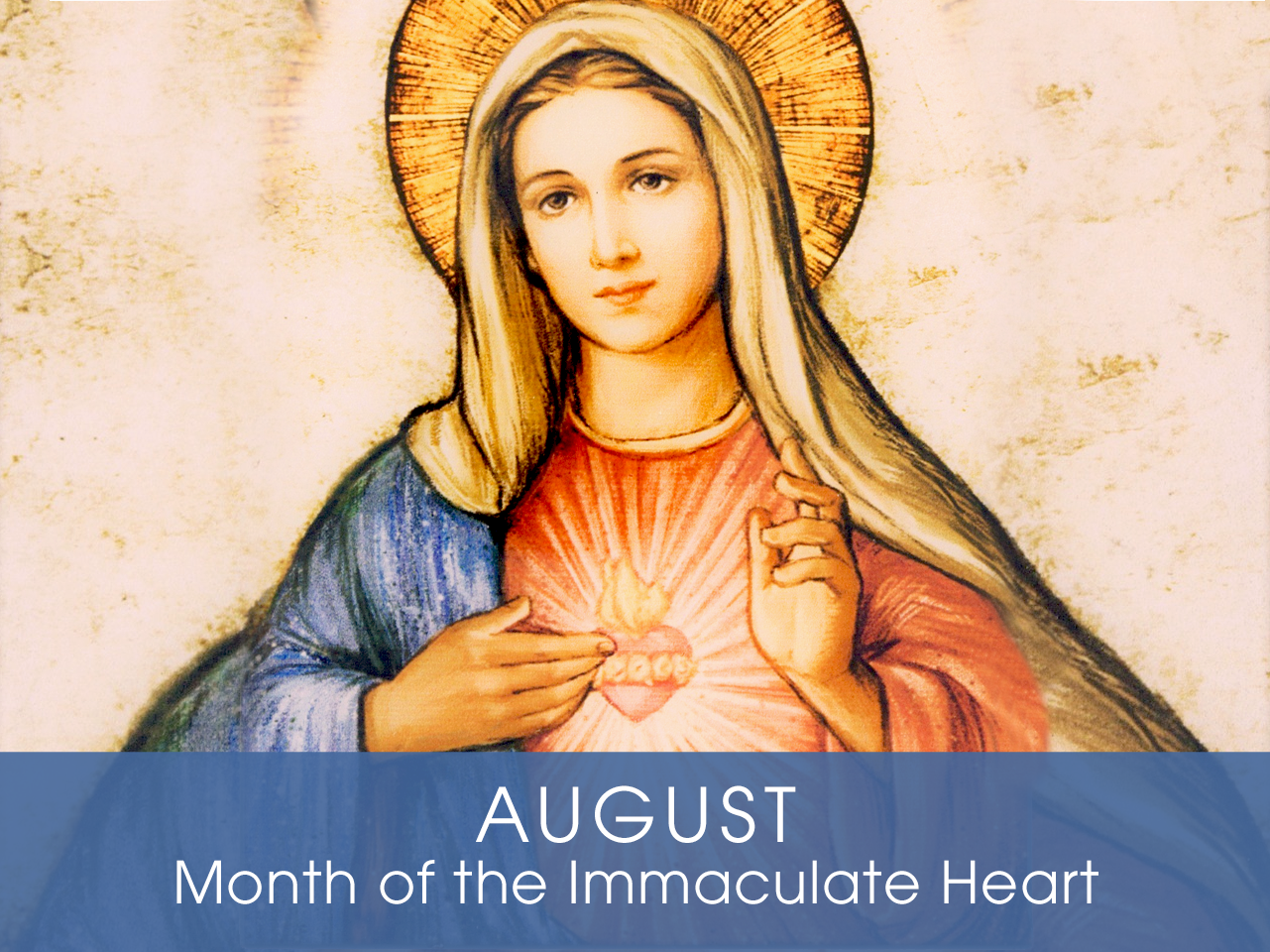 Month of the

Immaculate Heart of Mary
Devotion of the Month
The Church dedicates the month of August to the Immaculate Heart of Mary. It is a dogma of the Catholic faith that Mary is the Immaculate Conception; that is, in preparation for the Incarnation of the Second Person of the Holy Trinity in her womb, she was conceived without the corruption of sin through the foreseen and infinite merits of her Son, Jesus Christ. Over the centuries, as saints and theologians reflected on how Mary pondered and treasured the sacred events from the life of Christ in her holy heart, as attested in Scripture, her pure heart was recognized as something to be imitated. Devotion to Our Lady's purity of heart began to flower—so much so that in the 17th century, St. John Eudes promoted it alongside the Sacred Heart of Jesus. The devotion rose to a new level after the apparitions of Our Lady of Fatima, when Mary revealed an image of her Immaculate Heart to Lucia, Jacinta, and Francisco.
Find a Devotional or Sacramental
Daily Prayers
Prayer for the Dead
In your hands, O Lord, we humbly entrust our brothers and sisters.
In this life you embraced them with your tender love;
deliver them now from every evil and bid them eternal rest.
The old order has passed away: welcome them into paradise,
where there will be no sorrow, no weeping or pain,
but fullness of peace and joy with your Son and the Holy
Spirit forever and ever. Amen.
Prayer of Spiritual Communion
My Jesus, I believe that You are present in the most Blessed Sacrament. I love You above all things and I desire to receive You into my soul. Since I cannot now receive You sacramentally, come at least spiritually into my heart. I embrace You as if You were already there, and unite myself wholly to You. Never permit me to be separated from You. Amen.
Prayer for the Holy Father
Almighty and everlasting God, have mercy upon Thy servant, Pope Francis, our Supreme Pontiff, and direct him, according to Thy loving kindness, in the way of eternal salvation; that, of Thy gift, he may ever desire that which is pleasing unto Thee and may accomplish it with all his might. Through Christ Our Lord. Amen. Our Father. Hail Mary.