"It is the duty of every man to uphold the dignity of every woman." St. Therese of Lisieux - The Little Flower
Today's

Meditation

"Above all, it is necessary to ask of God every morning the gift of perseverance, and to beg of the Blessed Virgin to obtain it for you, and particularly in the time of temptation, by invoking the name of Jesus and Mary as long as the temptation lasts. Happy the man who will continue to act in this manner, and shall be found so doing when Jesus Christ shall come to judge him. 'Blessed is that servant, whom, when his Lord shall come, he shall find so doing' (Matt. 24:46)."
—St. Alphonsus De Liguori, p. 167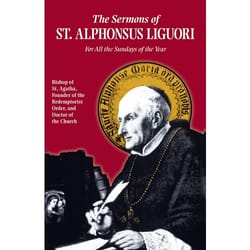 Daily

Verse
"Thus says the Lord: "Let not the wise man glory in his wisdom, let not the mighty man glory in his might, let not the rich man glory in his riches; but let him who glories glory in this, that he understands and knows me, that I am the Lord who practice steadfast love, justice, and righteousness in the earth; for in these things I delight, says the Lord." Jeremiah 9:23-24
St. Raymond Nonnatus
Saint of the Day
St. Raymond Nonnatus (1200-1240) was born in Catalonia, Spain, to a noble family. His life was saved by caesarean section after his mother died in childbirth, earning him the name 'Nonnatus' meaning 'one not born'. Raymond was a pious child drawn to the religious life, but his father had plans for him to serve in the royal court of the King of Aragon. To distract Raymond from his vocation, his father sent him to tend the family fields. This had the opposite effect and gave Raymond greater opportunity to pray in the country chapel. His father eventually allowed him to join the Mercedarians, a religious order which ransomed Christian slaves from their Muslim captors. Raymond became Master General of the order and personally freed hundreds of prisoners. When he ran out of money, he ransomed his own life to release Christians held in captivity. St. Raymond was tortured throughout his imprisonment, yet he converted numerous people to the Christian faith. To prevent him from preaching Christ, his captors pierced his lips with a red-hot iron and closed them with a padlock. He was eventually ransomed by his order and returned to Spain, and died a year later. After his death there was a dispute over who had the right to bury his body. To settle the matter, his body was placed on a blind mule and set loose. The mule went to the country chapel where Raymond had prayed in his youth, and it was there that he was buried. Many miracles were attributed to St. Raymond Nonnatus both before and after his death. He is the patron of children, childbirth, pregnant women, infants, and midwives. His feast day is August 31st.
Find a Devotional for this Saint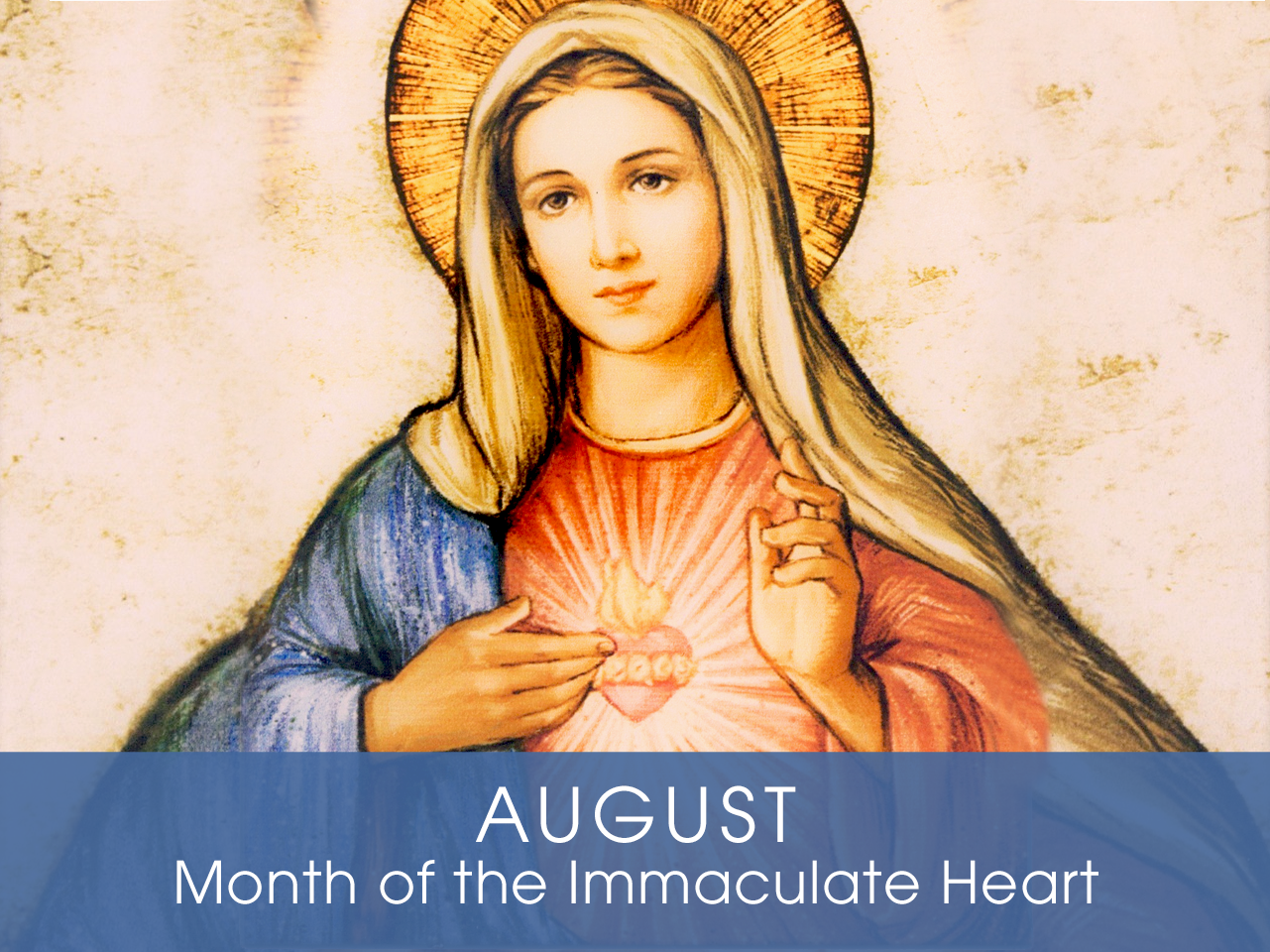 Month of the

Immaculate Heart of Mary
Devotion of the Month
The Church dedicates the month of August to the Immaculate Heart of Mary. It is a dogma of the Catholic faith that Mary is the Immaculate Conception; that is, in preparation for the Incarnation of the Second Person of the Holy Trinity in her womb, she was conceived without the corruption of sin through the foreseen and infinite merits of her Son, Jesus Christ. Over the centuries, as saints and theologians reflected on how Mary pondered and treasured the sacred events from the life of Christ in her holy heart, as attested in Scripture, her pure heart was recognized as something to be imitated. Devotion to Our Lady's purity of heart began to flower—so much so that in the 17th century, St. John Eudes promoted it alongside the Sacred Heart of Jesus. The devotion rose to a new level after the apparitions of Our Lady of Fatima, when Mary revealed an image of her Immaculate Heart to Lucia, Jacinta, and Francisco.
Find a Devotional or Sacramental
Daily Prayers
Prayer for the Dead
In your hands, O Lord, we humbly entrust our brothers and sisters.
In this life you embraced them with your tender love;
deliver them now from every evil and bid them eternal rest.
The old order has passed away: welcome them into paradise,
where there will be no sorrow, no weeping or pain,
but fullness of peace and joy with your Son and the Holy
Spirit forever and ever. Amen.
Prayer of Spiritual Communion
My Jesus, I believe that You are present in the most Blessed Sacrament. I love You above all things and I desire to receive You into my soul. Since I cannot now receive You sacramentally, come at least spiritually into my heart. I embrace You as if You were already there, and unite myself wholly to You. Never permit me to be separated from You. Amen.
Prayer for the Holy Father
Almighty and everlasting God, have mercy upon Thy servant, Pope Francis, our Supreme Pontiff, and direct him, according to Thy loving kindness, in the way of eternal salvation; that, of Thy gift, he may ever desire that which is pleasing unto Thee and may accomplish it with all his might. Through Christ Our Lord. Amen. Our Father. Hail Mary.